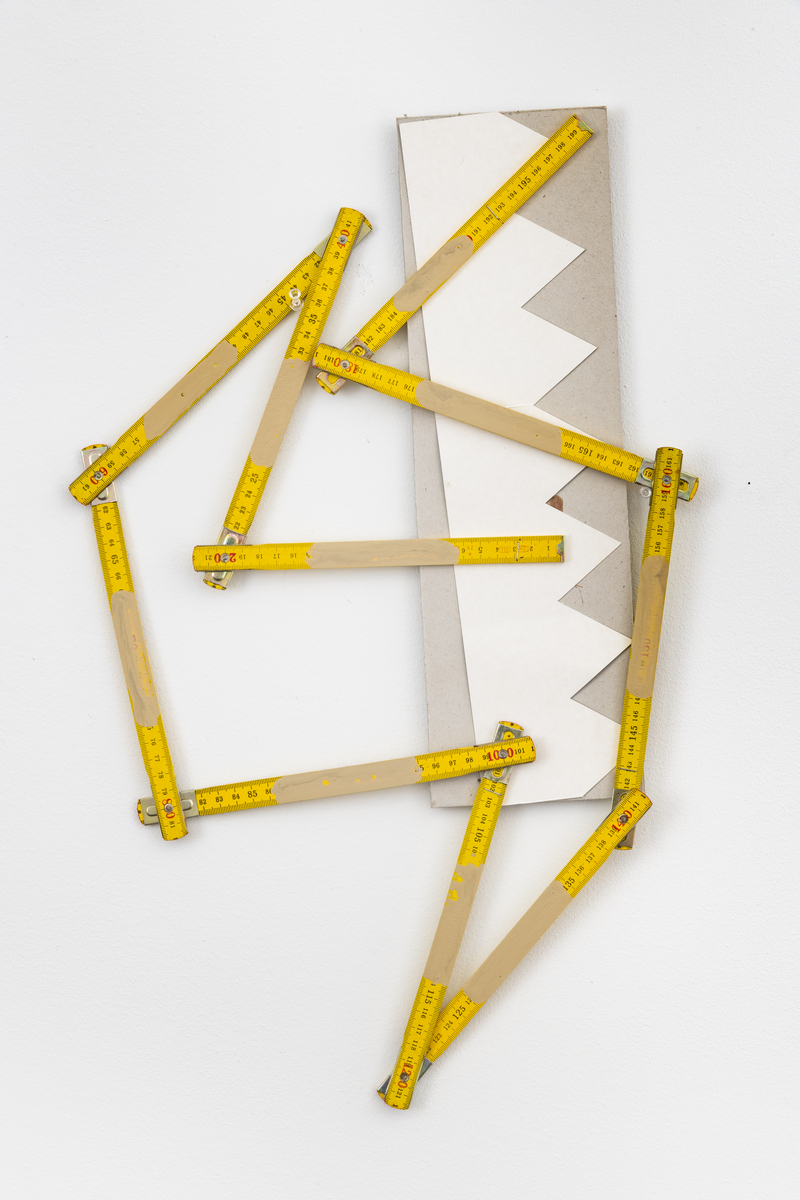 Dépliant
, 2018
Acrylic on folding ruler and cardboard
37 x 48.5cm
14.57 x 19.09 in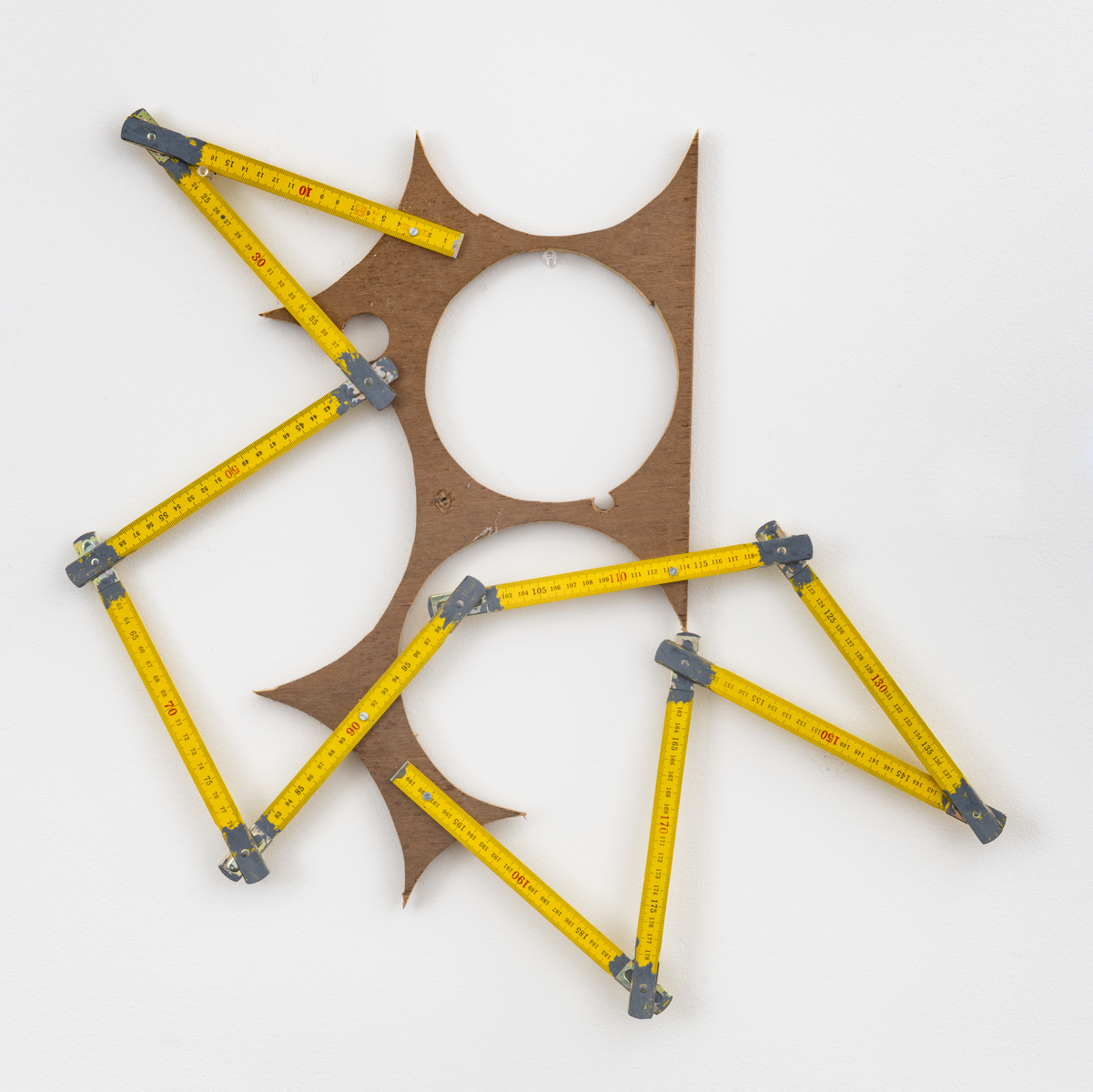 Dépliant
, 2018
Acrylic on folding ruler and wood
59 x 55cm
23.23 x 21.65 in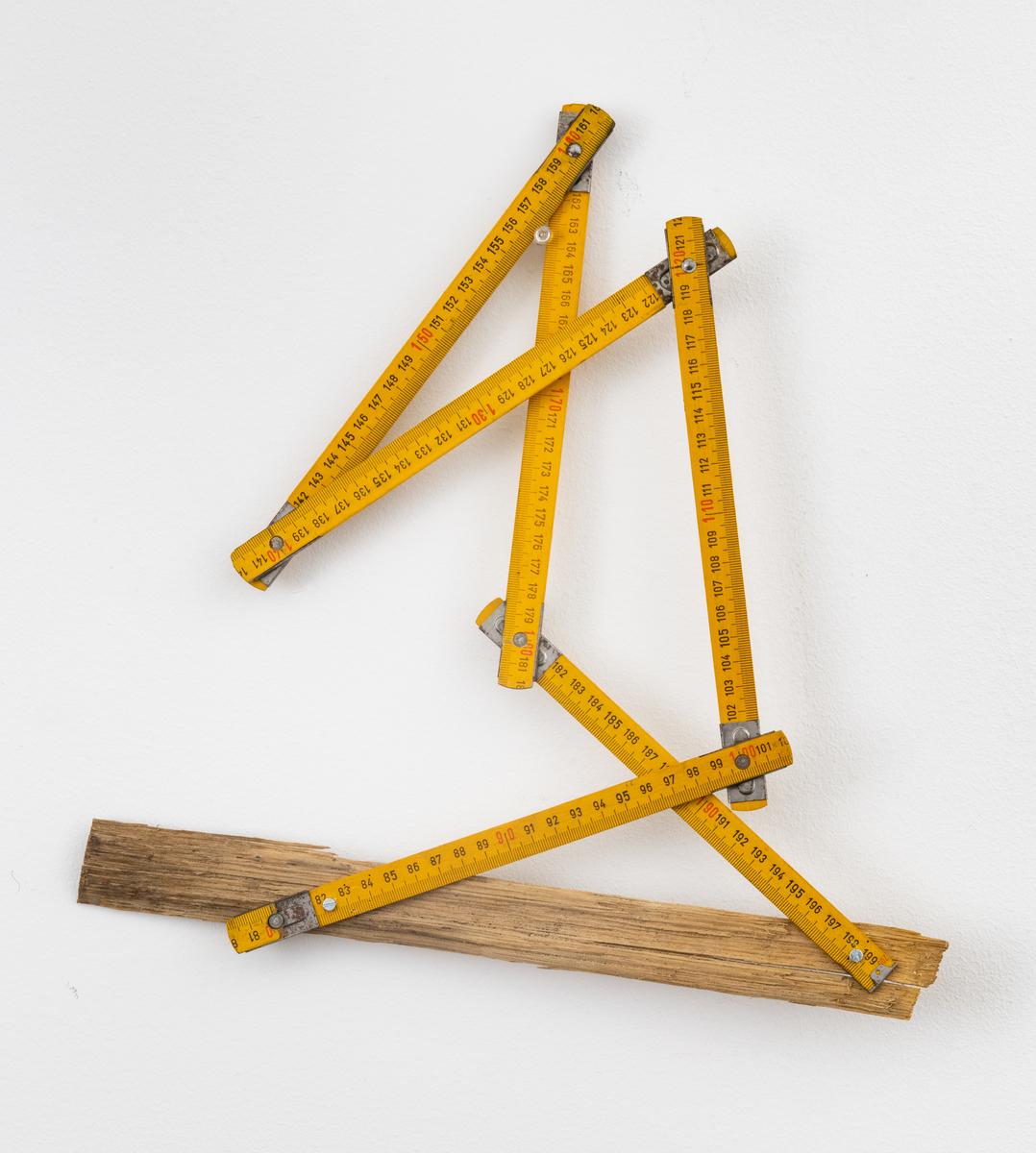 Dépliant
, 2018
Acrylic on folding ruler and wood
36.5 x 35.5cm
14.37 x 13.98 in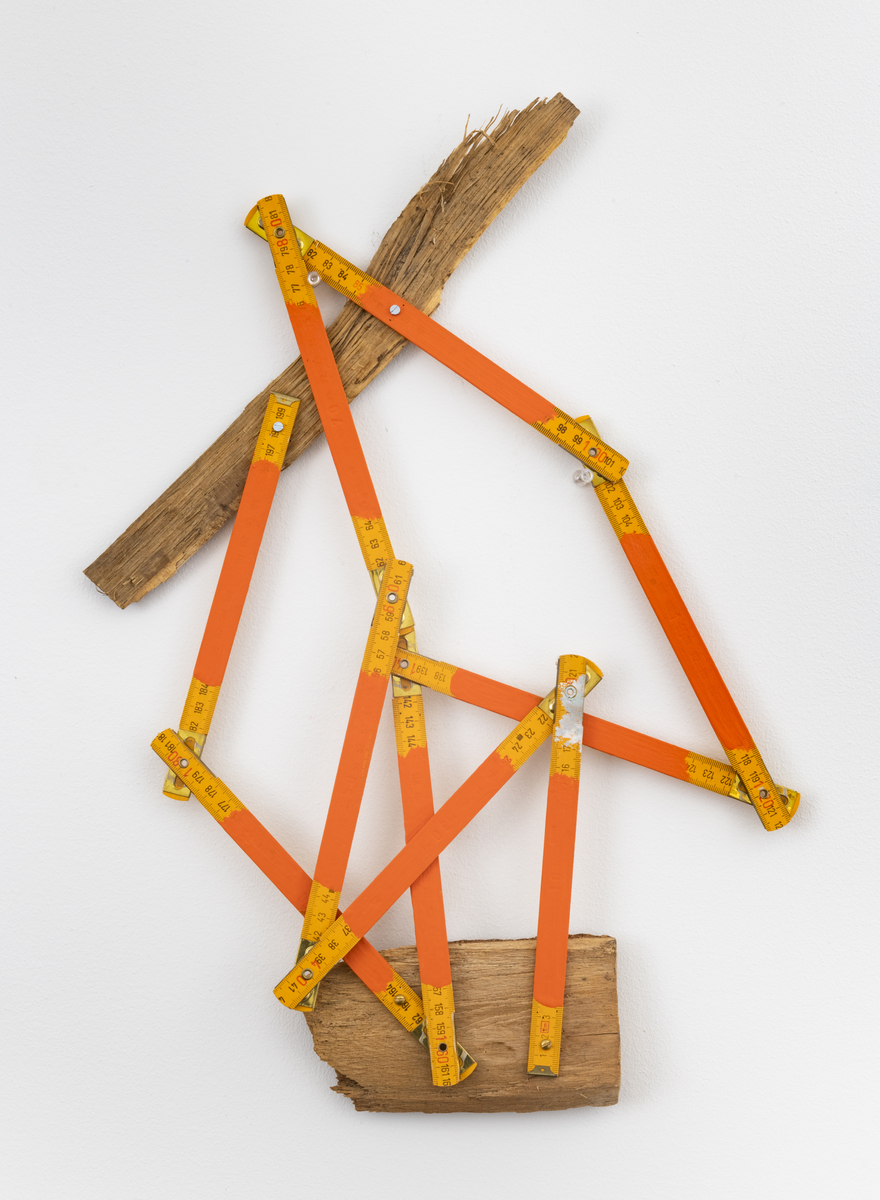 Dépliant
, 2018
Acrylic on folding ruler and wood
53 x 38cm
20.87 x 14.96 in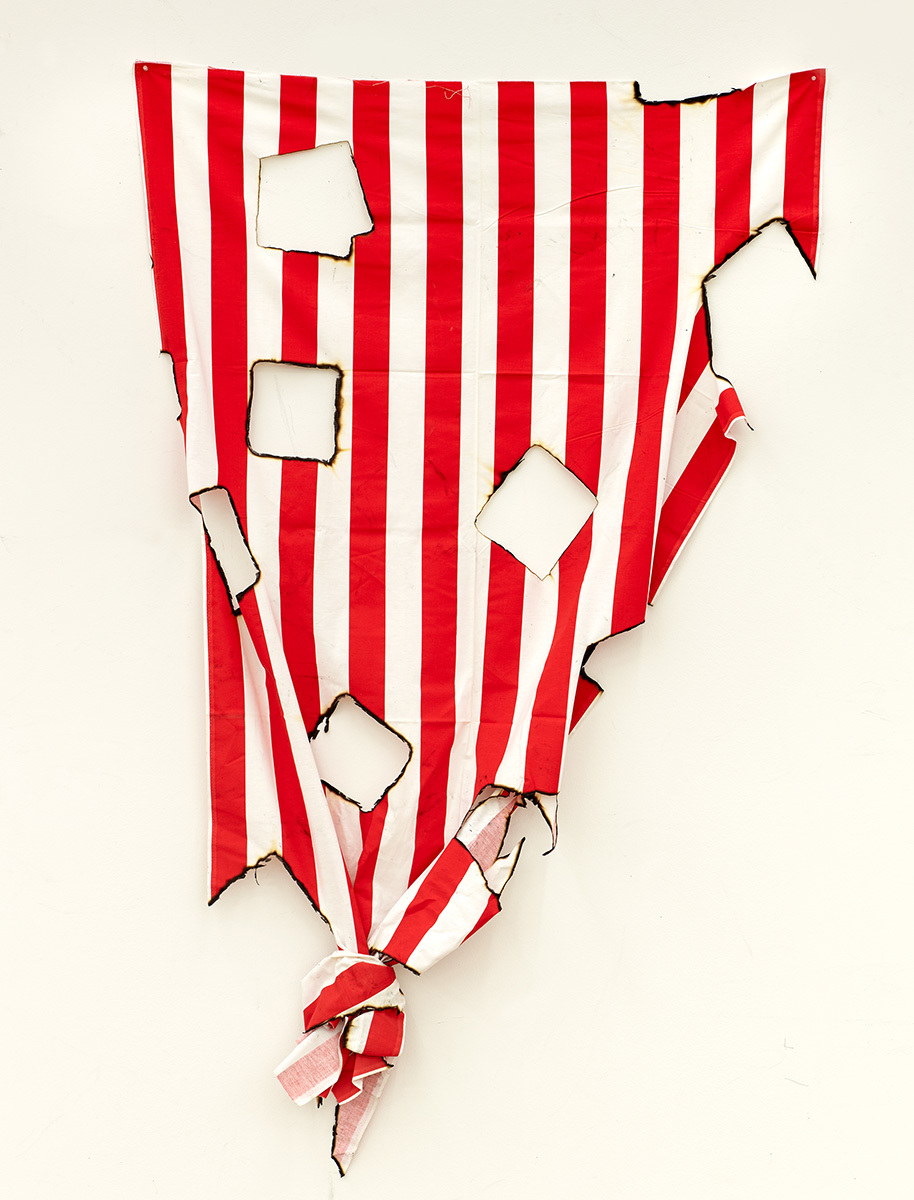 Brûlage
, 2018
Burned fabric
190 x 129.5cm
74.80 x 50.98 in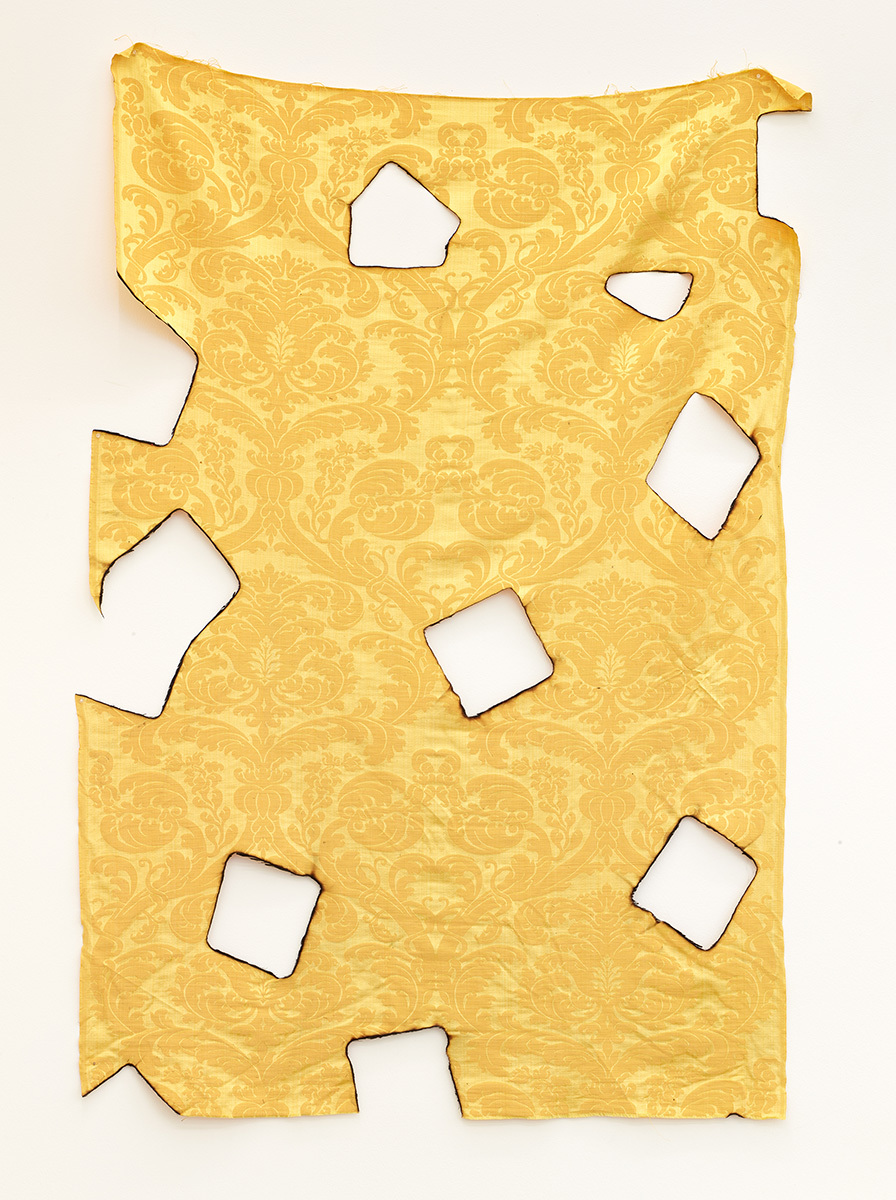 Brûlage
, 2018
Burned fabric
198 x 143cm
77.95 x 56.30 in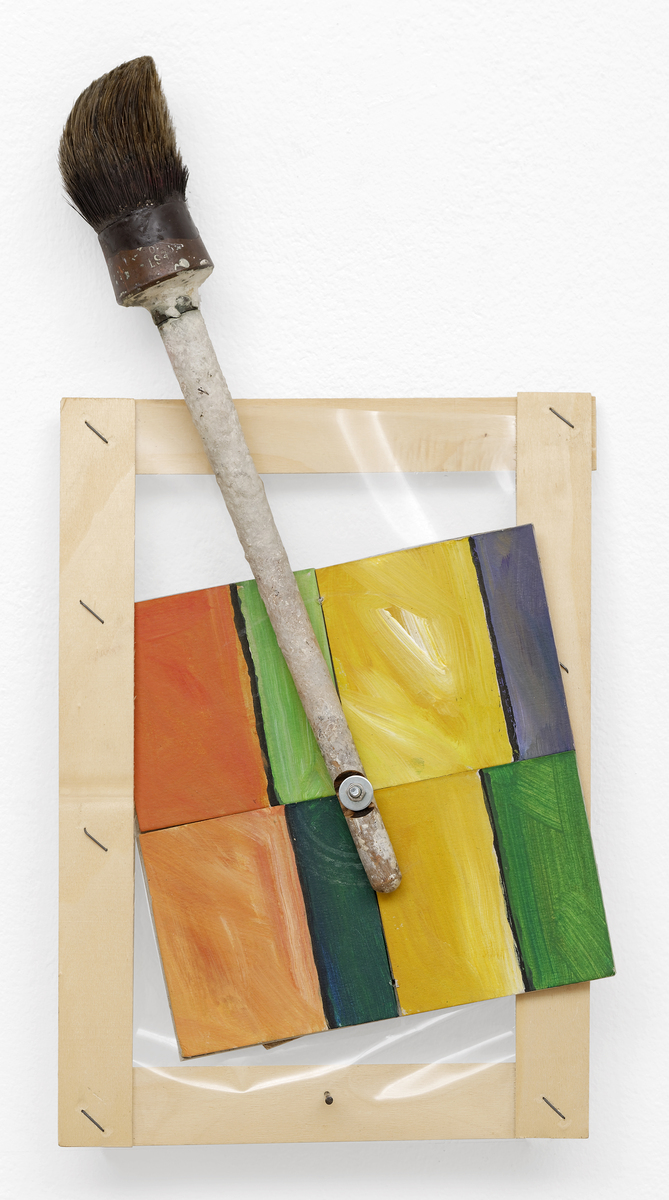 Trophée
, 2012
Mixed media
27 x 50cm
10.63 x 19.69 in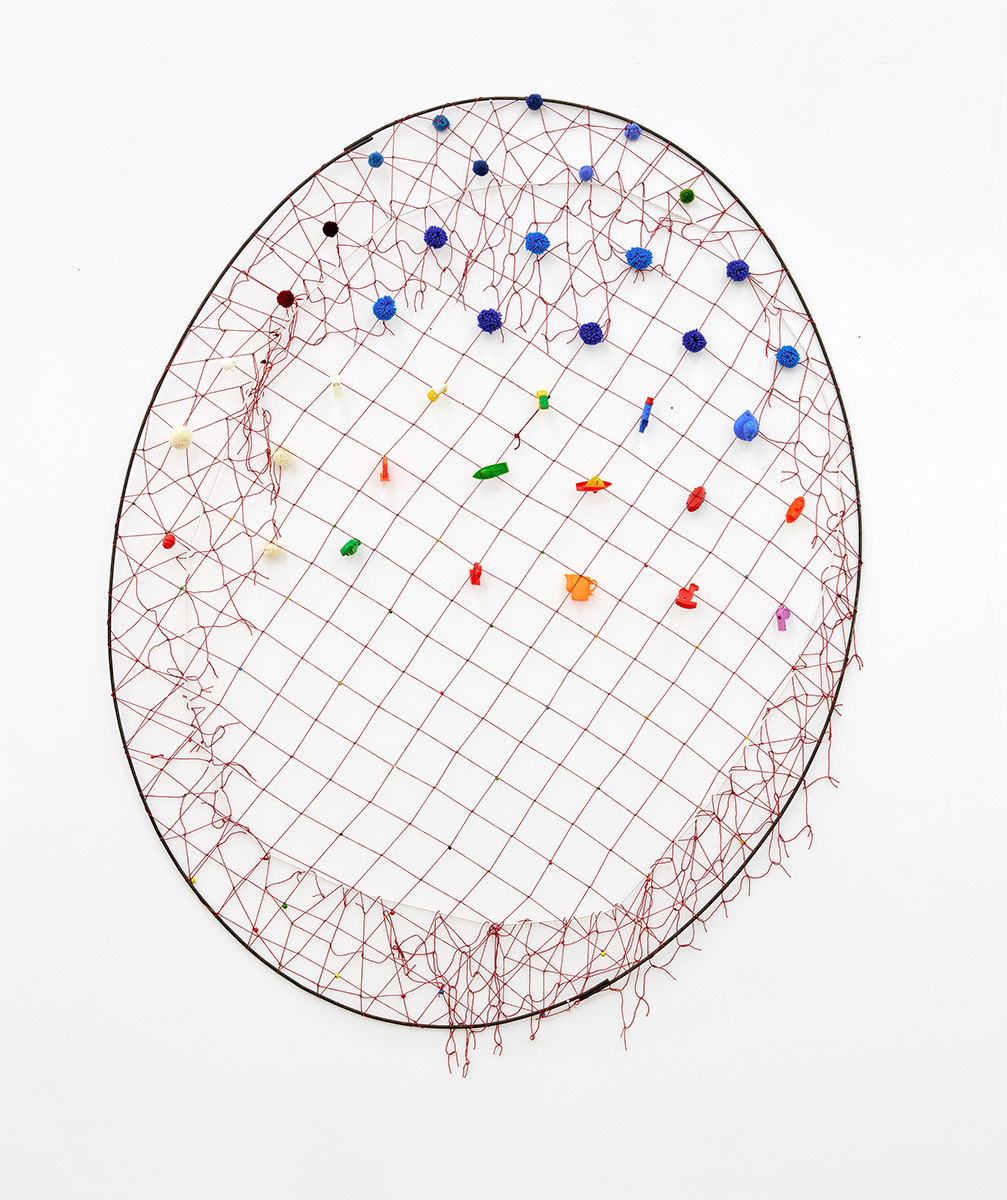 Cerceau
, 1981
Metal hoop, net, wool and whistles
201.5 x 164.5cm
79.33 x 64.76 in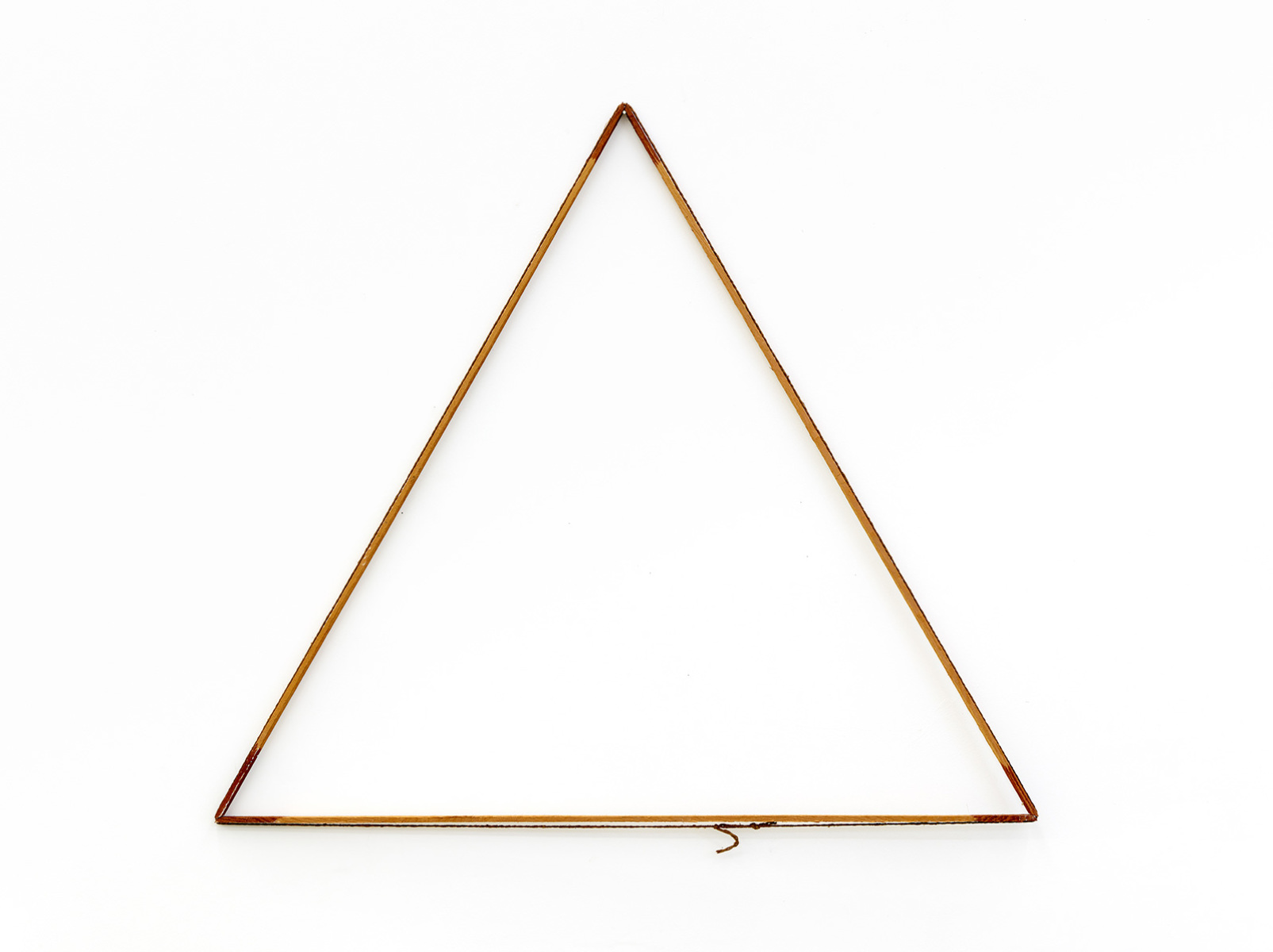 Tension
, 1970
Wooden strips, rope, dye
131 x 150cm
51.57 x 59.06 in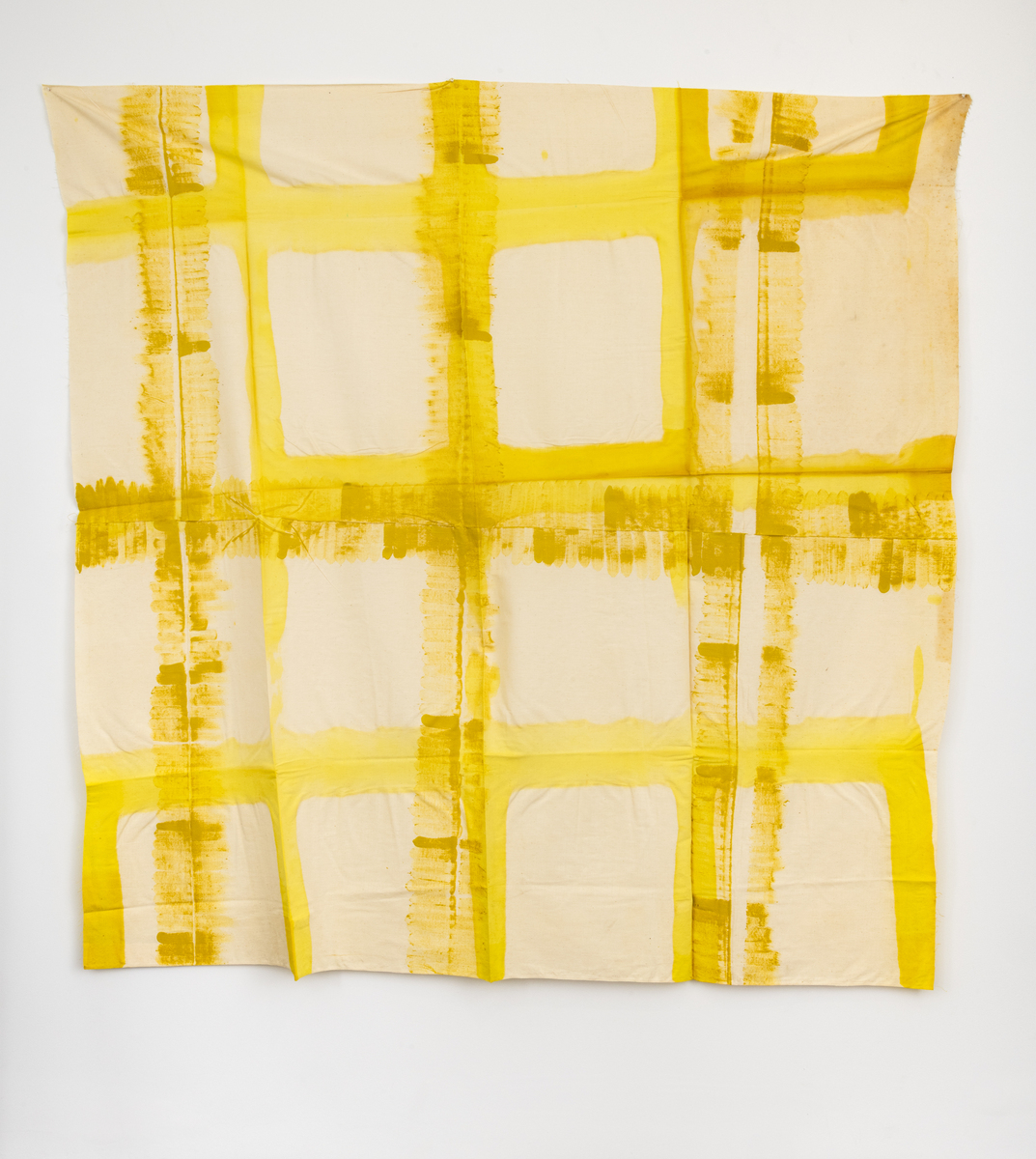 Pliage
, 1974
Starch and acrylic on canvas
219 x 220cm
86.22 x 86.61 in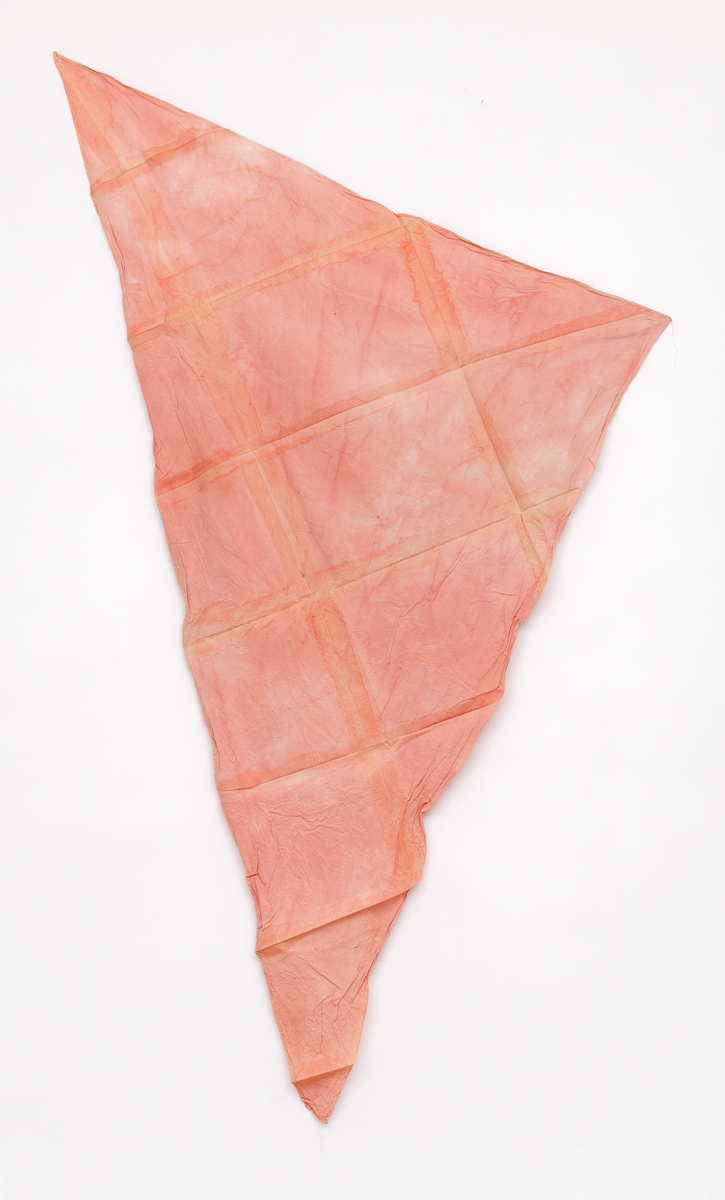 Pliage
, 1968
Starch on canvas
220 x 140cm
86.61 x 55.12 in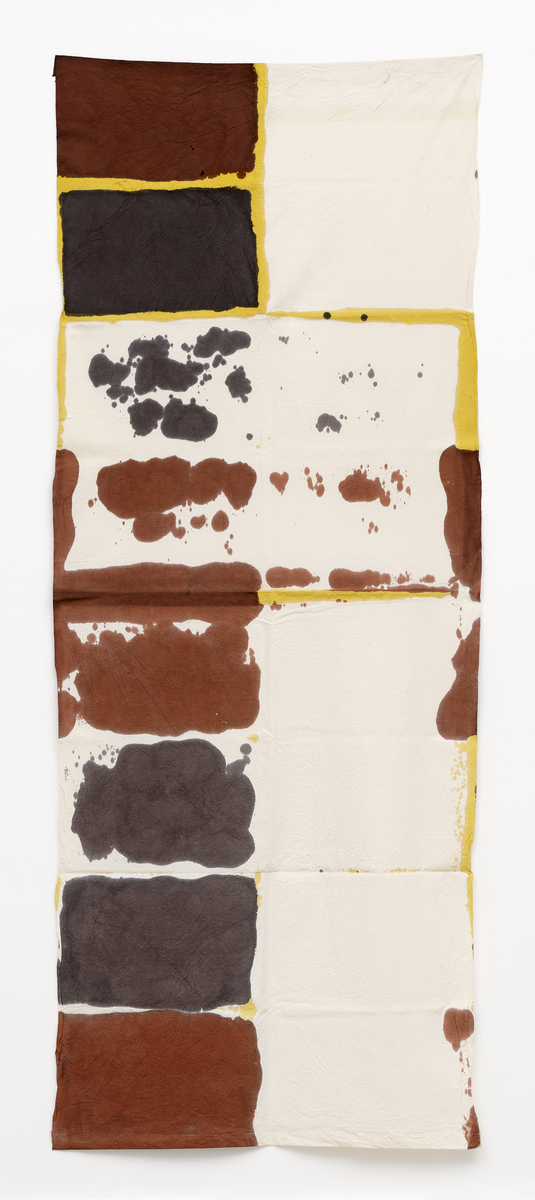 Pliage
, 1969
Goudronyl on fabric
251 x 101cm
98.82 x 39.76 in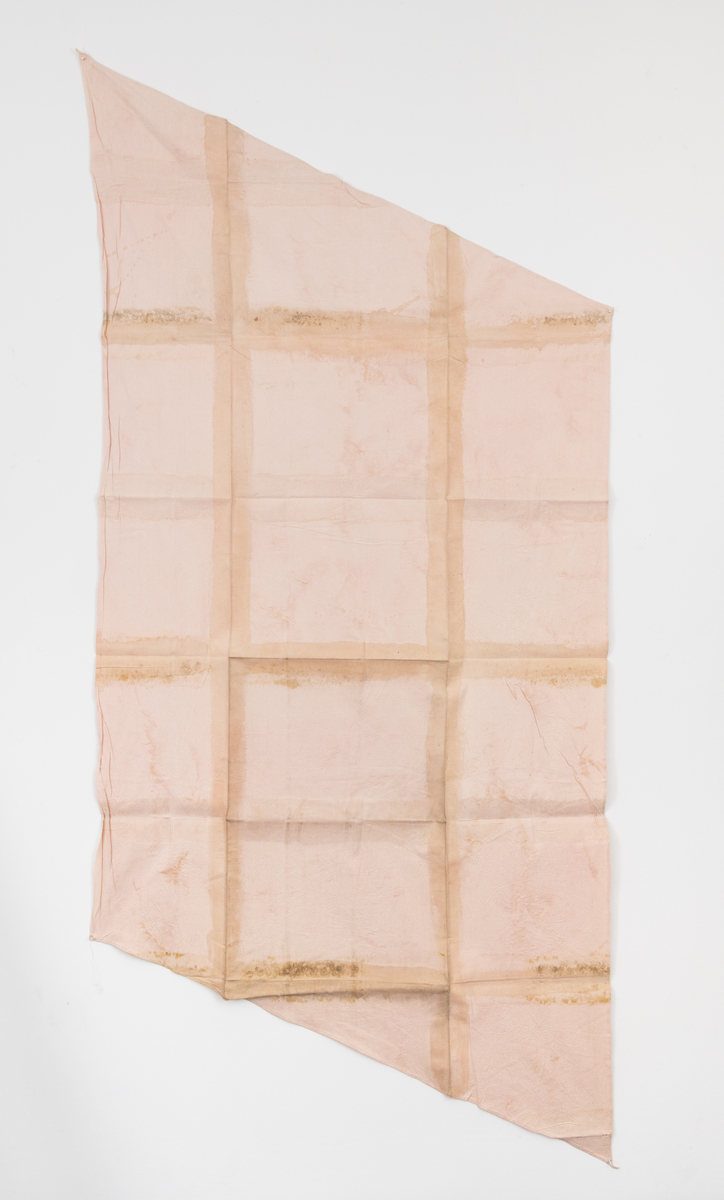 Pliage
, 1967
Starch on fabric
175 x 125cm
68.90 x 49.21 in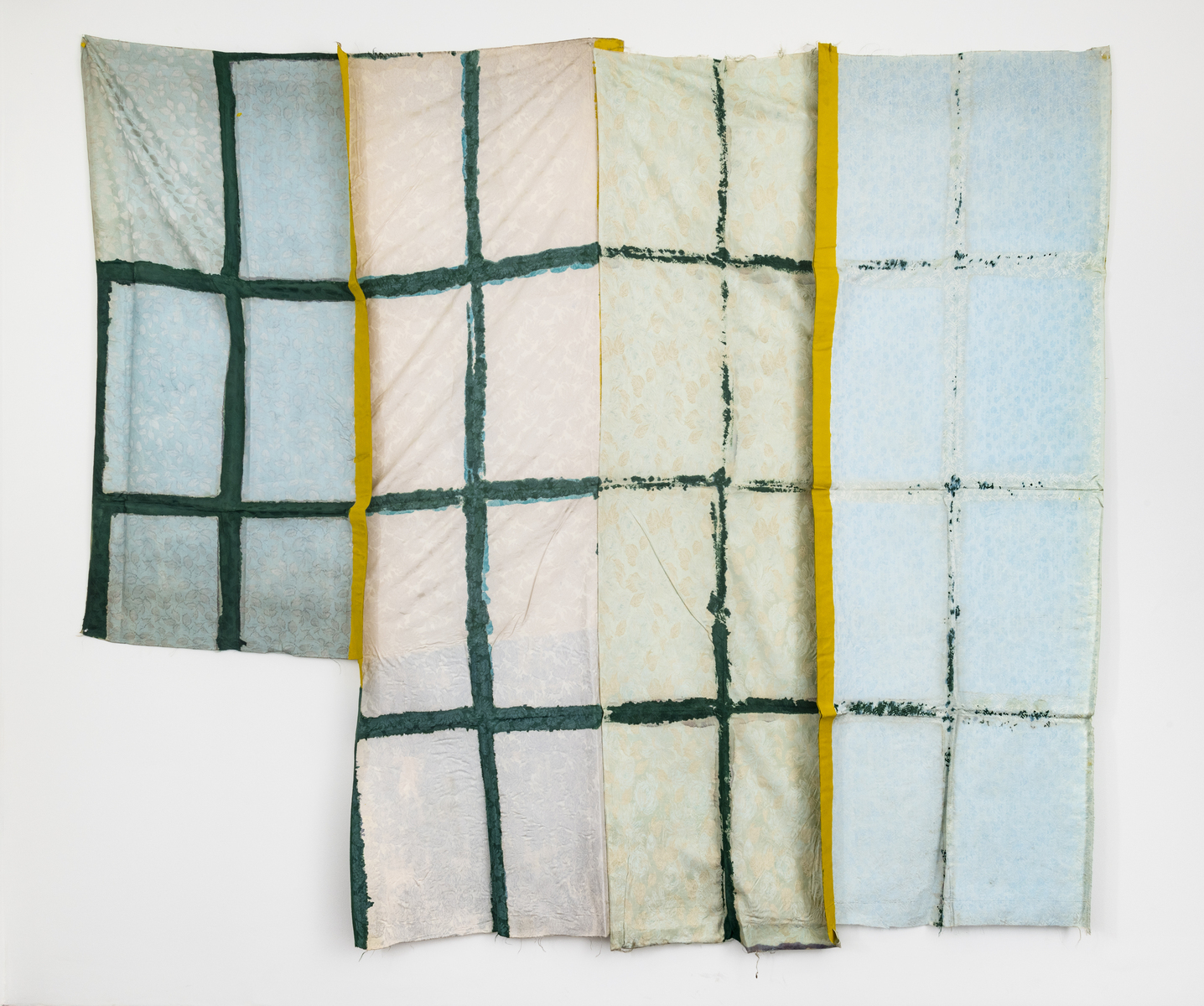 Pliage
, 1974
Tar on fabric
298 x 298cm
117.32 x 117.32 in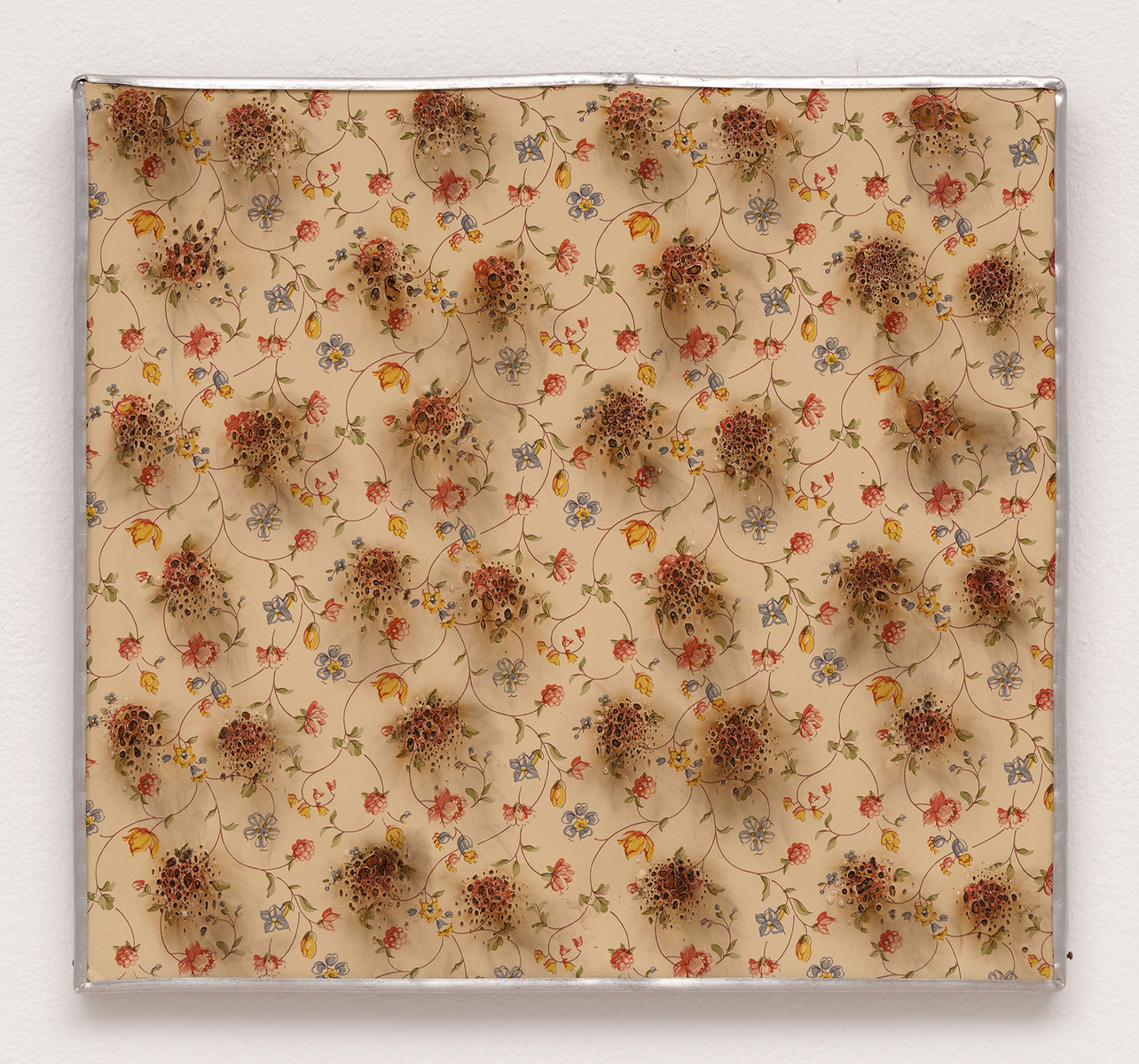 Brulage
, 1967
Burned oilcloth
40 x 45cm
15.75 x 17.72 in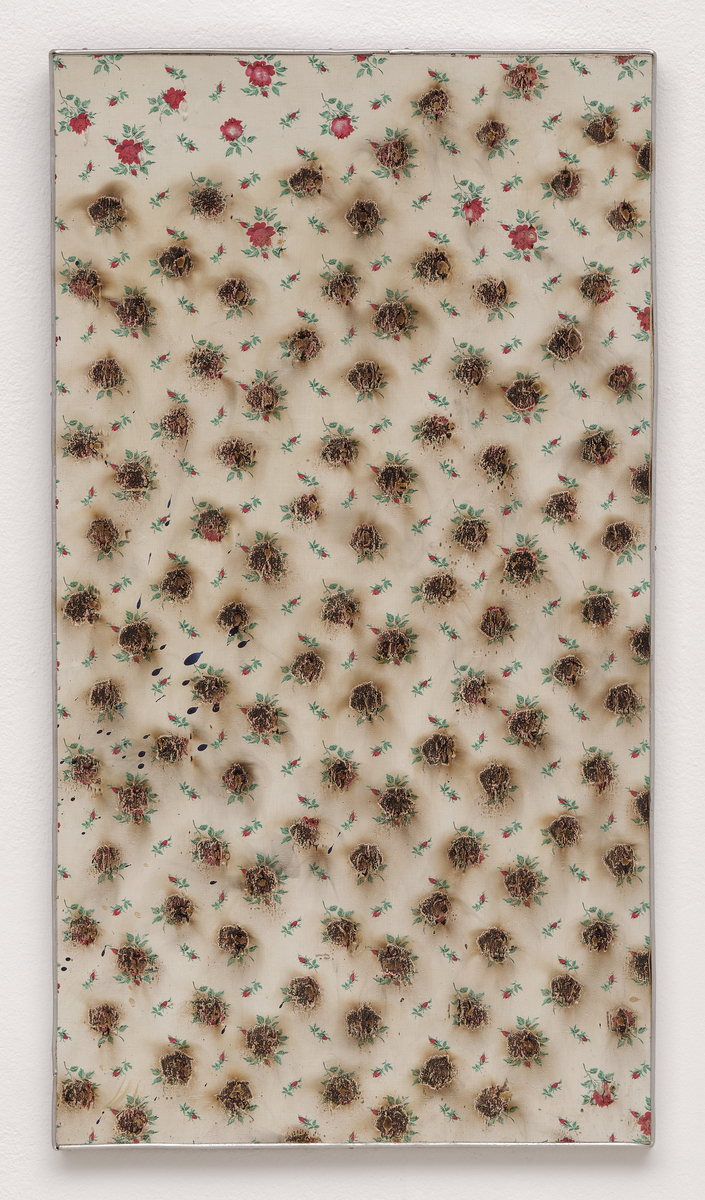 Brulage
, 1967
Burned oilcloth
82 x 45cm
32.28 x 17.72 in
Brûlage
, 1973
Burnt fabric pasted on wood
122 x 71cm
48.03 x 27.95 in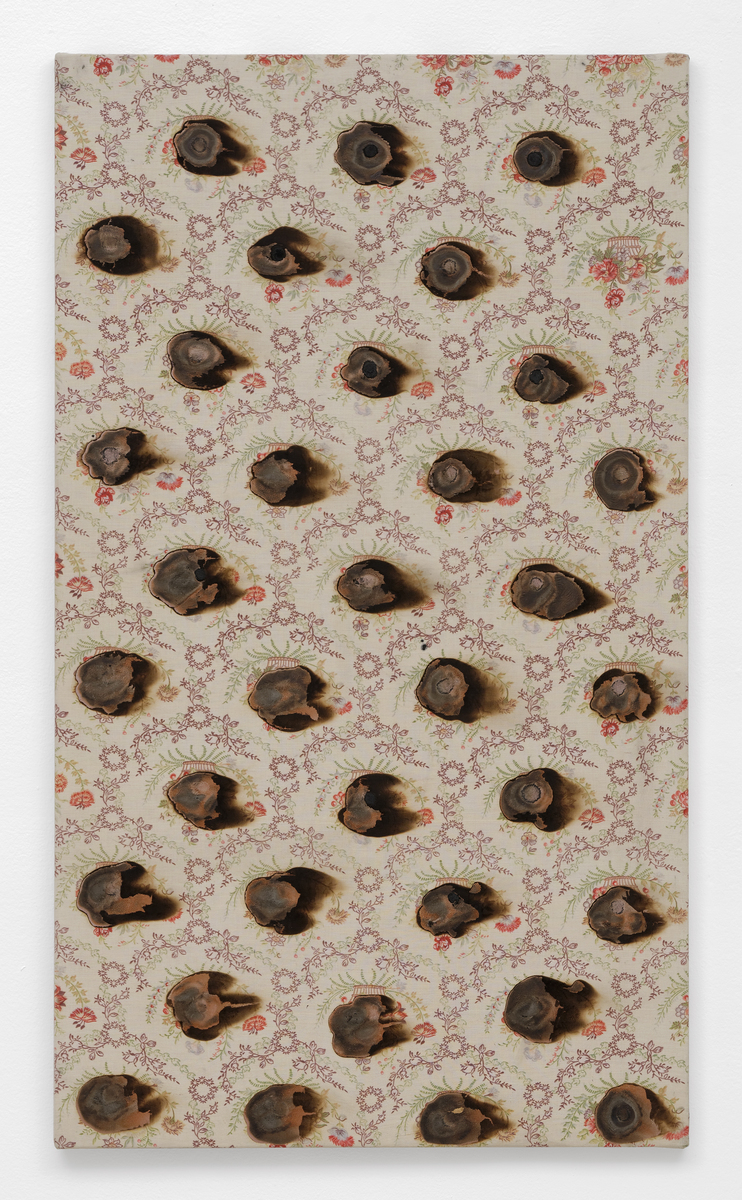 Brûlage
, 1967
Burnt fabric pasted on wood
122 x 71cm
48.03 x 27.95 in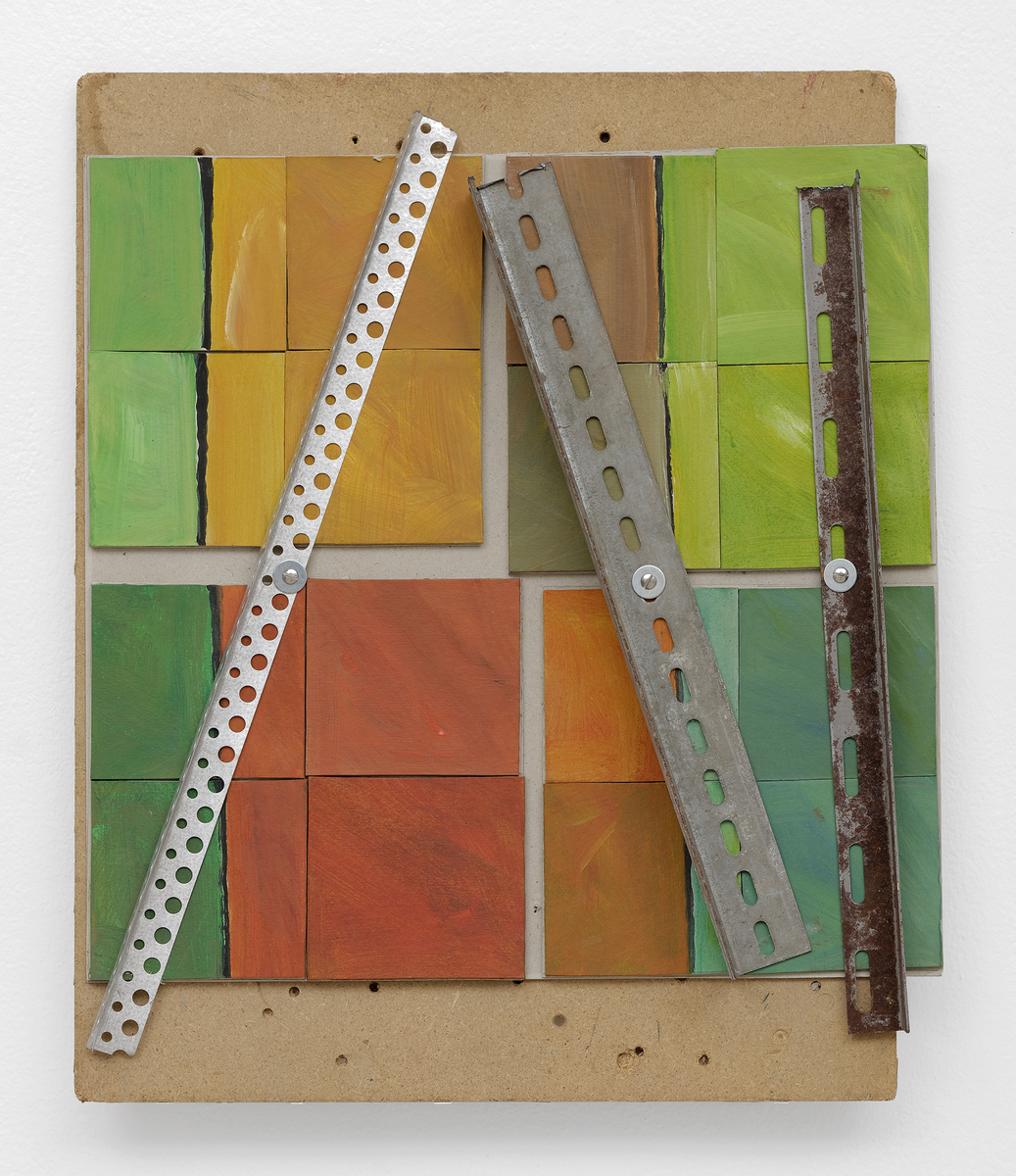 Pincée
, 2012
Mixed media
49 x 41cm
19.29 x 16.14 in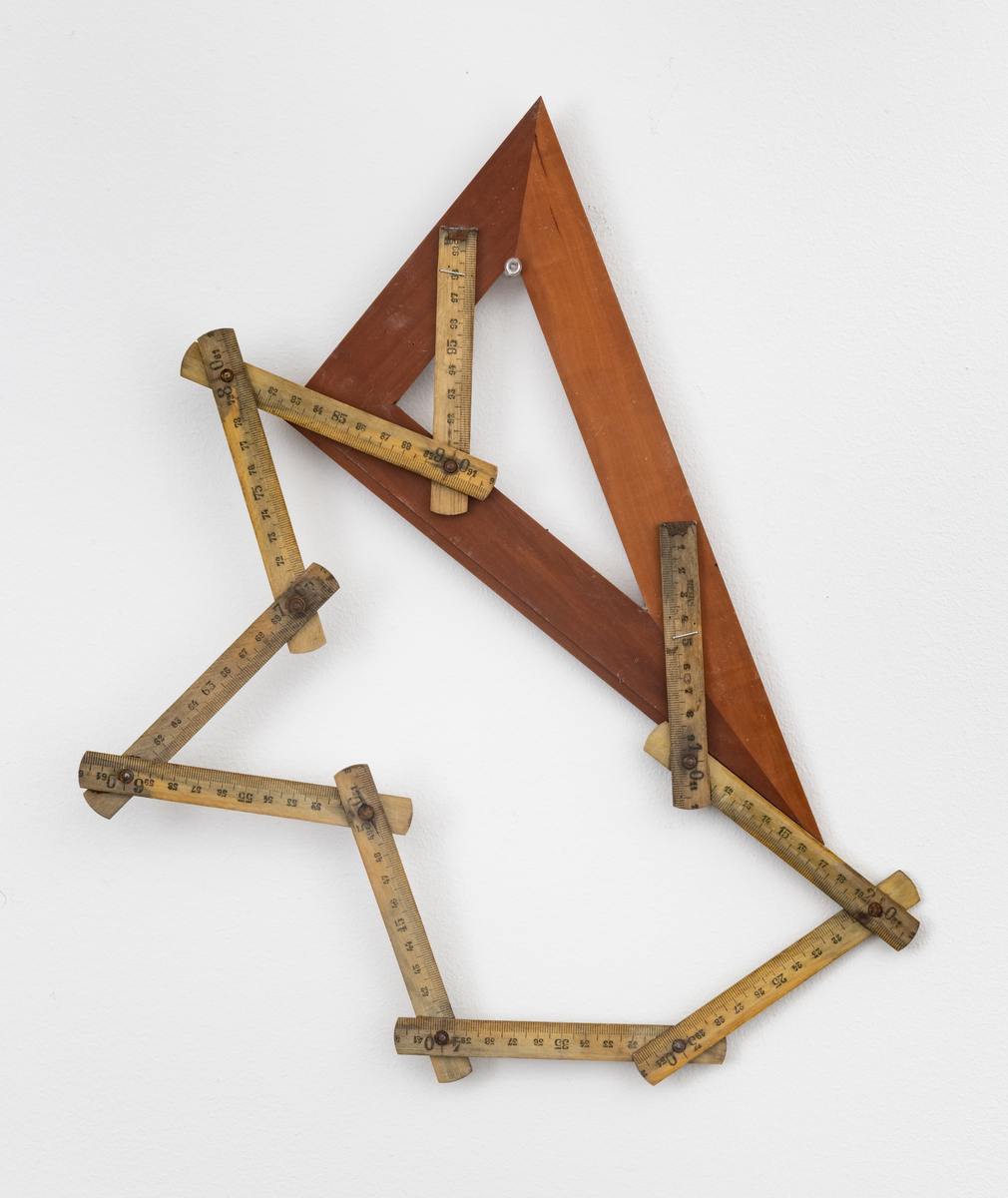 Dépliant
, 2018
Acrylic on folding ruler and wood
41.5 x 36cm
16.34 x 14.17 in
Born in Nice, in 1935, France
Lives and works in Aubais, France

Education

Patrick Saytour did a double training course during his youth: in theater and in decorative arts.

Presentation

Patrick Saytour has always been marginal, even on the periphery; his stance remains critical, and ironic with regard to a group whose political positions he has had no truck with. His work can be defined as a deconstruction of form, of the format of the framework of presentation, even of colour as it is sublimated in modernist art. This encouraged him to express a sort of "theatralized" but plastically strong parody of painting. His mise-en-scene exploits an impoverished vocabulary: systematic folding and unfolding, burning, sopping, solarisation, etc. He always uses plebeian or kitsch materials. Subsequently he created assemblages of objects from junk shops; and more recently large scale collages of cheap linoleum and other floor coverings with vulgar motifs to make sumptuous paintings.
Within the group Supports/Surfaces, Patrick Saytour always occupied, deliberately, a marginal, critical, even ironic position. His work can define itself as a company of demolition of the shape, the color, the size, the frame of presentation, to resume the terms even of one of its statements. He was then engaged in a kind of theatralized parody of the art, staged in a poor vocabulary and by means of a primary technology: foldings and unfolding systematics, singeings, soakings, solarizations, etc. The used materials were and are always chosen among the most vulgar or "the most kitsch": fabrics and plastic, synthetic furs, which we find in abundance on the markets which frequent the migrant workers. At the end of the 70s, while showed itself a return in the representation carrying the painting to be retied with the myths, the drama and the tragedy, he proposes assemblies of objects of general store : lamps, flags, photos of sexy girl, ornamental tapestries decorated with caravels, with hinds in undergrowth, of princesses, Arabic fantasias, etc.

More recently, this parodic posture gave rise under pompous titles, Birthdays, Celebrations, Chronicles, Remembrances, Crownings, Javas, Wedding, Noubas, Monuments, etc., to subtle works, the intention of demolition and dejection of which of the art is played in the layouts, of a formal great beauty, outfits of suits of parties for children, blouses in unrefined painting, clothes of dolls, bands of cardboard, felt-tip, small boxes of wood, models of théatre, sizes and bosses of clothes, maps, etc.
Assemblies of objects come then which stage, monumentalisés in the excess, at once ornamental and utilitarian objects of which a metallic lamp taken out of the paroxystic dream of a megalomaniacal handyman.

But as those of Claes Oldenburg, these "sculptures" not less stand out as sophisticated works where from emanates a strange seduction. We feel the same attraction in front of these nets gone up on metallic hoops, where hang on plastic fruits, ballcocks of fishing nets, pearls, feathers, things of festive decoration the subtlety of which is excited by a cosmetic of the commonplace, the "pomponnage", rather, to quote exactly Patrick Saytour, of the work of art. A jubilant pomponnage, arranged with a zeal of window dresser.
Patrick Saytour's works were exposed in most of the places of Europe, America and Asia dedicated to the presentation of the modern and contemporary art. They appear in most of the big public and private collections.

Bernard Ceysson
Solo shows at Ceysson Gallery
Patrick Saytour, Saint-Étienne
May 05 - June 26, 2021
Patrick Saytour, Wandhaff
September 28 - November 23, 2019
Patrick Saytour, New York
November 17 - December 23, 2017
PATRICK SAYTOUR, Paris
December 18, 2014 - January 31, 2015
Patrick Saytour, Luxembourg
September 21 - November 16, 2013
Patrick Saytour, Paris
March 19 - May 01, 2010
Group shows at Ceysson Gallery
The Spaces In Between, New York
September 09 - November 07, 2020
Unfurled: Supports/Surfaces 1966-1976, Offsite
February 01 - April 21, 2019
Jacques Lepage. Dossier Supports/Surfaces, Paris
December 19, 2018 - January 26, 2019
10 YEARS in Luxembourg, Wandhaff
June 02 - August 04, 2018
Scar/face, Paris
June 28 - August 04, 2018
Sculptures, Matters, Materials, Textures..., Offsite
September 10 - October 16, 2016
Bagarre Générale - 5 Ans, Saint-Étienne
March 24 - May 15, 2011
Thema 01 / object  / sculpture, Luxembourg
January 22 - March 02, 2009
SUPPORTS / SURFACES, Saint-Étienne
May 30 - August 30, 2008
Upcoming shows
5 Mai - 26 Juin 2021
Patrick Saytour
, Ceysson & Bénétière, Saint-Etienne, France
Solo Shows

2019
Je ne jette rien Galerie Ceysson & Bénétière, Wandhaff, Luxembourg

2017
Patrick Saytour, Galerie Ceyson & Bénètière, New York, USA
Serre Cyprès Florence, , FIAC Hors les murs, Gallery Ceyson & Bénètière, Jardin des Tuileries, Paris, France
Gallery Valentin, Paris, France

2016
Gallery Philippe Pannetier, Nîmes, France
Plié, coupé, Gallery Valentin, Paris, France

2015
Valentin Gallery, Paris, France

2014
Valentin Gallery, Paris, France

2011
La Plate-Forme, ASBL d'art contemporain, Dunkerque, France
Et alors un grand tiers d'eau, Philippe Pannetier Gallery, Nîmes, France

2010
Pliants, Bernard Ceysson Gallery, Paris, France
Morceaux choisis, Maison d'art contemporain Chaillioux, France
Espace d'art contemporain Camille Lambert, Juvisy-sur-Orge, France

2009
Boniments, Vita Nova Gallery, Paris, France
Félix, Galerie Philippe Pannetier, Nîmes; Galerie In-extenso, Clermont Ferrand, France

2008
Torchons, Philippe Pannetier Gallery, Nîmes, France

2007
Étude(s), Vasistas Gallery, Montpellier, France
Gloires et Monuments, Galerie La Boite Noire, Montpellier, France
Croisé et Multiplié, Carré St. Anne, Montpellier, France

2006
Bernard Ceysson Gallery, Saint-Étienne, France
Terra-ter,La Briquetterie, Ciry le Noble, France

2005
Deux Vidéos: «Pas encore prêt», «C'est parfait», Galerie La Boite Noire, Montpellier, France
Philippe Pannetier Gallery, Nîmes, France

2004
Philippe Pannetier Gallery, Nîmes, France

2003
Vasistas Gallery, Montpellier, France
Museum of modern Art, Céret, France
CRAC, Quimper, France
Philippe Pannetier Gallery, Nîmes, France

2001
Croître des Minimes; Palais des Congrès, Perpignan, France
Vasistas Gallery, Montpellier, France

2000
Aldébaran, Baillargues, France
Musée de l'Objet, Blois, France

1999
École des Beaux Arts, Nîmes, France
«Salle de cartes», Espace Gustave Fayet, Sérignan, France
Vasistas Gallery, Montpellier, France
École des Beaux Arts, Quimper, France

1996
Galerie de Paris, Paris, France
Maison de la culture, Bourges, France

1994
Puer-Cenex, Castelnou, France

1993
Galerie de Paris, Paris, France

1992
D 422, Champelause, France

1991
Rétrospéctive 4, Galerie La Boite Noire, Montpellier, France

1990
Atelier Calder, Saché, France
Galerie La Boite Noire, Montpellier, France
Installation d'une sculpture: «La fontaine d'Hirson», Hirson, France

1989
Zone Libre, Centre national des arts plastiques, Paris, France

1988
78 08, Galerie d'En Haut, Villeneuve d'Ascq, France

1987
École des Beaux-Arts, Valence, France
Galerie de Paris, Paris, France

1986
Musée Ingres, Montauban, France

1985
Galerie Christian Laune, Montpellier, France

1984
Échange d'art contemporain: Paris-Tokyo, 8+8, Ueda Warehouse Gallery, Tokyo, Japan

1983
Galerie't Venster, Rotterdam, The Netherlands

1982
Musée d'Art et d'Industrie, Saint-Étienne, France

1981
Musée savoisien, Chambéry, France
Éric Fabre Gallery, Paris, France

1980
Errata Gallery, Montpellier, France

1979
Éric Fabre Gallery, Paris, France

1978
Éric Fabre Gallery, Paris, France

1977
A16 Gallery, Perpignan, France

1976
ADDA, Marseille, France
Éric Fabre Gallery, Paris, France

1975
Éric Fabre Gallery, Paris, France

Group Shows

2019
Back To Simple Radical Gestures - The Supports/Surfaces Movement: Within And Around, Tsinghua University Art Museum, Beijing, China
Unfurled: Supports/ Surfaces 1966-1976, curated by Wallace Whitney, MOCAD, Detroit, USA

2018
Cross the Breeze, Galerie Valentin, Paris, France

2017
Supports/Surfaces, Cherry & Martin gallery, Los Angeles, USA
The surface of the East Coast. From Nice to New York, , École de Nice, Nice, France

2016
Sculptures, Matières, Matériaux, Textures..., Hors les murs, Galerie Bernard Ceysson, Luxembourg

2014
Supports/Surfaces, 356 S. Mission Road, Los Angeles, USA
Supports/Surfaces, CANADA Gallery New York, USA
Supports/Surfaces, Cooley Gallery - Hauser Memorial Library, Reed College, Portland, USA

2012
Daniel Dezeuze, Patrick Saytour, Claude Viallat, Pont du Gare, France
Robinson, ou la force des choses, musée d'Art contemporain, Nice, France
Valentin Gallery, Paris, France
Bernard Ceysson Gallery, Foire internationale d'art contemporain, Paris, France

2011
La Peinture autrement, museum Fernand Léger, Biot, France
La Couleur en avant, musée d'Art moderne et d'Art contemporain, Nice, France

2010
On emménage au château, La Roche-Guyon, France
Bernard Ceysson Gallery, Foire internationale d'art contemporain, Paris, France

2009
1969-2009, Coaraze, France
Automne-Hiver, parc culturel de Rentilly, Bussy-Saint-Martin, France

2008
Les années Supports/Surfaces, Bernard Ceysson Gallery, Saint-Étienne, France
Bagarre générale, Bernard Ceysson Gallery, Saint-Étienne, France
Thema 01, Bernard Ceysson Gallery, Luxembourg

2007
1000 pavois?, musée international des Arts modestes, Sète, France

2006
Avant première, Sérignan, France
Artistes au XXIe siècle, Guillaume Gallery, Paris, France
Bang-Bang, musée d'Art et d'Industrie, Saint-Étienne, France
Chauffe Moral, Centre régional d'art contemporain du Languedoc-Roussillon, Sète; La Panacée, Montpellier, France
Bang-Bang, museum of modern Art, Sète, France
Contre toute logique, Sérignan, France
Krings-Ernst Gallery, Cologne, Germany

2005
Fondazione Zappettino Milan, Chiavari, Italy
Questions Peinture, Reims, France
Krings-Ernst Gallery, Cologne, Germany

2004
Ils sont tous là, Sérignan, France
Maison témoin, The Store, Paris, France
Tenir le fil, Fonds régional d'art contemporain du Languedoc-Roussillon, Montpellier, France
Time Line, DHS pour Dehorsérie, Internet

2003
Autour de Supports/Surfaces, Musée de Valence, France
Histoire de filiation, museum of modern art, Saint-Étienne, France
Feedback, Pau, France
Lea Gredt Gallery, Luxembourg
Les chantiers, Galerie Boîte noire, Montpellier, France

2002
Éclipse, Aldebaran, Baillargues, France
Project: Cane, Dolla, Dezeuze, Saytour, Viallat, David Dorsky Gallery, New York, USA
1968-1977. L'Art en cause, Entrepôts Lainé, Bordeaux, France

2001
L'Esprit Supports/Surfaces, musée d'Histoire, Shaanxi, Xi'an, China
Les Collections du FRAC Rhône-Alpes, Institut d'art contemporain, Lyon, France

1999
L'Envers du décor, Institut d'art contemporain, Villeurbanne, France

1998
Nouvelle histoire, Fonds régional d'art contemporain du Languedoc-Roussillon, Montpellier, France
Les Années Supports/Surfaces, Galerie nationale du Jeu de Paume, Paris, France
Supports/Surfaces, passé et présent, Galerie Charlotte Moser, Geneve, Switzerland
Un monde merveilleux, Fonds régional d'art contemporain du Nord-Pas-de-Calais, Dunkerque, France

1997
Promenade nocturne à la campagne, Baillargues, France

1996
Supports/Surfaces, chateau de Villeneuve, Vence, France
Midi pile, salon de Montrouge, France
Le Plastique dans l'art, museum of modern and contemporary art, Nice, France
Musée de l'Objet, Blois, France
Dix sculptures monumentales, hôtel de région, Montpellier, France

1995
Dossiers de presse, Galerie de Paris, Paris, France
Supports/Surfaces, Cité du Livre, Aix-en-Provence, France
Cane, Saytour, etc., Galerie Manu Timoneda, Aix-en-Provence, France
Soyons sérieux, museum of modern art, Villeneuve, France

1994
Le Saut dans le vide, Moscow, Russia

1993
Supports/Surfaces, quatre musées japonais: Gifu, Saitam, Kitakyushu, Kurashiki, Japan
Papiers peints, Le Carré Gallery, Lille, France
Nouveaux augures, sur les quais, Sète, France

1992
Supports/Surfaces, Tel Aviv, Israel
Ludwig Museum, Koblenz, Germany

1991
1992, Galerie Le Parvis, Pau, France
Supports/Surfaces, museum of modern art, Saint-Étienne, France
Le Bel Age, château de Salses, France
Les Années Supports/Surfaces, 1985-1990, Le Chanjour Gallery, Nice, France
Tandems, Fonds régional d'art contemporain Centre, Orléans, France
L'amour de l'art, biennale de Lyon, France

1990
Collages, museum of modern art, Villeneuve d'Ascq, France
Le Bel Age, chateau de Chambord, France

1989
Solex-nostalgie, Fondation Cartier, Jouy-en-Josas, France
Zone Libre. Bartolani, Caillol, Saytour, Centre national des arts plastiques, Paris, France

1988
1,2,2 et demi, trois, Galerie de Paris, Paris, France
Les Inédits du Musée de Saint-Étienne, musée Saint-Pierre, Lyon, France
Art pour l'Afrique, musée des Arts africains et océaniens, Paris, France
Nature Inconnue, direction des Affaires culturelles, Bourgogne, parc de la préfecture, Nevers, France
Zone Libre. Bartolani, Caillol, Saytour, Galerie Sept et demi, Sète; Galerie Les Rambles, Marseille; Galerie Angle, Saint-Paul-Trois-Châteaux, France
A la surface de la peinture-Les années 80, Abbaye Saint André, Centre d'art contemporain, Meymac, France
Le Prisme brisé, Gill Favre Gallery, Lyon, France

1987
Made in France, fondation du Château de Jau, Cases-Pène, France

1986
La fin des années 60: d'une contestation à l'autre, Abbaye Saint André, Centre d'art contemporain, Meymac, France
International Art Festival, Sola, Norway
Portraits de scène à l'île aux phoques, Casa Frollo, Venise, Italy
Orangerie, Bühler Kunstverein, Germany

1985
Collections, oeuvres du Fonds régional d'art contemporain Rhône-Aples, musée Saint-Pierre, Lyon, France
Place Saint-Lambert.Investigations, Espace 251 Nord, Liège, Belgium
Itinéraires du versant sud, sélection d'oeuvres du Fonds régional d'art contemporain Midi-Pyrénées, Centre d'art contemporain de Labège-Innopole, Toulouse, France
Hinter Gitter, Skulptur + Fotografie, Box-club Aurora, Cologne, Germany
Trop, Choisy-le-Roi, France

1984
Carnaval Cent, Galerie d'Art contemporain, Musées de Nice, Nice, France
Centre culturel communal, Aubagne, France
PluX-value, Coracle Press gallery, Paris, France
Extra-Muros, Lille, France
Forum, Éric Fabre Gallery, Paris, France
Qu'est-ce qu'un FRAC?: Rhône-Alpes: 100 oeuvres de 75 artistes acquis en Rhône-Alpes, Musée national d'art moderne, Centre national d'art et de culture Georges-Pompidou et Fondation nationale des arts graphiques et plastiques, Paris, France
Plastique-Plasticiens, musée Ziem, Martigues, France
Préfiguration d'une collection d'art contemporain à Nîmes, galerie des Arènes, Nîmes, France
Forum, Zurich, Switzerland
Bertholin, Gerban, Saytour, Espace lyonnais d'art contemporain, Lyon, France

1983
A Pierre et Marie, 1, 2, 3, 4,église de la rue d'ilm, Paris, France
Diagonale, Montevideo, Uruguay, Anvers, Belgium
Bonjour Monsieur Manet, Musée national d'art moderne, Centre national d'art et de culture Georges-Pompidou, Paris, France
Sculpture 83, Rotterdam, The Netherlands
Biennale de Sao Paulo, Brasil
Accrochage, Éric Fabre Gallery, Paris, France
France-Sculpture, Éric Fabre Gallery, Foire internationale d'art contemporain, Paris, France

1982
Les Nouveaux Européens, Éric Fabre Gallery, foire de Bâle, Switzerland
Le Relief mural de 1955 à nos jours, Zabriskie Gallery, Paris, France
Sans titre, Museum of Toulon, Toulon, France
Amis du Musée, Verenining Voorhet Museum van hedendaagse Kunst, Grand, Belgium
Leçons de choses, Kunsthalle de Berne, Musée savoisien de Chambéry, maison de la culture, Chalon-sur-Saône, France
Préfiguration, Musée savoisien, Chambéry, France
Vol de Nuit, Éric Fabre Gallery, Paris, France
Accrochage FIAC, Éric Fabre Gallery, Paris, France
Confrontation génération, Tours, France

1980
Éric Fabre Gallery, Foire internationale d'art contemporain, Paris, France
Peinture, fédération du Parti communiste français, Montpellier, France
Papier-papier, musée Réattu, Arles, France
Nice à Berlin, Deutscher Akademischer Autausch Dienst, Berlin, Germany
Après le classicisme, musée d'Art et d'Industrie, Saint-Étienne, France
Une idée en l'air, Association française d'action artistique, New York, USA

1979
Faculté de Lettres, Toulouse, France
Le Tondo de Monet à nos jours, musée de l'Abbaye Sainte-Croix, Les Sables d'Olonne, France
Pintura de ueï en Occitania, Universidad Occitant d'Estiu, Nîmes, France
Mostra del Larzac, plein air
Galerie Hetzler, Stuttgart, Germany

1978
68, 78, 88, Galerie de la Marine, Nice, France
Mostra del Larzac, Plein air
Focus, Paris, France

1977
Le dessin au travail, ARC, musée d'Art Moderne de la Ville de Paris, Paris, France
A propos de Nice, Musée national d'art moderne, Centre national d'art et de culture Georges Pompidou, Paris, France
Éric Fabre Gallery, foire de Bologna, Italy

1976
Fête du patriote, Le Château, Nice, France
Toile libre, Fougères, France
Julian Preto Gallery, New York, USA

1975
Éric Fabre Gallery, foire internationale d'art contemporain, Paris, France
Galerie Maillard, Saint-Paul-de-Vence, France
Galerie L'Oeil 2000, Paris, France
Peintures sans châssis, Musée national d'art moderne, Centre national d'art et de culture Georges Pompidou, Paris, France

1974
Dezeuze, Saytour, Viallat, maison de la culture, Rennes, France
Nouvelle peinture en France. Pratiques/Théories, Saint-Étienne, Chambéry, Dijon, France; Lausanne, Switzerland; Lucerne, Aix-la-Chapelle, Germany; Porto, Lisbon, Portugal; Canada

1971
Supports/Surfaces, théâtre de Nice, France
Peintures et objets, musée de Galliéra, Paris, France
Été 70, Jean Fournier Gallery, Paris, France
Intervention au Québec, plein air, Montréal, Canada
Outdoor show in Camargue, France

1970
Cent artistes dans la ville, Montpellier, France
Rencontres, Limoges, France
Vision 70, Perpignan, France
Supports/Surfaces, Foyer international d'accueil, Cité universitaire, Paris, France
Supports/Surfaces, ARC, musée d'Art moderne de la Ville de Paris, Paris, France
Été 70, plein air, Nice, Aubais,Le Boulou, Contes…, France
De l'unité à la détérioration, Galerie Ben doute de tout, Nice, France

1969
Intervention, Rome, Italy
École spéciale d'Architecture, Paris, France
Environs, Tours, France
Salon de mai, Paris, France
La peinture en question, XIIIe salon de Peinture de l'Union havraise des arts plastiques, maison de la culture, Le Havre, France
Rencontres poétiques, plein air, Coaraze, France
Biennale de Paris, musée de Galliéra, Paris, France
Festival Sigma, Entrepôts Lainé, Bordeaux, France

1968
Biennale de Menton, France
Un paese + l'avanguardia artistica, Anfo, Italy
Jeunes de l'École de Nice, salon d'automne, Lyon, France
Nouvelles tendances de l'École de Nice, chez Guillaumont et Guinochet, Lyon, France
Dossier 68, festival des Arts plastiques, Nice, France
Oltre Avanguardia, Novare, Italy
Quelque chose, plein air, la plage, Cannes, France

1967
Jeune peinture méditerranéenne, Palais de la Méditerranée, Nice, France
Ve biennale de Paris, musée d'Art moderne de la Ville de Paris, Paris, France
Festival des Arts plastiques, Nice, France
Ben doute de tout Gallery, Nice, France
Catalogues

2013
Patrick Saytour, Ceysson Editions d'Art, 2013
Christian Besson, "Visite d'atelier"
Inès Champey, "Patrick Saytour"

2012
"Parole d'Artistes", dans Le Musée éphémère, catalogue d'exposition, La Roche-Guyon, 2010-2012

2010
Leturcq Céline, "La Vie dans les plis", dans Patrick Saytour, exhibition catalogue, Espace d'art contemporain Camille Lambert, Juvisy-sur-Orge, 2010

2007
Besson Christian, "Blasons, plis mimétiques et topologiques", dans Patrick Saytour, catalogue of the exhibitions "Croisé et multiplié" at Carré Sainte-Anne, "Étude(s)" at the Galerie Vasistas, and "Gloires et monuments" at Galerie Chantier Boîte Noire, Montpellier, 2007

2003
Lepage Muriel, "Comment vous bordez-vous ?", dans Patrick Saytour, exhibition catalogue Quimper, le Quartier, centre d'art contemporain, Céret, Musée d'Art moderne, 2003
Besson Christian, "Le Ressort théâtrale", dans Patrick Saytour, exhibition catalogue, Quimper, le Quartier, Centre d'art contemporain, Céret, Musée d'Art moderne, 2003

2000
Champey Inès, "Pertes et profits", dans Patrick Saytour 90.00, exhibition catalogue, Blois, Musée de l'Objet, 2000

1996
Suchère Éric, "La peinture qui fait des plis", in Beaux Arts magazine, n°146, 1996

1995
Champey Inès, "Artistes sans oeuvres ou maîtres sans art ?", in ECT, Montréal, n°30, 1995

1993
Bourdieu Pierre, "Résistance", entretien avec Inès Champey, in Art Press, n°181, juin 1993
Hasegawa Tei, Supports/Surfaces, exhibition catalogue, Musée de Saïtama, 1993

1991
Champey Inès, "En toute ignorance de caude", in Rétrospective IV, Patrick Saytour, exhibition catalogue, Montpellier, Galerie Boîte Noire, 1991
Aupetitallot Yves, "Patrick Saytour, brouilleur de cartes", Art Press, n°154, 1991

1990
The 1970's, part I, Denise Cadé Gallery, New York, 1990

1989
Champey Inès, "Il était trois fois", dans Zone Libre, exhibition catalogue, Paris, Centre national des arts plastiques, 1989

1988
Champey Inès, "L'inconnu (feuilleton social)", dans 7808, exhibition catalogue, Villeneuve d'Ascq, Galerie d'En Haut, avril 1988

1987
Champey Inès, "Patrick Saytour, à la lettre dérobée", dans Art Press, Paris, n°111, February 1987
Descendre Nadine, "De l'apparence à l'idée : Patrick Saytour, symboliste", in Art Studio, n°5, Paris, Daniel Templon, 1987

1986
Blistène Bernard, "Patrick Saytour", in La Collection du musée national d'art moderne, Paris, Editions Centre Pompidou, 1986

1984
Lepage Jacques, "Saytour, est-ce à tort...", entretien in Carnaval cent, exhibition catalogue, Nice, galerie d'art contemporain, Musées de Nice, 1984
Ceysson Bernard, "Patrick Saytour" in the exhibition catalogue of the Sào Paulo Biennale, 1983 et 8+8, échanges d'art contemporain, exhibition catalogue, Tokyo, Paris, 1984
Blistène Bernard, "L'Expérience dévoyée de Patrick Saytour", in Public, n°1, Paris, May - October, 1984
Guichon Françoise, "La Voyeuse", in Bertholin, Gherban, Saytour, exhibition catalogue, Lyon Établissement lyonnais d'art contemporain, 1984

1982
Bonnaval Jacques, "Patrick Saytour après Supports/Surfaces", in Axe sud, n°7, Toulouse, 1982
Girard Xavier, "De Saytour...", in Art Press, n°57, Paris, February 1982
Blistène Bernard, "Pour Patrick", in Patrick Saytour, exhibition catalogue, Chambéry, Musée savoisien, 1982
Blistène Bernard, "Pour son insistance ...", in Patrick Saytour, 1967, exhibition catalogue, Saint-Etienne, Musée d'Art et d'Industrie, 1982
Blistène Bernard, "Patrick Saytour", dans Flash Art International, 1982, n°106, Milan, Gian Carlo Politi Editore, February - March 1982
Guichon Françoise, "Lorsqu'on à découvert...", foreword in Patrick Saytour, exhibition catalogue, Chambéry, Musée savoisien, 1982

1976
Roque Georges, "Patrick Saytour, hommage à Heidegger", in Notre Temps, June 10th 1976

1974
Prigent Christian, "Qui chercherait...", dans Viallat, Dezeuze, Saytour..., exhibition catalogue, Rennes, maison de la culture, 1974
"Notes pendant le travail", in Nouvelle peinture en France, Pratiques/Théories, exhibition catalogue, Saint-Etienne, Musée d'Art et d'Industrie, 1974

1970
"Le Pliage...", dans Support-Surface, exhibition catalogue, Paris, A.R.C., Musée d'art moderne de la Ville, 1970
"Lettre à Vincent Bioulès", dans Cent artistes dans la ville, exhibition catalogue, Montpellier, 1970


Collective Books

2014
Supports/Surfaces in english, Ceysson Editions d'art, 2014

2012
Robinson, ou la force des choses
Daniel Dezeuze, Patrick Saytour, Claude Viallat, Ceysson Editions d'art
Gilbert Perlein, "Entretien avec Patrick Saytour suivit du Catalogue des oeuvres"
Bernard Ceysson, "Peindre ou le chantier du réel"

2011
Dezeuze, Saytour, Viallat, Ceysson Editions d'art
Déborah Laks, "Dezeuze, Saytour, Viallat : Le dépassement par l'oeuvre"

2010
Le Moment Supports/Surfaces, Ceysson Editions d'art, 2010

1998
Les Années Supports/Surfaces dans les collections du Centre Georges Pompidou, textes de Daniel Abadi, Pierre Arnault, Éric de Chassey, Stéphanie Janet, Marcelin Pleynet, Didier Semin, Paris, Galerie nationale du Jeu de Paume, Editions Centre Pompidou, 1998

1991
Grinfeder Hélène, Les Années Supports/Surfaces, Herscher, Paris, 1991

1986
Ceysson Bernard, La Collection du Musée de Saint-Etienne, exhibition catalogue, Saint-Etienne, Editions du Musée, 1986

1983
Poinsot Jean-Marc, Supports/Surfaces, Paris, Limage, 1983
Ceysson Bernard, "Supports/Surfaces en ce moment", in the catalogue of the Sào Paulo Biennale, 1983


Articles

1975
"Dérèglement de la peinture", Toni Grand and Jean-Jacques Pessera, in Artitude International, Saint Jean Nat, Editions S.P.E.B., n°24/26, June - September 1975

Patrick Saytour
November 02, 2019
scar/face
August 03, 2018
FIAC 2016
October 18, 2016
Sculptures, Matters, Materials, Textures... Foetz, Luxembourg
September 10, 2016