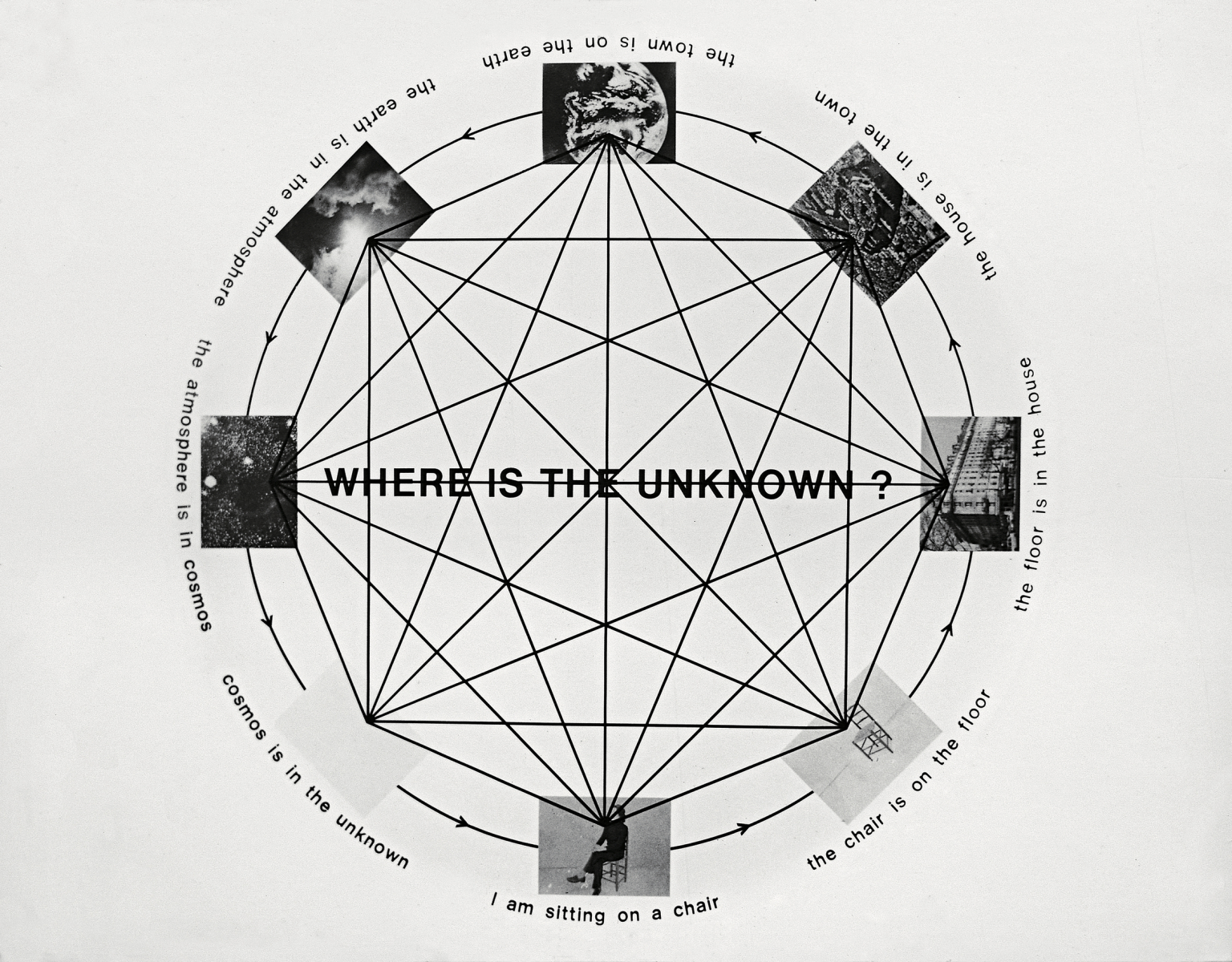 Where is the unknown, E390 - 1971-73
, 2015
Digital proof on transparent vinyl laminated on white Dibond
160.6 x 160.6cm
63.23 x 63.23 in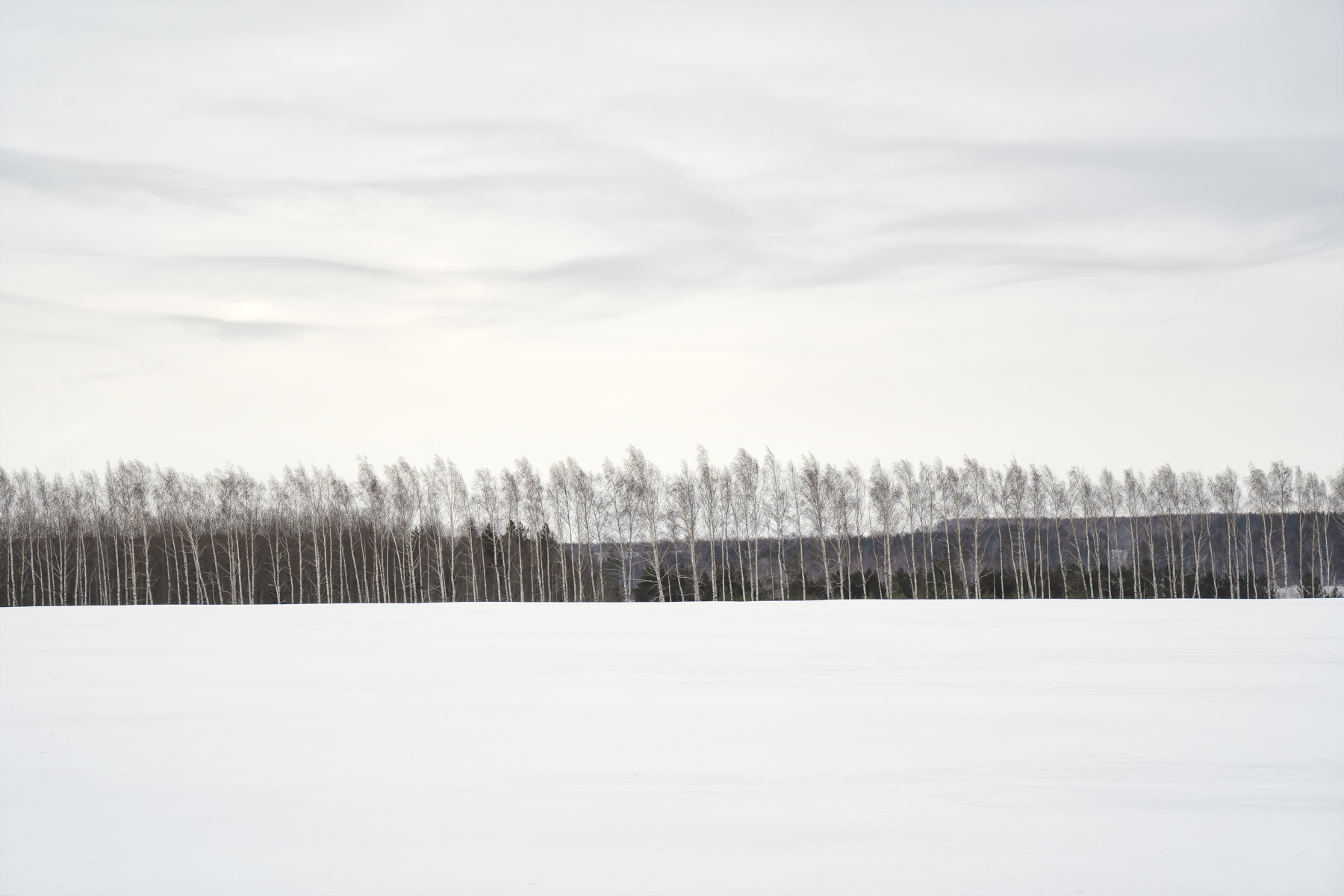 Nostalgia 0377 - PH1187 - #1/3
, 2019
Pigment inks on Fine Art paper
60 x 90cm
23.62 x 35.43 in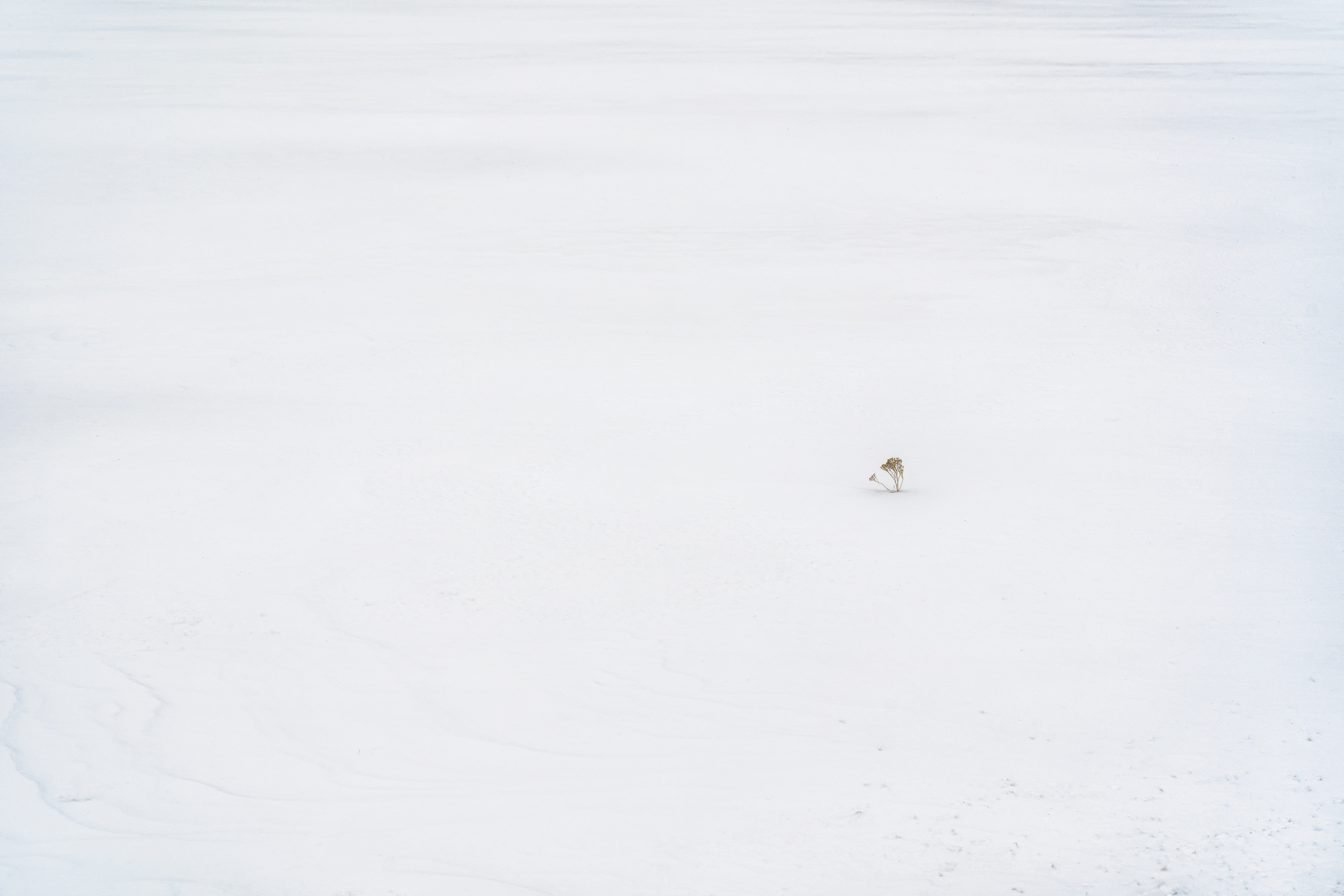 Emergence 0369 - PH897 - #1/3
, 2019
Pigment inks on Fine Art paper
53.2 x 78.8cm
20.94 x 31.02 in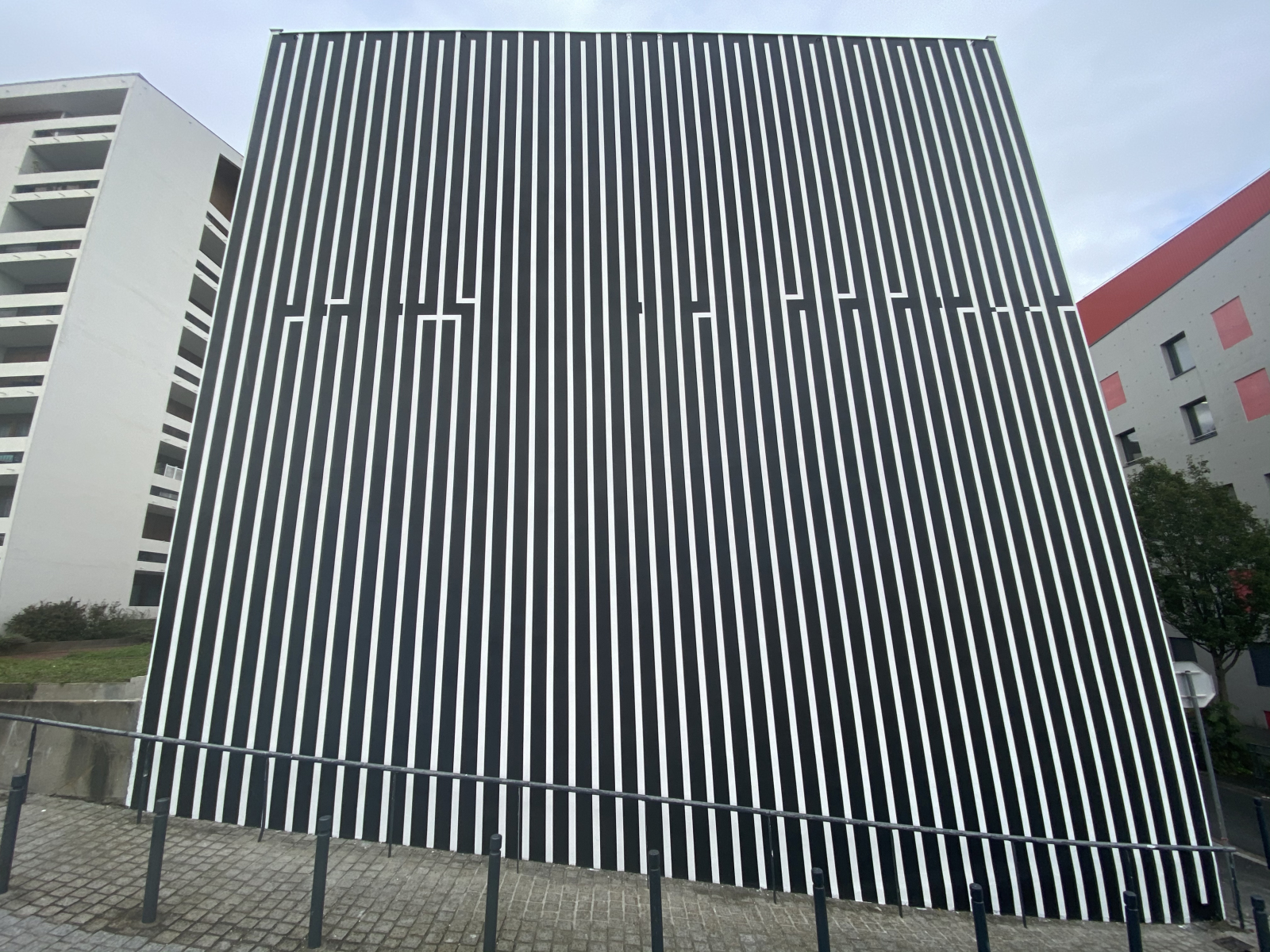 Peinture murale Angers
, 2020
Wall painting
1440 x 1365cm
566.93 x 537.40 in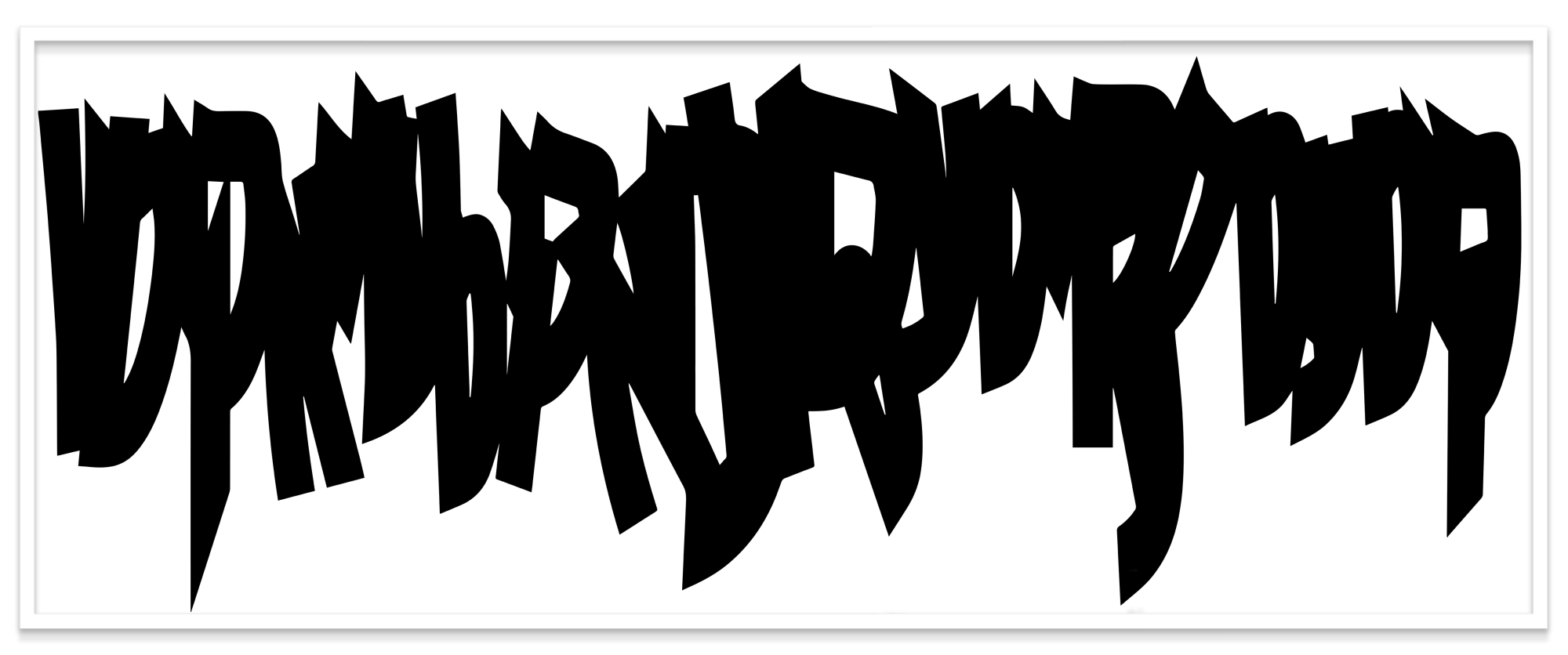 SHMUES - ETIK 1B - E519 - #1/3
, 2020
Pigment inks on Fine Art paper
61 x 158cm
24.02 x 62.20 in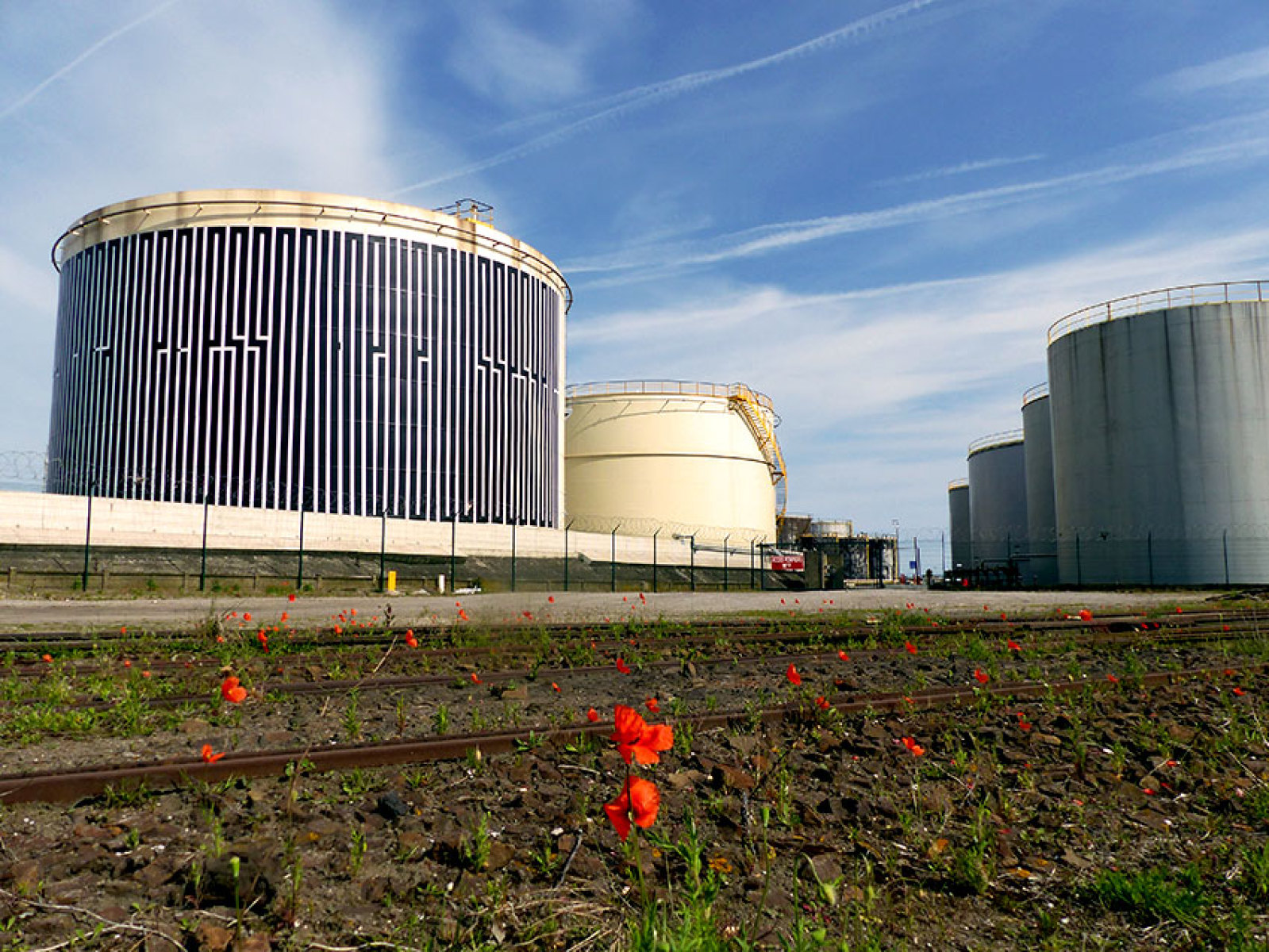 SES OS SE SONT CHANGES EN CORAIL, PERLES SONT DEVENUES SES YEUX
, 2020
Self-adhesive vinyl printing
1000 x 1000cm
393.70 x 393.70 in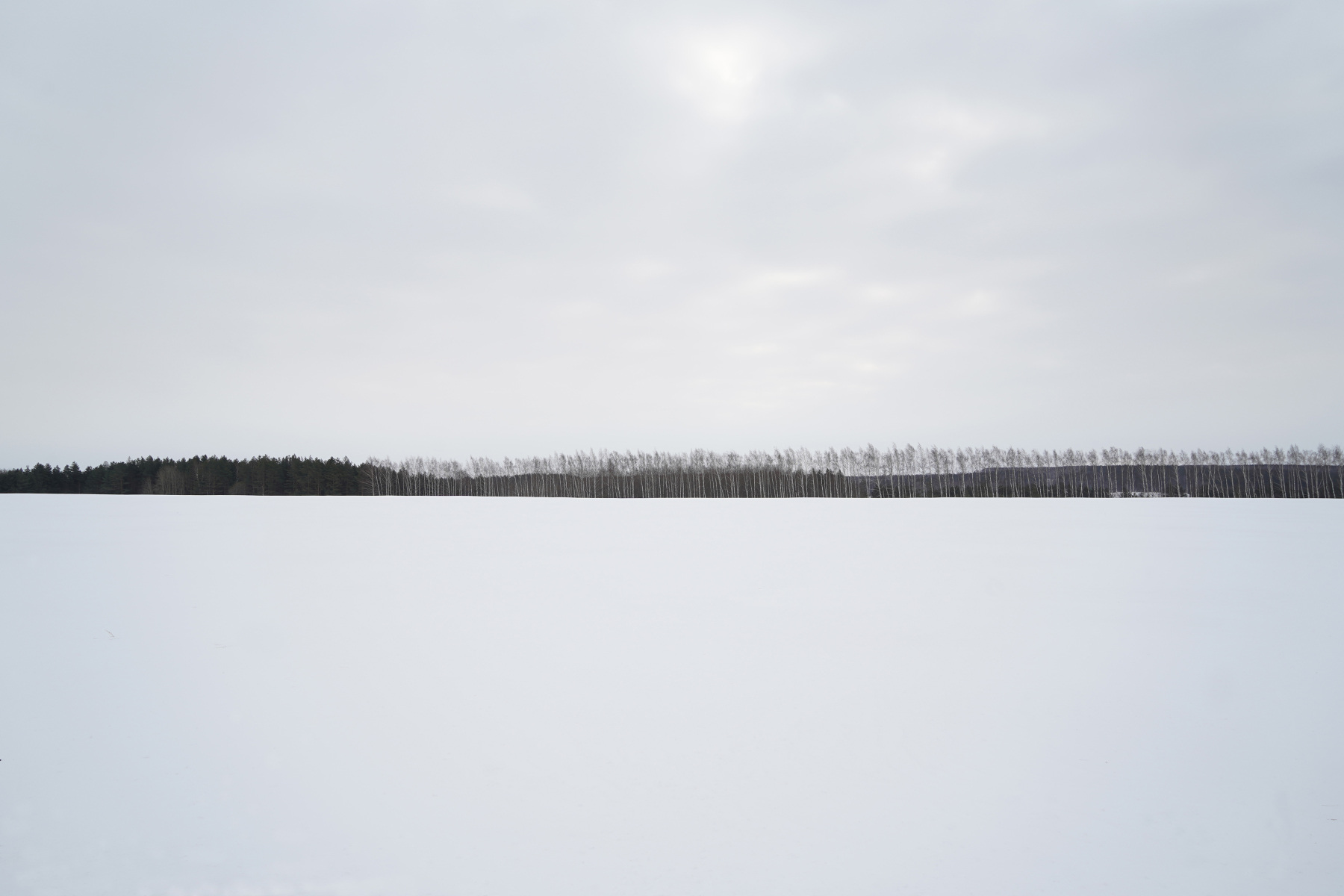 NOSTALGIA 0367
, 2019
Pigment inks on Fine Art paper
56 x 90cm
22.05 x 35.43 in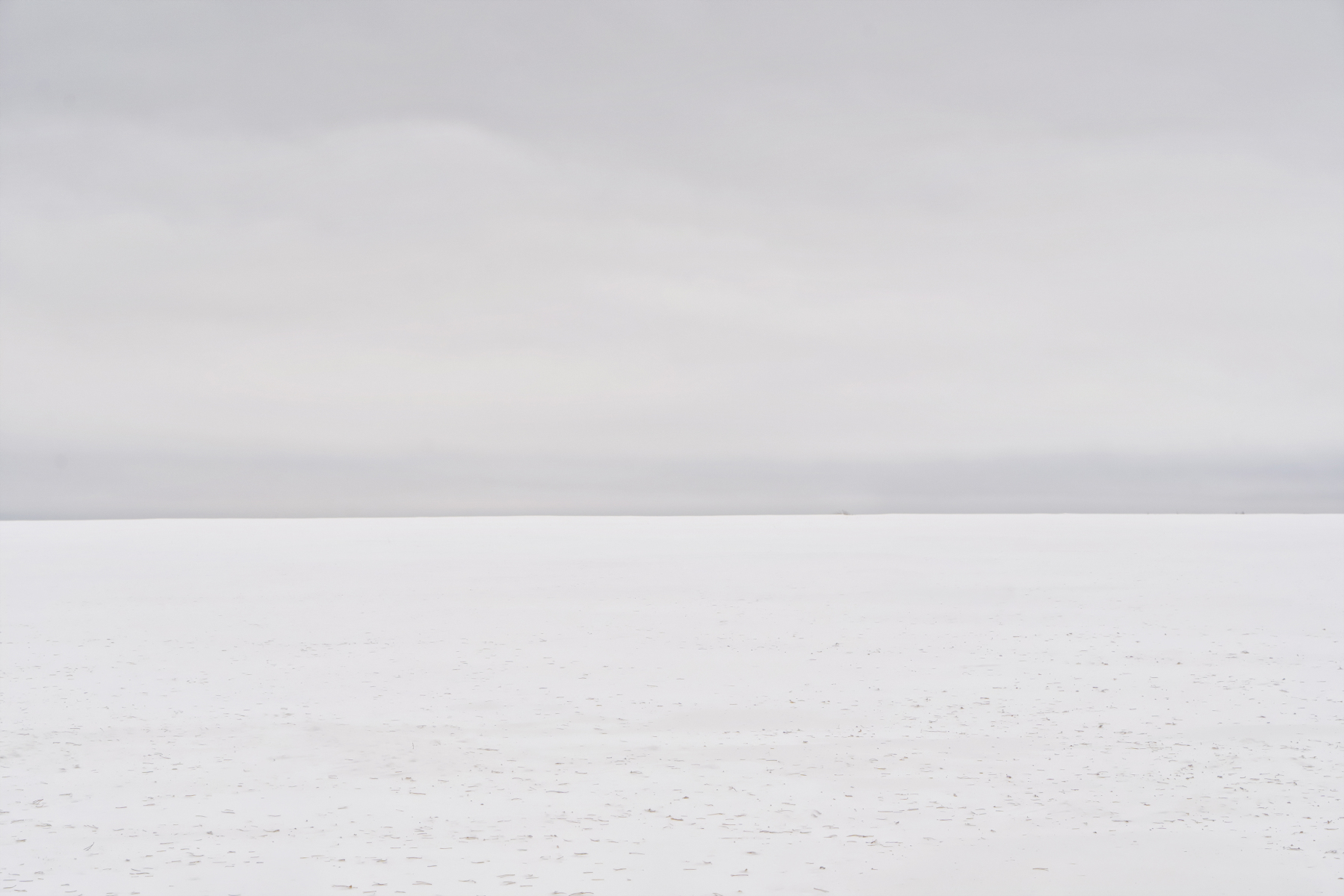 Nostalgia 0421 - PH909 - #1/3
, 2019
Pigment inks on Fine Art paper
58.8 x 88.8cm
23.15 x 34.96 in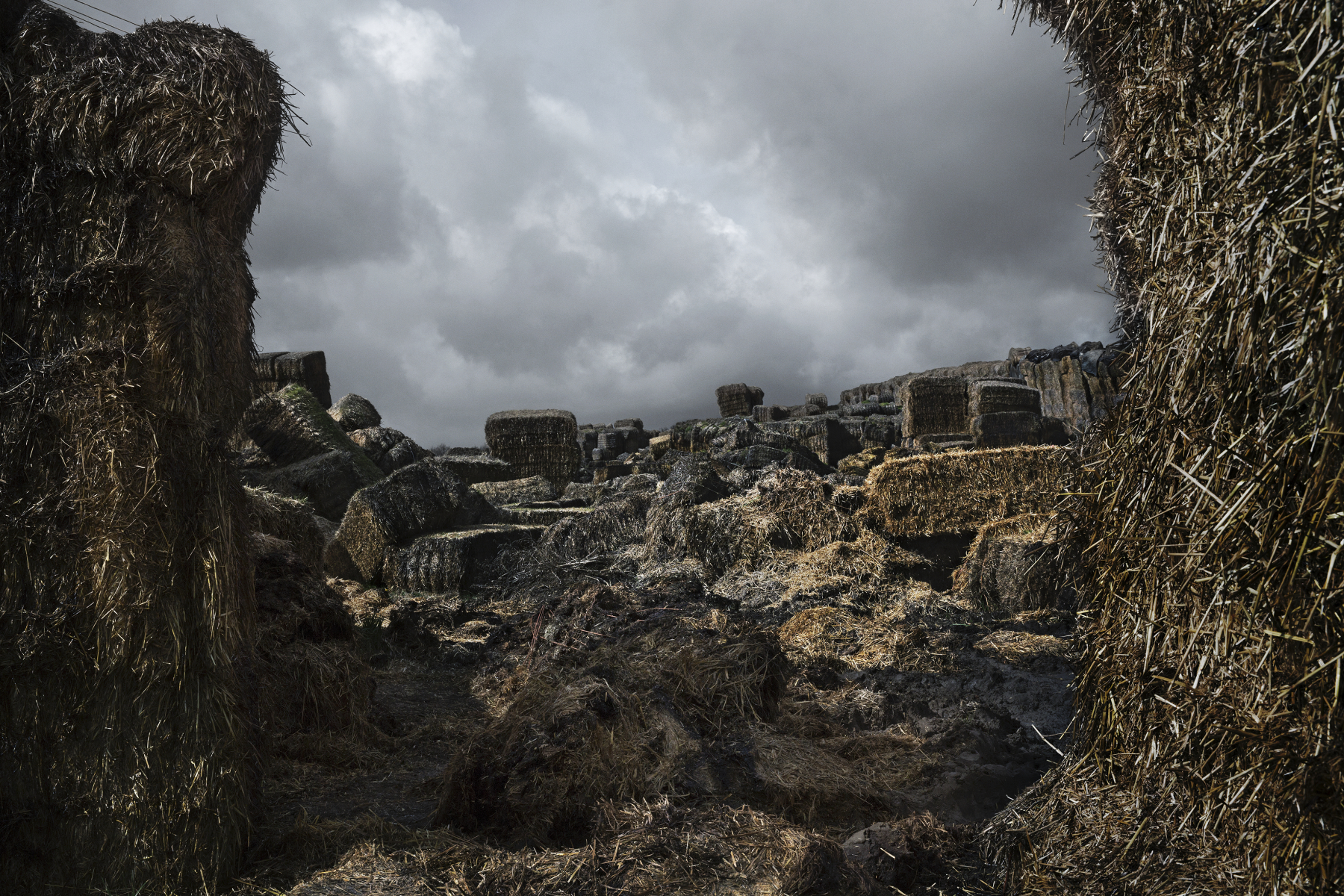 Desolation Row - Edition 1/3 - F3A2191 - PH852
, 2018
Digital print on Fine Art paper
66.5 x 100cm
26.18 x 39.37 in
Born in 1942 in Paris, France
Works and Lives in Colombiers, France
From the end of the sixties, Tania Mouraud's work explores the relation between art and social connections through various medium such as painting, installation, photo, sound, video, performance, etc.She proposes to add a meditation room to our standard apartments (1968). On 54 billboards in Paris (1977) she declares her disapproval of a society glorifying consumption at the expense of individuals . She investigates the decorative relation between art and war as well as the limitation of perception by creating "mots de forme" (words of shape) (1989). From 1998, she uses photo, sound and video examining different aspects of History and Life.
   Public collections 
Musée d'Art Moderne de la Ville de Paris, France
Centre Georges Pompidou, Paris, France
Musée Carnavalet, Paris, France
Musée du CAPC, Bordeaux, France
Musée d'Art Moderne, St Etienne, France
Musée d'Art Moderne et Contemporain, MAMCO, Geneva, Switzerland
Museum Vor Moderne Kunst, Arnhem, Netherlands
Fonds National d'Art Contemporain, France
Fond Municipal d'Art Contemporain, Paris, France
FRAC Alsace, France
FRAC Bretagne, France
FRAC Corse, France
FRAC Languedoc Roussillon, France
FRAC Lorraine, France
FRAC Poitou- Charentes, France
FRAC Rhône-Alpes, France
Bibliothèque Historique de la Ville de Paris, France
Bibliothèque Nationale, Paris, France
Arthothèque, Brest, France
FRAC Auvergne, France
When she talks about her work and her relationship with the public, Tania Mouraud often invokes this phrase by another great artist, Agnes Martin: "I paint for those who have time to sit on a rock and contemplate the sea." Taking time, perceiving a work as a confidence, emerging from this encounter, perhaps to change. An opportunity to question — along with the artist — the very nature of the way we look, the conventions of language, the definition of art and its reception and, as we progress with it, progressively and more openly question History itself, its silences and the significant questions of society. Putting our gaze to the test, in short.
Tania Mouraud's work can be summarised by the requirement and generosity of a work that expects in return a commitment or a thought process on the part of the person experiencing it. It is to this shared temporality, this state of openness to the experience that is required — that of listening to the soundtracks of her spatial environments which invites a change of state of consciousness, that of the patient deciphering of the friezes and murals which reveals a message — that Tania Mouraud's work offers itself. As in City Performance n°1, an urban intervention disseminated on advertising billboards and reactivated for the retrospective, or HCYS?, the monumental mural commissioned by Frac Lorraine and secretly nestling in the heart of the city of Metz, her work plays with the quintessence of its form, its purpose and the explosive power of its message.
Whatever the medium, her work combines radicalness and generosity, conceptual approach and sensuality. For Tania Mouraud's strength lies also in her ability to adopt a stance of permanent revolution in work, in her means of expression and points of reference, and in the way in which she has always been able to seize the subjects of her time.
Painter, video artist, composer, DJ, VJ, she has maintained constant exchanges with artists from other fields. In particular, she has led numerous collaborations throughout her career with composers such as La Monte Young, John Gibson, Eliane Radigue and musicians such as Claudine Movsessian. The exhibition's itinerary offers a masterful demonstration of this: it leads the visitor from her early sound and vibration devices imagined for meditation rooms to the collaboration lasting almost a year and a half with Ircam for her latest major video and sound installation, AD NAUSEAM.
Emma Lavigne.
Solo shows at Ceysson Gallery
Tania Mouraud , Wandhaff
April 03 - May 22, 2021
Group shows at Ceysson Gallery
At Jean Prouvé, Offsite
July 15 - July 18, 2021
Tribute to Vicky Rémy, Offsite
July 13 - July 14, 2019
Upcoming shows 
April 03 - May 02, 2021
Tania Mouraud, curated by Elodie Stroecken, Ceysson & Bénétière,  Wandhaf, Luxembourg
Selected Solo Shows

2019
Ecriture(s), Hangar 107, Rouen, France
SAUDADE, Galerie Mouvements, Paris, France

2018
Everything must have an ending except my love for you, Salle des Expositions, Tauves, France

2017
Who's the enemy?, Lieu D'art La Mouche, Beziers, France
From Chaos to art, Galerie Rabouan Moussion, Paris, France
Borderland, Galerie Claire Gastaud, Clermont-Ferrand, France

2016
Tania Mouraud New works, Tchikebe, Marseille, France
Tania Mouraud: Otnot, Gallery Eastwards Prospectus, Bucharest, Romania

2015
Tania Mouraud, Une Retrospective, Centre Pompidou, Metz, France

2014
Exhausted Laughters, Musée d'Art Moderne de Saint-Etienne Métropole, France
Ad Nauseam, Mac/Val, Vitry-sur-Seine, France
ECLHCPDC, Le M.U.R., Saint-Etienne, France
Photographes non photographes, Collaboration CCC/Ville de Beaugency et Valimage, France

2013
DCLLDF, Le M.U.R., Arromanches, France
Float like a butterfly sting like a bee, Le M.U.R., Paris, France

2012
FLABAS LAB, Le M.U.R, Rue Oberkampf, Paris, France
deuxlarmessontsuspenduesàmesyeux, Collège des Bernardins, Paris, France
La Fabrique, Mostra SESC de Artes, 3C-Centre de création Contemporaine, Sao Paulo, Brazil
Fantômes, Galerie Michel Journiac, Université Paris 1, Paris, France

2011
J'entends les trains depuis toujours / I keep hearing the trains for ever, Slought Foundation, Kimmel Center and Art Alliance, Philadelphia, USA
I haven't seen a butterfly here, Gallery Cueto Project, New York, USA
Sightseeing, Collège Paul Eluard, St Etienne-au-Mont, France

2010
Tania Mouraud Photographe, Rue Visconti, Paris, France
Une pièce de plus, CCC Tours, Tours, France
La Fabrique, Krasnoye Znamia, France-Russia Year 2010, St Petersburg, Russia

2009
At the Core, ESBA, Montpellier, France
Ad Infinitum, Musée des Beaux-Arts de Nantes, Chapelle de l'Oratoire, Nantes, France
Borderland, Galerie Dominique Fiat, Paris, France

2008
Roaming, Musée de la Chasse et de la Nature, Paris, France
J.I.T., Just in Time, Centre d'art La Passerelle, Brest, France
La Fabrique, Galerie Dominique Fiat, FIAC2008, Paris, France

2007
Tania Mouraud «Sightseeing», Galerie du Lycée Gabriel Fauré, Foix, France

2006
Façade, Nuit Blanche, Musée de la Chasse et de la Nature, Paris, France
Or Donc, Galerie Dominique Fiat, Paris, France
Tania Mouraud : La Fabrique, CSUF Grand Central Art Center, Los Angeles, USA
Sightseeing, Galerie Dominique Fiat, Loop Art Fair, Barcelona, Spain

2005
Tania Mouraud, Projet InMemoriam, Frac Lorraine, Metz, France
City performance N°1, 54 affiches dans la ville, FRAC Lorraine, Metz, France

2004
Du pain et des jeux, MAC Sallaumines/Centre Arc-en-Ciel, Liévin, France
This is it, Centre d'Arts Plastiques de Saint-Fons, France
Tania Mouraud, Vidéos, Galerie Rabouan-Moussion, Paris, France
Sightseeing, Le Cube, Galerie Rabouan-Moussion, FIAC, Paris, France

2003
Le Verger, FRAC Basse-Normandie, Caen, France
Comptez-vous, La Box, Ecole Nationale Supérieure d'Art de Bourges, France
Sous le puits de lumière : Tania Mouraud : Décorations, Centre d'art contemporain Le Triangle, Rennes, France

2001
ET IN ARCADIA EGO, Galerie Françoise Vigna, Nice, France
Impressions, Centre d'art Le Parvis, Ibos, France
Décorations, Centre d'art contemporain, LeTriangle, Rennes, France

2000
A collection, University Museum, Long Beach, California, USA

1999
Made in Palace, Galerie Rabouan-Moussion, Paris, France
Wall Painting, Armand Hammer Museum, LobbyWall, Los Angeles, USA
World Signs IV, The City Museum, Stokeon Trent, UK

1998
Made in Palace, Galerie Rabouan-Moussion, Paris Photo, Paris, France
World Signs III, Maidstone Library Gallery, Kent, UK
Cityscape, Galerie Fernand Léger, Ivry-sur-Seine, France
World Signs II, Riverside Studios, London, UK
Tomorrow Mo(u)rning, Ecole des Beaux-Arts, Rouen, France

1997
Le silence des héros, Galerie du Musée Louise Weiss, Savernes, France
World Signs I, Kent Institute of Art & Design, The Herbert Read Gallery, Canterbury, UK
Tania Mouraud, Musée de Saverne, Saverne, France

1996
DIEU COMPTE LES LARMES DES FEMMES, CAC Le Quartier, Quimper, France

1994
De la Décoration à la Décoration, Gemeentemuseum, Arnhem, The Netherlands

1992
Fait main, Ecole des Beaux-arts, Tourcoing, France
Tania Mouraud, Faire art, Galerie Gabrielle Maubrie, Paris, France
Tania Mouraud, The Power Plant, Toronto, Canada

1990
Tania Mouraud, Centre Loisirs et Rencontres, Clermont-Ferrand, France
Rétrovisée, Galerie Gabrielle Maubrie, Paris, France

1989
BLACK POWER «ICI LA», CAC Pablo Neruda, Corbeil-Essonnes, France
Tania Mouraud : 1969-1989, La Criée, Rennes, France
BLACKPOWER, Galerie De Lege Ruimte, Bruges, Belgium
BLACK POWER,« VU OU LU», Galerie Gabrielle Maubrie, Paris, France

1988
Words, Riverside Studios, London, UK

1987
Garden Shooting, Galerie Contretype, Brussels, Belgium

1986
Vitrines, Musée de la Photographie, Charleroi, Belgium
Garden Shooting, Maison de la Culture, Amiens, France

1983
Ah! Paris, Galerie Samia Saouma, Paris, France
Vitrines, Photographies, Maison du Temps Libre, Marne la Vallée, France
Schaufenster in Paris, Galerie Wilde, Koln, Germany

1977
City Performance n°1, 54 affiches, Paris, France
Art Space n°6, special project, PS1, New-York, USA

1976
Art space n°1,2,3, Chez Malabar et Cunégonde, Nice, France

1975
Tania Mouraud, Galerie 33, Paris, France

1974
Tania Mouraud, Galerie Yellow Now, Liège, Belgium

1973
Tania Mouraud : Focale ou la fonction de l'Art, ARC, Musée d'Art Moderne de la ville de Paris, France

1972
Tania Mouraud, Galerie Françoise Lambert, Milan, Italy

1971
Tania Mouraud, Projets, Galerie Rive Droite, Paris, France
Tania Mouraud, Galerie LP 200, Caliche Ligure, Italy
Documents sur les espaces d'initiation et de méditation de Mouraud, Galerie Ben doute de tout, Nice, France
Tania Mouraud, Centro Apollinaire, Milan, Italy
Tania Mouraud, Galleria LP 220, Turino, Italy

1970
One more night, Galerie Rive Droite, Paris, France

1966
Tania Mouraud, Galerie Mensch, Hamburg, Germany
Tania Mouraud, Galerie Zunini, Paris, France


Selected Group Shows

2019
Gigantisme, Dunkerque, France
Festival Rose Béton, Toulouse, France
Biennale Révélations, Grand Palais, Paris
Lignes de vies – Une exposition de légendes, MAC-VAL, Vitry-sur-Seine, France
Carnegie International, 57th edition, Carnegie Museum of Art, Pittsburg, USA
Paysages du XXIème siècle, Domaine de Restinclières, Prade le Lez, France
Intimité, Fondation Montresso le Jardin Rouge, Marrakesh, Maroc

2018
Exposition d'été 2018, Galerie Rabouan Moussion, La Baule, France
Back to the future, Artissima, Oval Pavilion, Turino, Italy
Experience Pommery #14 // L'esprit Souterrain, Domaine Pommery, Reims, France
Considérer le monde II, Musée d'art moderne et contemporain, Saint-Etienne, France
La science du désordre, A+Architecture, Montpellier, France
186 feuilles, Galerie municipale Jacques Collet, Vitry-sur-Seine, France
Everything we do is music, Centre d'art Biel, Bienne, Switzerland
Art Conceptuel, Musée d'art moderne et contemporain, Saint-Etienne, France
Biennale Internationale, Saint-Paul-de-Vence, France
LA LUMIÈRE NOIRE. Les traditions hermétiques dans l'art depuis les années 1950, CCCB, Centre de Cultura contemporanea de Barcelona, Spain
La Pergola, accrochage des collections, MRAC, Serignan, France
Considérer le monde : Narrative Art Collections du Musée, Musée d'art moderne et contemporain, Saint-Etienne, France
Images en lutte (1968-1974), Palais des Beaux-Arts, Paris, France

2017
Contemporary Istanbul, Gallery Eastwards Prospectus, Istanbul, Turkey
Paysages du XXIe siècle, que fabriquons-nous aujourd'hui ?, CAUE de Haute-Savoie, Annecy, Angoulême, Nantes, Angers, Lyon, Genève, France & Switzerland
Considérer le monde, Collection du Musée, Musée d'art moderne et contemporain, Saint Etienne, France
Everything we do is music, Drawing Room, London, UK
Salon France, MACBA, Buenos Aires, Argentine

2016
Observations sonores, Musée Gassendi, Dignes-les-Eaux, France
J'ai des doutes. Est-ce que vous en avez?, Galerie Claire Gastaud, Clermont Ferrand, France
La peinture à l'huile c'est bien difficile, Frac Languedoc Roussillon, Montpellier, France
Paper Tigers Collection & Co, Parcours hors les murs, Syndicat Potentiel, Strasbourg, France

2015
Experience N°9 Exhibition, Musée des Beaux Arts, Tours, France
Il était une fois, Palais de l'Archevêché, Arles, France
Un genre humain, Palais Jacques Coeur, Bourges, France
Tous les chemins mènent à Schengen, FRAC Lorraine, Metz, France
Terrain sensible, College Frederic et Irene Joliot-Curie, Vivonne, France
7ème Printemps de l'art contemporain, Tchibeke, Marseille, France
Game over, Galerie EC'ARTS, ESPE de Bretagne, Rennes, France

2014
Carte blanche à l'Artothèque, Musée des Beaux-Arts, Angers, France
Machines désirantes, Frac Basse-Normandie, Caen, France
Populaire #3, mois de la photo OFF 2014, 6B, St Denis, France
ALEA #17 & #18, WIP Villette, France

2013
Une spiritualité au féminin, Musée d'Art Sacré, Dijon, France
Histoires de géographie, Frac Bretagne, Rennes, France
Dinard, l'Amour Atomique, Festival de Dinard, Dinard, France
À distance, Plateforme d'art de Muret, France
Le jour d'avant, Domaine départemental de la Garenne Lemot, Gétigné-Clysson, France
EMOI & MOI, MAC/VAL, Vitry-sur-Seine, France
Honey, I Rearranged The Collection, Philippe Cohen Collection, Musée d'Art de Petah Tikva, Tel Aviv, Israel
COSAMENTALE, Le nouveau pittoresque, Maison Nationale des Artistes, Nogent sur Marne, France

2012
Once Upon a Time, video installation, Nuit Blanche, Toronto City Hall, Toronto, Canada
Vivement demain, nouvel accrochage de la collection du Mac/Val, Vitry-sur-Seine, France
La Plasticité du Langage, Fondation Hyppocrène, Paris, France
Songeries végétales, Domaine de Chaumont-sur-Loire, France
Contre Nature/Les fictions d'un promeneur d'aujourd'hui, Musée départemental, Beauvais, France
Sunset, Frac Poitou Charente, Site de Linazay, France
Biennale d'art contemporain Chemin-d'Art, Halle aux Bleds, St Flour, France
Bêtes Off, La Conciergerie, Paris, France
Carte Blanche à Tania Mouraud, Théâtre, Auxerre, France
Tracts!, Sans niveau ni mètre, Cabinet du livre d'artiste, Rennes, France
Portraits/paysages : la transformation des genres, Musée des Beaux-Arts de Nantes, France
Formes Brèves, FRAC Lorraine, France

2011
Elle était une fois, Eglise des Cordeliers, Gourdon, France
Architectures/Dessins/Utopies, MNAC, Bucarest, Roumania
Plug-in II, Musée de l'Ile d'Oléron, St Pierre d'Oléron, France
Black Should Bleed To Edge, Ecole Régionale des Beaux Arts, Rouen, France
Si loin, si proche, FRAC Bretagne, L'imagerie, Lannion, France
Cherries On The Boat, Fondation Hippocrène, Paris, France
Le moins du monde, Frac Lorraine, Metz, France
Decor et installation, Galerie des Gobelins, Paris, Galerie nationale de la tapisserie, Beauvais, France

2010
Paysage 2 : imminence de la catastrophe, Espace Croix-Baragnon, Toulouse, France
A l'ombre d'un doute, FRAC Lorraine, Metz, France
La mémoire et l'oubli, Collège Maxime Deyts, Bailleul, France
En mai, fais ce qu'il te plaît !, MuséeBourdelle, Paris, France
Les promesses du passé, 1950-2010 : Une histoire discontinue de l'art dans l'ex-Europe de l'Est, Centre Georges Pompidou, Paris, France
Border Zones: New art across cultures, Museum of Anthropology at the University of British Columbia, Vancouver, Canada
elles@centrepompidou, Centre Georges Pompidou, Paris, France
Paysage-Video, Dialogue avec les collections #2, Musée d'Art de Toulon, France
Vénus changée en document, Les Abattoirs, Toulouse, France
First Ural Industrial Biennale of contemporary arts 2010, Special projects, National Center for Contemporary Arts, Ekaterinburg, Russia

2009
Universal Code : Art and Cosmology in the Information Age, The Power Plant, Toronto, Canada
elles@centrepompidou : artistes femmes dans les collections du Musée National d'Art Moderne, Centre Georges Pompidou, Paris, France
Blind chance and possible futures, Nieuwe Vide Artspace, Haarlem, The Netherlands
Paysage-video : Dialogue avec les collections #2, Musée d'art de Toulon, France
Ce que j'ai sous les yeux, Musée d'Art et d'Histoire, Saint-Denis, France
Constellation, Itinerary: Les chemins de traverse de la colline, FRAC Lorraine/ Centre Pompidou Metz, France
30 millions d'amis, ERBA, Rouen, France

2008
Regarde de tous tes yeux, L'art contemporain de Georges Perec, Musée des Beaux-Arts de Nantes ; Musée des Beaux Arts de Dole, France
Stratégies de l'histoire / Stratégies de l'art, 5th Gyumri Biennial for contemporary arts, Académie des Beaux-Arts de Gyumri, Armenia
AES, Wang Du / TaniaMouraud, "Res Politica", Collège du Girbet, Saverdun, France
Opera, an artists film selection, Tate Britain, London, UK
Oeuvres en papier, Galerie Dominique Fiat, Paris, France
Performing the City, Actions et performances artistiques dans l'espace public 1960-1980, Galerie Colbert, Paris, France

2007
Art Protects, Galerie Yvon Lambert, Paris, France
Sublime Objects, collections sans frontières VI, MNAC, Bucarest, Romania
!REVOLUTION?, Mücsarnok Kunsthalle, Budapest, Hungary
Periskop, La Passerelle, Brest, France
16 ans !, CAC Le Quartier, Quimper, France
Grande Image, Projet / Projection #1, ESBA, Le Mans, France

2006
Videogramma, Centre d'Arts plastiques, Saint Fons, France
Verdunkelung/Darkening, Kunsthaus, Stuttgart, Germany
La Force de l'Art 01, Grand Palais, Paris, France
Permanent collection, Musée d'Art Moderne de la Ville de Paris, France
Collection Pierre Huber, Le Magasin, Grenoble, France
Le génie des Jardins, La Galerie, Paris, France
!REVOLUTION?, Centre d'Art La Passerelle, Brest, France
D'étonnants détours, FRAC Picardie, Amiens, France
Bon baisers de Lille, Tripostal, Lille, France

2005
Marie-Madeleine contemporaine, Hospice Comtesse, Lille, France
La photographie à l'épreuve, Musée d'Art Moderne, Saint Etienne, France
Best of, Galerie Dominique Fiat, Paris, France
Doute et Hypothèse, Galerie Aponia, Villiers sur Marne, France
Chassez le naturel..., Château de Chambord, France
Ah Dieu que la guerre est jolie!, FRAC Basse-Normandie, Caen, France
Le chant rythmique de l'esprit, Espace de l'Art Concret, Mouans-Sartoux, France
Wonder women, FRAC Lorraine, Metz, France
Le corps dans l'art contemporain, Théâtre de Privas, France
Climats, cyclothymie des paysages, Centre d'Art Contemporain de Vassivière, France
Dessins d'artistes, l'école IUFM, Paris, France
Collection Vicky Remy, Musée d'art moderne, St Etienne, France
Paramour, Résonnance, Biennale d'art contemporain, Lyon, France
Itinéraires art contemporain, Chamberry, France
Forever, Passage de Retz, Paris, France

2004
Art grandeur nature, Biennale d'art contemporain en Seine Saint Denis, La Courneuve, France
Marie-Madeleine contemporaine, Musée des Arts de Toulon, France
L'intime, le collectionneur derrière la porte, La maison rouge, Paris, France
Remix, MAMVP sort de ses murs, Sté d'encouragement pour l'Industrie nationale, Paris, France
Populaire populaire, Maison Folie Wazemmes, Lille, France
Climats, cyclothymie des paysages, Centre d'Art Contemporain de Vassivière, France
Le corps dans l'Art Contemporain, Institut d'Art contemporain de Villeurbanne, France
D'une image qui ne serait pas du semblant – La photographie écrite 1950-2005, Passage de Retz, Paris, France

2003
Feed back, Le Parvis, Centre d'art Contemporain, Ibos, France
Qui a peur du rouge, du jaune et du bleu?, Centre d'art de l'Yonne, Auxerre, France
Fins des histoires, Bibliothèque Georges Brassens, Chambéry, France
Tous les animaux du monde, ENSBA, Tours, France
Videorium 01, Les Abattoirs, Toulouse, France
Sightseeing, video cube, FIAC, Paris, France
Arts de l'Islam et abstractions géométriques, Espace de l'art concret, Mouans, France

2002
Les années 70 : l'art en cause, Musée d'art contemporain, CAPC, Bordeaux, France
Sans commune mesure, Musée d'art moderne Lille Métropole, Villeneuve d'Ascq, France
Digression à la frontière : exposition d'oeuvres du FRAC Lorraine, Stadtgalerie, Sarrebrück, Germany
En Petitland, Espace culturel François Mitterand, Perigueux, France
Signatures de femmes, Salon des tapisseries à l'hôtel de ville, Paris, France
Today for ever, soirée Petitland, Musée de l'objet, Blois, France
Whitstable Biennale, Whitstable, Canterbury, UK
What would Andy Warhol do?, Long Beach Art Galleries, Long Beach, CA, USA
Imag'in & Out, Cave au Poete, Bar, Roubaix, France
En échanges, Frac Basse-Normandie, Caen, France

2001
Ouragan, Le Batofar, Paris, France
Pétales, Salle des fêtes, Vallery, France
Divola, Hendler, Kauffman, Mouraud, Patricia Faure Gallery, Santa Monica, USA

2000
Voyager à la verticale, Maison de la Villette-Parc de la Villette, Paris, France
En long et en travers, Galerie 4, Montpellier, France
L'art dans le vent, Château de Chamarande, France

1999
Espace, modes d'emploi, Centre d'art La Passerelle, Brest, France
Balade en Sol Mineur, Musée Pierre-André Benoit, Alès, France
Actes et société, Rennes 1999, Galerie du Cloître, ESBA, Rennes, France
Print party Côte Ouest, Musée d'art contemporain, Lyon, France

1998
Tania Mouraud et Niek Van de Steeg, Théâtre des Arts, Cergy-Pontoise, France

1997
Amours, Fondation Cartier pour l'art contemporain, Paris, France
Sous le manteau, Galerie Thaddaeus Ropac, Paris, France
XIème bourse d'art monumental, Credac, Ivry, France
Vraiment : féminisme et art, Le Magasin, Centre d'art de Grenoble, France
Petite fiction les pieds dans l'eau, FRAC Languedoc-Roussillon, Espace André Malraux, Galerie des Hospices, Canet en Roussillon, France
Collection Camille : signatures de femmes, Musée départemental, Epinal, France
From One Point To Another, Atelier Soardi, Nice, France
Flash, The Power Plant, Toronto, Canada
Cinq ans d'acquisition, FRAC Alsace, Strasbourg, France
Histoires de Blanc et Noir, Galerie Nationale de Prague, Palais Veletrzni, Prague, Czech Republic
Histoires de Blanc et Noir, Mucsarnok, Budapest, Hungria
Teen Tonic, FRAC Poitou-Charentes, Angoulème, France
Crossroads, City Museum, Art Gallery, Stoke on Trent, UK
World Signs, Tania Mouraud, The Herbert Read Gallery, Canterbury, Kent, UK

1996
Walk on the Soho Side, New York, USA
Wall Drawings 96, The Drawing Center, New York, USA
Histoires de Blanc et Noir, Musée de Grenoble, France
Crossroad, Centre d'Art Contemporain, Bruxelles, Belgium
Crossroad, Frac Basse-Normandie, Caen, France
Histoires de Blanc et Noir, Stiftung für, Konkrete Kunst, Reutlingen, Germany
Oeuvres photographiques de la collection du FRAC Poitou-Charentes, Espace Ecureuil, Niort, France
Monument et modernité, Espace Electra, Paris, France
Love Gasoline, Mercer Union, Toronto, Canada
Actions Urbaines, FRAC Lorraine, Metz, France
L'art du Plastique, ENSBA, Paris, France
Fragments d'un paysage amoureux, Caisse des Dépôts et Consignations, Paris, France
Collections/collection, Musée d'art moderne de St Etienne, France
Stiftungfür, Konkrete Kunst, Reutlingen, Germany

1995
Femininmasculin, le sexe dans l'art, Centre Georges Pompidou, Paris, France
Passions Privées, ARC2, Musée d'Art Moderne de la ville de Paris, France
Feux terrestres, Centre d'art contemporain, Sète, France
Territoires occupés, Kunst Konversion, Zweibrücken, Germany
Fragments d'un paysage amoureux, Musée des Arts d'Afrique et d'Océanie, Paris, France
Crossroad, Kent Institute of Art and Design, Canterbury, UK
Beeld in Zicht, Museum für moderne Kunst, Arnhem, The Netherlands
Avant-garde walk in Venezia, Venise, Italy
Collection, fin XXème, FRAC Poitou-Charentes, Musée Sainte-Croix, Poitiers, France
Acquisitions récentes, FRAC Bretagne, Chateaugiron, France
chez l'un, L'AUTRE, Galerie Anton Weller, Paris, France

1994
Informations Dienst, Grazer Kunstverein, Graz, Austria
Informations Dienst, Goethe Institute, New York, USA
L'appartement de Ghislain-Mollet Vieville, MAMCO, Geneva, Switzerland
Logo Non Logo, Morgan, Robert C. and Pierre Restany, Thread Waxing Space, New York, USA
Chez l'un chez l'autre, Anton Weller, Paris, France
Europe rediscovered, M/F Kronborg, Copenhague, Danemark
La ville: intimité et froideur, Galerie des Archives, Paris, France
Die Zweite Wirklichkeit, Wihemspalais, Stuttgart, Germany
Le saut dans le vide, Maison Centrale des artistes, Moscou, Russia
Nouvel accrochage des collections contemporaines, Centre Georges Pompidou, Paris, France
Les Assises du Métafort, Aubervilliers, France

1993
...Just to name a few, Information Dienst, Galerie Barbara Weiss, Berlin, Germany
Information Dienst, Galerie Marc Jancou, Zurich, Switzerland
La Donation Vicky Remy I et II, les limites de l'art, Musée d'Art Moderne, St Etienne, France
Radical chic, Meta 4, Künstlerhaus, Stuttgart, Germany
La rigueur et la rupture, Musée d'Art Moderne, St Etienne, France
Infinito Silenzio, FRAC Alsace, Altkirch, France
Signatures de femmes, Association Camille, Eglise Saint Jacques, Lisieux, France
Public and Private, Edimbourg, Scotland
Project Unité, Firminy, France

1992
Information Dienst, Kunstlerhaus, Stuttgart, Germany
Génériques, le visuel et l'écrit, Hôtel des Arts, Paris, France
Rendez-vous manqués, Galerie Gabrielle Maubrie, Paris, France
Nouvelles acquisitions, Collection Caisse des Dépôts et Consignations, Paris, France
30 11, Galerie des Archives, Paris, France
Selected Passages, Galerie Jousse-Seguin, Paris, France
Collection collectionneurs, Portraits d'une capitale, Mois de la Photo, Musée Carnavalet, Paris, France

1991
La Photographie dans les collections de la Maison de la Culture d'Amiens, Amiens, France
Diversité photographiques, Galerie 1900-2000, Paris, France
Art Lux, la Lumière de l'Art, A.B Galeries, Paris, France

1990
Art & Pub, MNAM, Centre Georges Pompidou, Paris, France
Art conceptuel / Formes conceptuelles, Galerie 1900-2000, Paris, France
Frac Corse, La Citerne, La Citadelle, Corte, France
Rendez-vous manqués 2, Galerie Gabrielle Maubrie, Paris, France
Fonds National d'Art Contemporain, Acquisitions 1989, Fondation Nationale des Arts Graphiques et Plastiques, Paris, France
Towards the lens, Art Cologne, Galerie 1900-2000, Paris, France

1989
Fictions, Aéroport international de Montréal Mirabel, Montréal, Canada
Il n'y a pas d'«art français», Une exposition dans une revue, LeMagasin, Centre National d'Art Contemporain de Grenoble, France
Bientôt 3 ans, Galerie Gabrielle Maubrie, Paris, France
Identités abstraites et figuratives de la fondation Camille, Aire libre, Agora d'Evry, France
Coups d'envois ou l'art à la lettre, Musée de la Poste, Paris, France
La Photo à la rescousse de l'art, CCI-Sarev, Centre culturel, Aups, France
11ème Foire d'Art actuel, Palais X du parc des expositions, Heysel, Bruxelles, Belgium

1988
La Photo à la rescousse de l'art, Maison du Parc du Lubéron, Apt, France
Figuratives, Fondation Camille, Espace Lucernaire, Centre d'Arts Plastiques, Paris, France
Jeune Sculpture 88, Port d'Austerlitz, Paris, France

1987
Minimal Art - Art Conceptuel, Galerie Christian Cheneau, Paris, France
Perspectives cavalières, ERSEP Tourcoing, France

1986
Présence 86, Trianon, Bagatelle, Paris, France

1984
Traces, empreintes, Musée de Bar-le-Duc, France
Hommage à Pierre Loti, Musée Bonnat, Bayonne, France

1983
Arc 2 : 1973/1983, Musée d'Art Moderne de la Ville de Paris, France
Des Pieds, La remise du Parc, Samia Saouma, Paris, France
Internationaler Kunstmarkt, Galerie Wilde, Cologne, Germany

1982
Une autre photographie, Maison des Arts André Malraux, Créteil, France
Textographie(s), Centre Culturel, Plessis Robinson, France
Traces d'elles, Maison de la Culture, Aulnay sous Bois, France

1981
Typish Frau, Galerie Philomène Magers, Bonner Kunstverein, Bonn, Germany
Alain Fleischer, Tania Mouraud, Bernard-Xavier Veilhan, Studio 6 6 6, Paris, France
Images Fabriquées, Galerie Viviane Esders, Paris, France

1980
City Performance n°2, ELAC, Centre d'échanges Perrache, Lyon, France
Paysage sonore urbain, Fondation Nationale des Arts Graphiques et Plastiques, Paris, France
Mouvement/Corps, Galerie Viviane Esders, Paris, France

1979
Artitudes, Galerie d'Art Contemporain des Musées de Nice, France
Testuale, Comune di Milano, Italy
La Praticca Politica, Galleria Civica, Modena, Italy
Words, Palazzo Ducale, Genoa, Italy / Bochum Museum, Germany

1978
Focus, Centre culturel du Marais, Paris, France
Art words & Book words, Laica, Californie, USA / Musée d'Art Moderne, Melbourne, Australia

1977
Trans 2 (Jon Gibson, Kuntzel, Mouraud), Galerie Ghislain Mollet-Viéville, Paris, France
Identités: Identifications, Palais des Beaux-Arts, Bruxelles, Belgium
03 23 03, The National gallery of Canada, Ottawa, Canada
Rencontres internationales, Caldas Da Rainha, Portugal
Mailart, G.J. de Rook, Utrecht, The Netherlands

1976
Identités : Identifications, CAPC Bordeaux, France
Minimal et Conceptuel, Galerie Ghislain Mollet-Viéville, Paris, France
Trans 1, Théâtre Campagne Première, Paris, France
Féminine, UNESCO, Paris, France
Ambiente / Arte, Venice Biennale, Italy

1975
L'Art en position critique, Pratique/Théorie, Centro de Arte y Communication, Buenos Aires, Argentina
Multiples, Espace Arts Plastiques de la Ville de Paris, France

1974
La Foire de l'Estampe, du Multiple et de l'objet, Galerie du Centre municipal de la Ville de Paris, France

1972
60/72, 12 ans d'art Contemporain en France, Grand Palais, Paris, France
Grandes Femmes Petits Formats, Galerie Iris Clert-Christofle, Paris, France

1971
Peintures et Objets, MNAM/Musée Galliera, Paris, France
VIIème Biennale de Paris, Parc Floral, Paris, France
Pane, Chryssa, Mouraud, Galerie LP 220, Turin, Italy
Eurodomus, Turin, Milan, Italy

1970
Art Concept from Europe, Galerie Bonino, New-York, USA
Qu'est-ce que l'art pour un homme?, Festival d'art contemporain, Japan Art Society, Tokyo, Japan
Donner à voir, Biennale de Paris Pavillon Baltard, Paris, France

Solo Shows Catalogs and Monographs

2019
Nicolas Couturieux, Mathias Barthel, Cécile Renoult, Tania Mouraud, Ecriture(s), Le Hangar 107, Rouen, France

2018
Perrine Le Querrec, Tania Mouraud, Everything must have an ending except my love for you, Tauves, France

2017
Tania Mouraud, Who's the enemy ?, La Mouche, lieu d'art contemporain, Béziers, France

2016
Elodie Stroecken, OTNOT, Eastwards Prospectus, Bucharest, Romania
TANIA MOURAUD, Eastwards Prospectus, Bucharest, Romania
Everyday ogres, Visual Arts Centre - The University of Texas at Austin, USA

2015
Hélène Guenin et Elodie Stroecken, Tania Mouraud de A à…, ed. Centre Pompidou Metz, Metz, France

2014
Bastien Gallet, Ad Nauseam, Mac/Val, Vitry-sur-Seine, France
Martine Dancer, Alexandre Castant, Exhausted Laughters, Musée d'Art Moderne de Saint-Etienne Métropole, France

2010
Catherine Grenier, At the Core, ESBA, Montpellier, France
Régis Durand, Tania Mouraud photographe, Editions rue Visconti, Paris, France

2009
Blandine Chavanne, Christophe Domino et Alice Fleury, Ad Infinitum, Musée des Beaux Arts de Nantes, ed. Fages, Nantes, France

2006
Peter Frank, Pierre Petit, Tania Mouraud : La Fabrique, CSUF Grand Central Art Center, Santa Ana, Los Angeles, California, USA

2004
Jacinto Lageira, Tania Mouraud : This is it, Centre d'Arts Plastiques de Saint Fons, France
Arnauld Pierre, Tania Mouraud, Flammarion, collection : La création contemporaine, co-édition CNAP, Paris, France

2003
Yvette Le Gall, Sous le puits de lumière, Tania Mouraud : Décorations, Rennes, France

2001
Arnaud Pierre, Impressions, Centre d'art Le Parvis, Ibos, France

2000
Mary-Kay Lombino, A collection: Source of a Text, Museum CSULB Long Beach, Los Angeles, USA

1999
Tania Mouraud, Ann Philbin, Anne Tronche, Tania Mouraud: Wall Painting, UCLA Hammer Museum of Art and Cultural Center, Los Angeles, USA

1996
Dominique Abensour and Robert Fleck, Tania Mouraud, CAC Le Quartier, Quimper, France

1994
Mirjam Weston and Michel Pastoureau, De la décoration à la décoration, Gemeente Museum Arnhem, The Netherland

1992
Louise Dompierre, interview with Ian Wallace, Tania Mouraud, The Power Plant, Toronto, Canada

1989
Chantal Cusin-Berche, Loïc Malle, Jérôme Sans, Tania Mouraud, CAC Pablo Neruda, Corbeil-Essonnes, France

1983
Jean-François Chevrier, Vitrines, Maison du Temps libre, Marne la Vallée, France

1973
Tania Mouraud, Mouraud : Focale ou la fonction de l'art, A.R.C. 2, Musée d'art moderne de la ville de Paris, France

1971
Mouraud, Galleria LP 220, Turino, Italy

1970
Tomaso Trini, Tania Mouraud : We used to know, Centro Apollinaire, Milan, Italy
Pierre Restany, MOURAUD: One more night, Galerie Rive Droite, Paris, France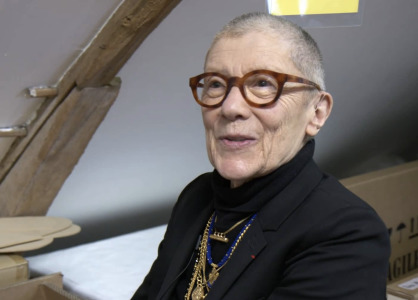 Tania Mouraud
May 27, 2021