Roland Quetsch
(Fighting the dark evil Lords)
February 17 - March 19, 2022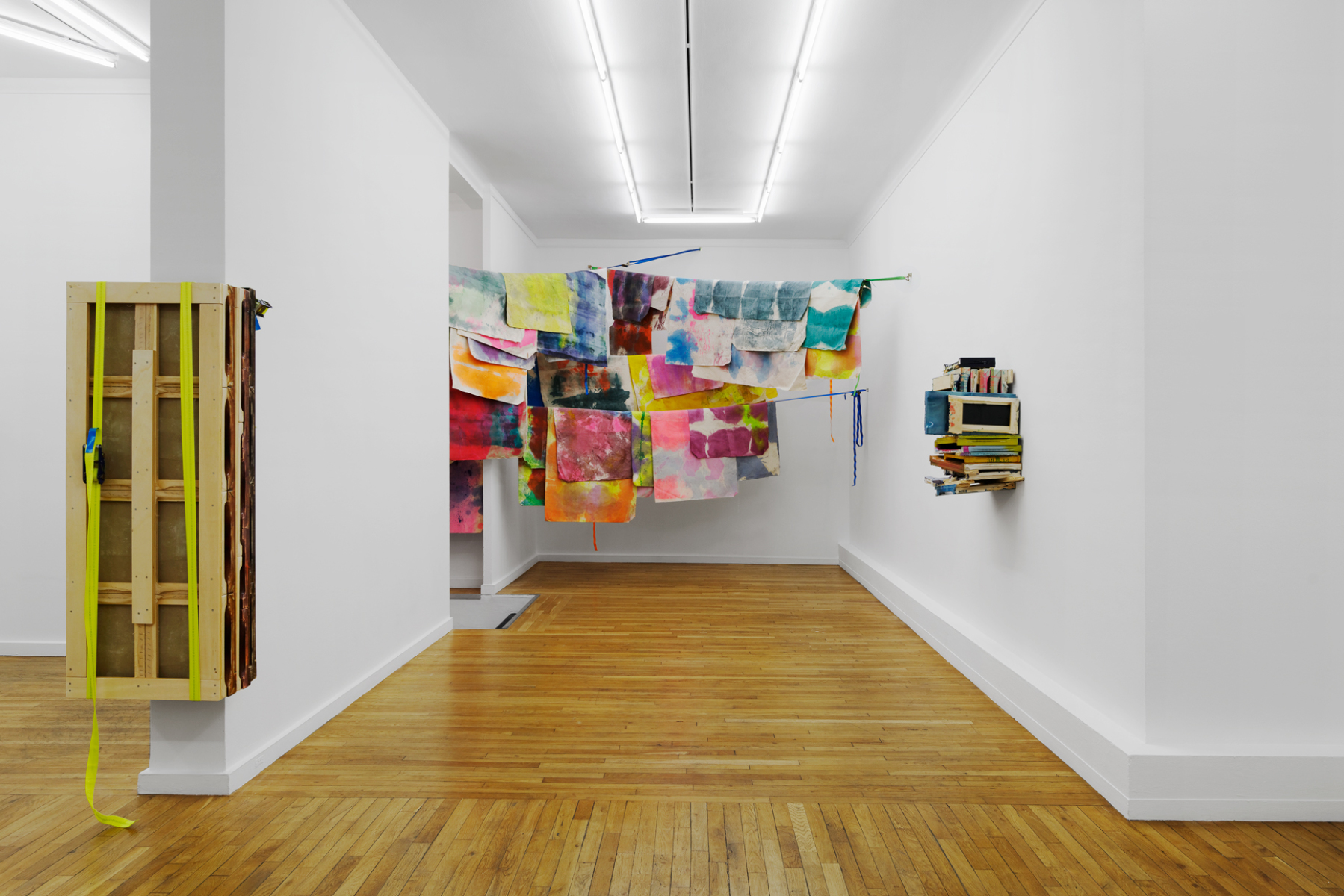 Roland Quetsch
(Fighting the dark evil Lords)
February 17 - March 19, 2022
---
Coming back to Paris for Roland Quetsch means taking a break and enjoying rethinking a way of hanging art. And since the pandemic, there have been plenty of breaks! But not for his practice, which continues to thrust forward his questions about painting. 

The exhibition (Fighting the dark evil Lords), could be a group show where all the artist's pseudonyms establish a new limit or maybe even no limit at all. We have known Roland Quetsch's work to be of exceptional size; large canvases, composed of what we could see as tiles: heavy, lacquered, where the material, the colour, the perfect work on the surface is demanded by the artist; a work on repetition, on variation, on gloss and the surface/object.
For his Paris exhibition, Roland Quetsch also demonstrates an ability to limit and challenge himself. This challenge begins with a return to painting, the colour that ran through his early work; refocusing on the things that after all really matter. Working on smaller formats offers him not only the challenge of the surface itself but also a disconnection that is desired and sometimes imposed. This is anexperiment that he approaches as a transition where painting becomes experimentation and is defined by the medium.
He has therefore worked on the new VQP series by considering new surfaces, reactivating old supports and materials. At no time can we speak of simplicity, for constraint is inherent in the creative process. So, of course, it can be seen as an exhibition in which the artist 'offers everything', because a glance over the past years of production has forged what Roland Quetsch wishes to develop in the years to come, or at least what he sees as an experimental transition of future work. 
The only thing left to do is to hang the works of this exhibition. Some works float in the gallery; others rest on the floor, and some are spread out like a clothes horse hung with colours. So yes, (Fighting the dark evil Lords) makes sense. Take your time and enjoy. Take your time in the reuse, and enjoy the complexity of the process. Returning to a simple creation allows him to escape a big production.
A claimed anti-branding.
Maëlle Ebelle, January 2022
Artist :
Roland Quetsch
---
Visitor Information
Ceysson & Bénétière
23 rue du Renard
75004 Paris
Gallery hours:
Tuesday - Saturday
11am - 7pm
T: + 33 1 42 77 08 22