---
Pugnaire & Raffini, L'onde, 2017
Florian Pugnaire & David Raffini talking about their sculpture L'onde, presented in accordance with FIAC Hors les murs, in Tuileries' Garden.
---
Tania Mouraud
From the end of the sixties, Tania Mouraud's work explores the relation between art and social connections through various medium such as painting, installation, photo, sound, video, performance, e...
---
Bernar Venet - Portrait
Bernar Venet is one of the few French artists to settle in the early 60's in United States of America, where he exhibited with artists such as Donald Judd, Joseph Kosuth, Sol LeWitt, Robert Smithso...
---
Bernar Venet - Tempelhof Airport
Bernar Venet, 1961-2021. 60 Years of Performance, Pictures and Sculptures is the largest and most extensive retrospective of the French artist worldwide to date. It encompasses his entire complex and wide-ranging work as a sculptor, painter, performance artist and radical conceptual artist. The exhibition brings together over 150 works that reflect the artist's uncompromising, almost obsessive approach to constantly reshaping his environment through art. The retrospective is the first in a series of exhibitions to be shown over the next two years in the spectacular 8,000m2 Hangars 2 and 3 of Berlin's former Tempelhof Airport.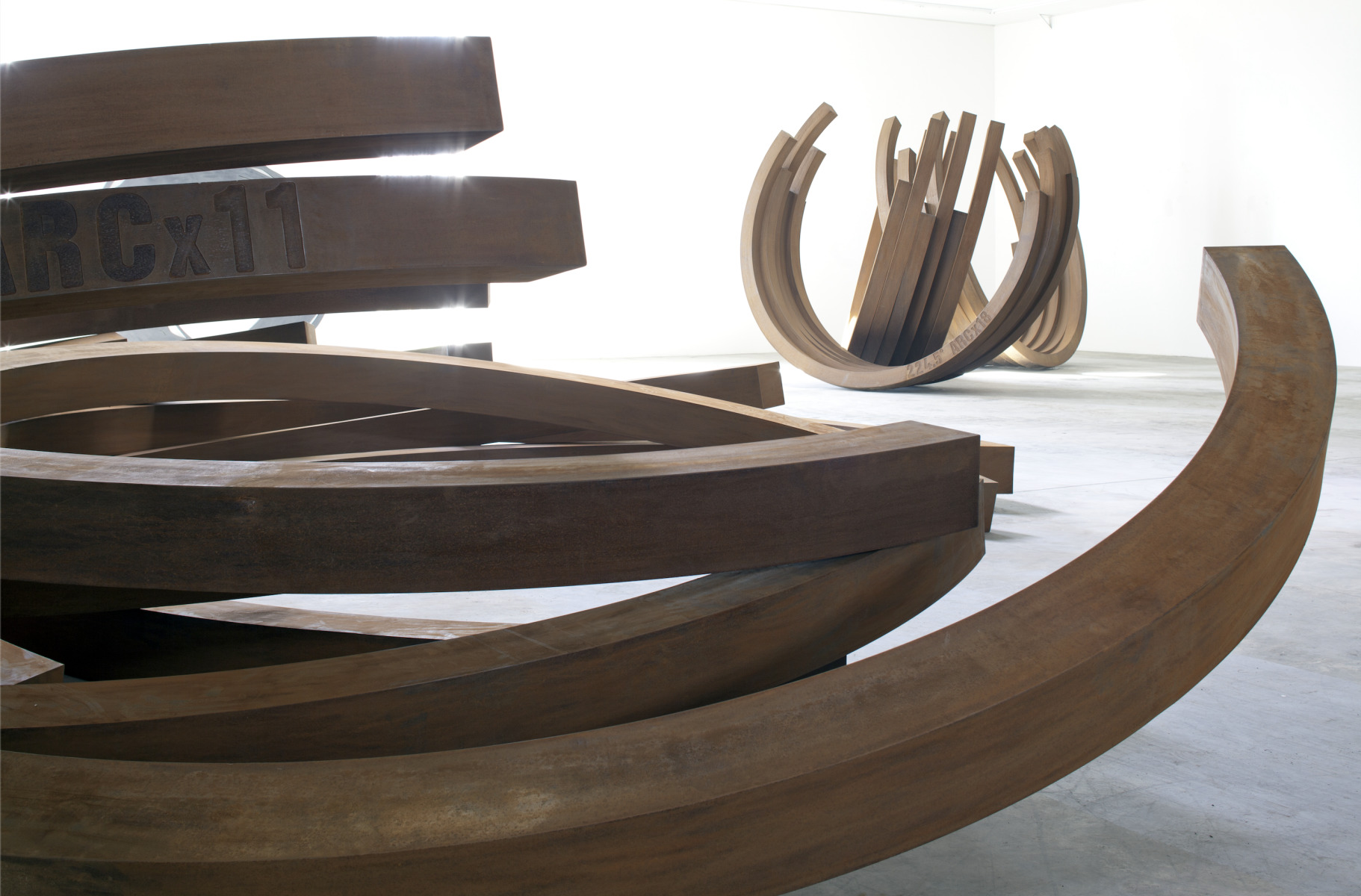 ---
Noël Dolla - Musée Matisse
The exhibition brings together thirteen works from Noël Dolla's latest Sniper series, created between 2020 and 2021 at the 109, a centre for contemporary art in Nice. In this new and vast studio, Dolla inaugurated a practice that allows him to work on very large formats, including canvases that are ten metres long.
His studio – a former slaughterhouse – is equipped with girders and block and tackle pulley systems that Dolla uses to be lifted in the air on a plastic stretcher. As he lies on it, he slides over the canvas installed on the ground, wrestling with the painting without touching nor seeing it.
A bottle of black acrylic in his hand, he first squeezes the paint onto the surface and traces a black line that structures the space of the composition. Sliding over the work a second time, he then applies different colours on the canvas, his body still uncomfortably hanging in the air and moved across the studio like a camera used for a tracking shot. His last move is a destructive one as he "fires" with the trivial weapon he has made for himself – an air pressure toilet plunger – on the patches of colored paint that burst through the white surface, bringing to mind the terrible image of a body hit by a bullet.
Appealing and terrifying « Flowers of evil » bloom all along the canvas. At first sight, they are charming but quickly take on a tragic aspect when one realises that they are all about war, death and torn shreds of flesh.
This series is redolent of Matisse's large mural decoration La Danse which he designed in a former garage converted into a studio Rue Désiré Niel in Nice. He worked to scale and, like him, Dolla, engages in a hand-to-hand combat with painting. In both cases, the artist negotiates very large formats and creates "through" his performative body, carrying out a perilous exercise like a tightrope walker suspended in the air.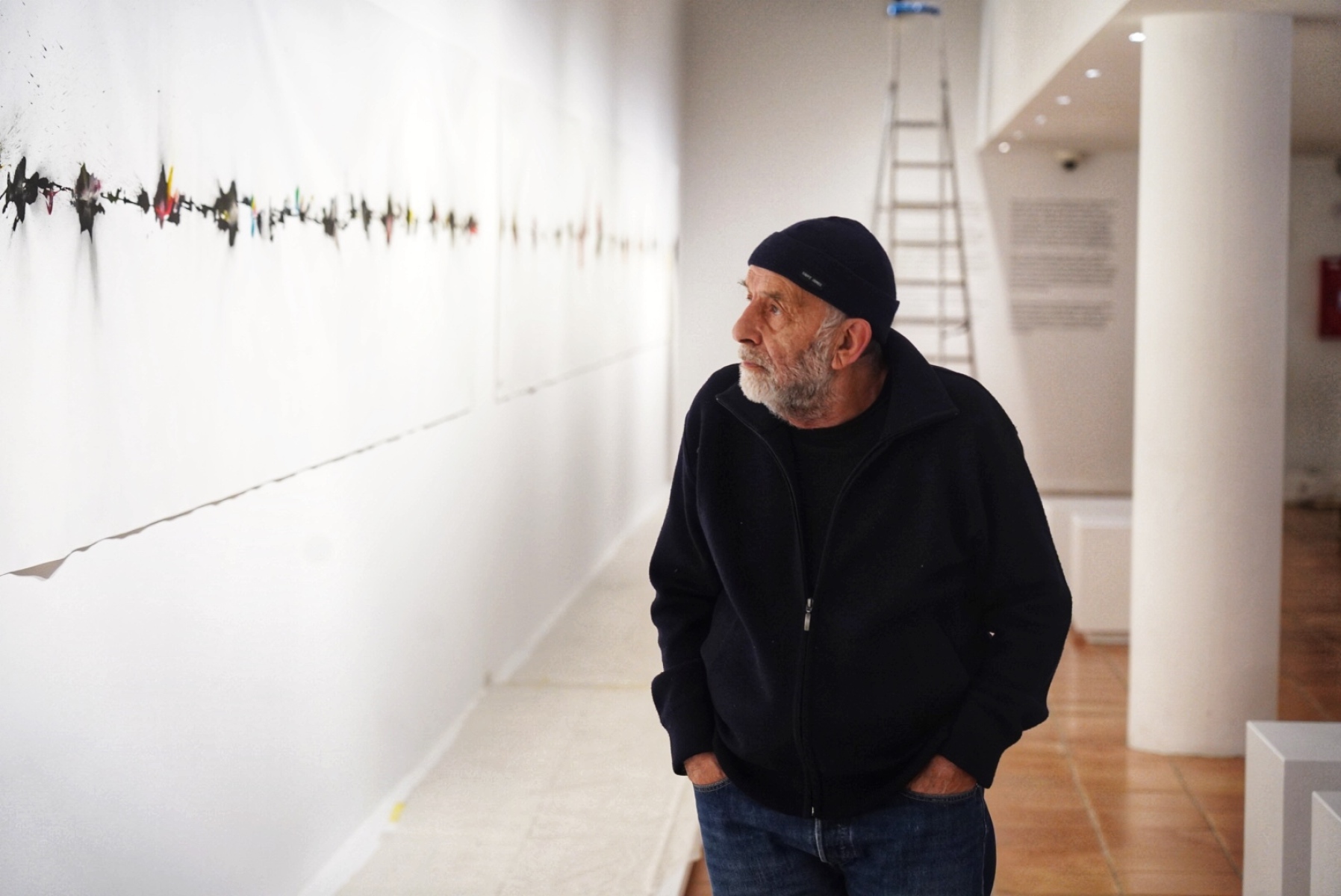 ---
Tania Mouraud at Domaine de Chaumont
The gallery is delighted to share the show De nature de Tania Mouraud, at the Domaine de Chaumont-sur-Loire until February 27th, 2022. The five series exhibited by Tania Mouraud bring us face to face with the fragile beauty of the world. Tania Mouraud's photographs examine the changes which are taking place in the relationship between mankind and nature. Her photographs, which are shaped like paintings, are also where points of view are questioned. Where are we looking from? What are we seeing? How do we position ourselves in relation to the natural world to which we belong?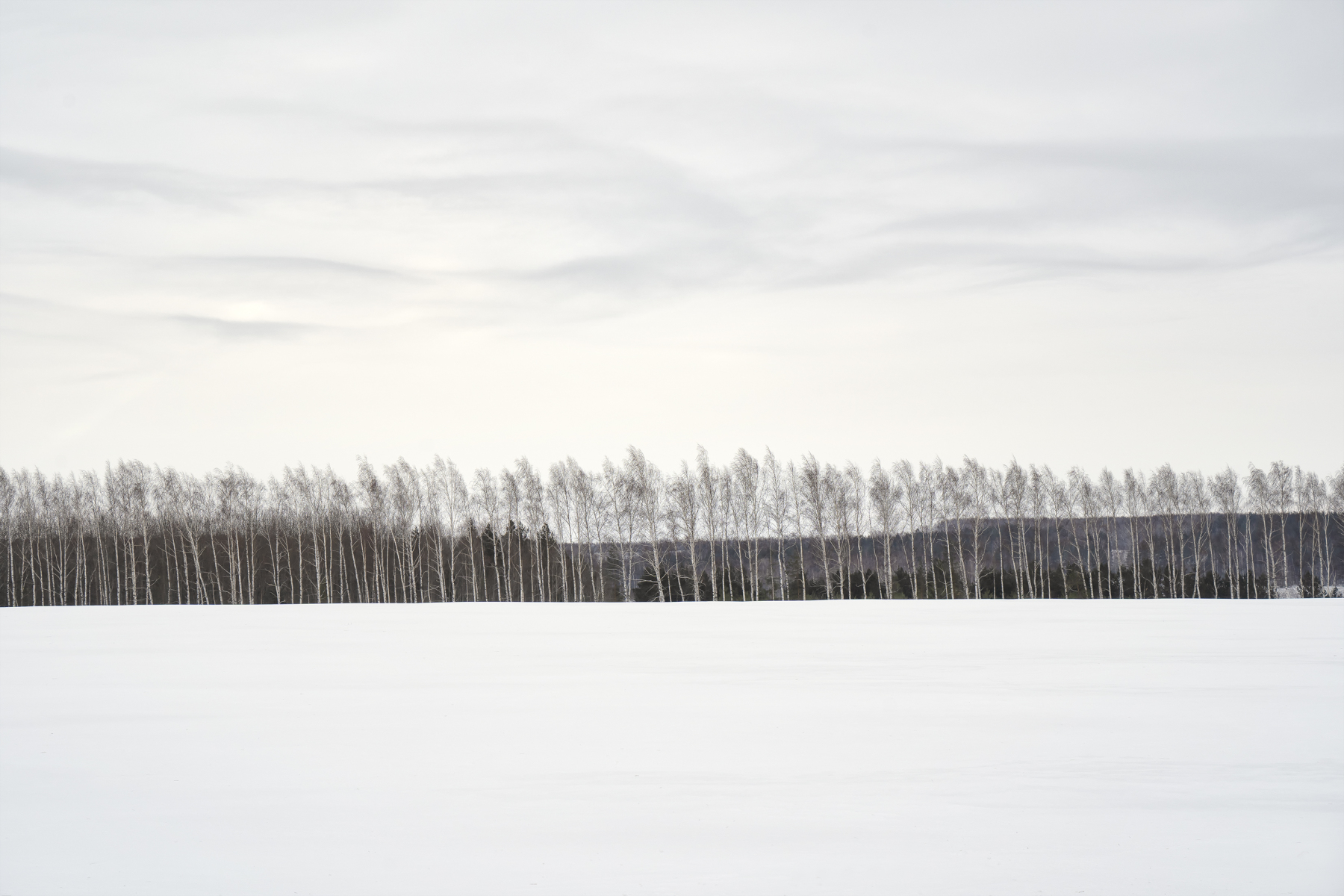 ---