Party Decorations - A solo show by Joe Fyfe
December 11, 2020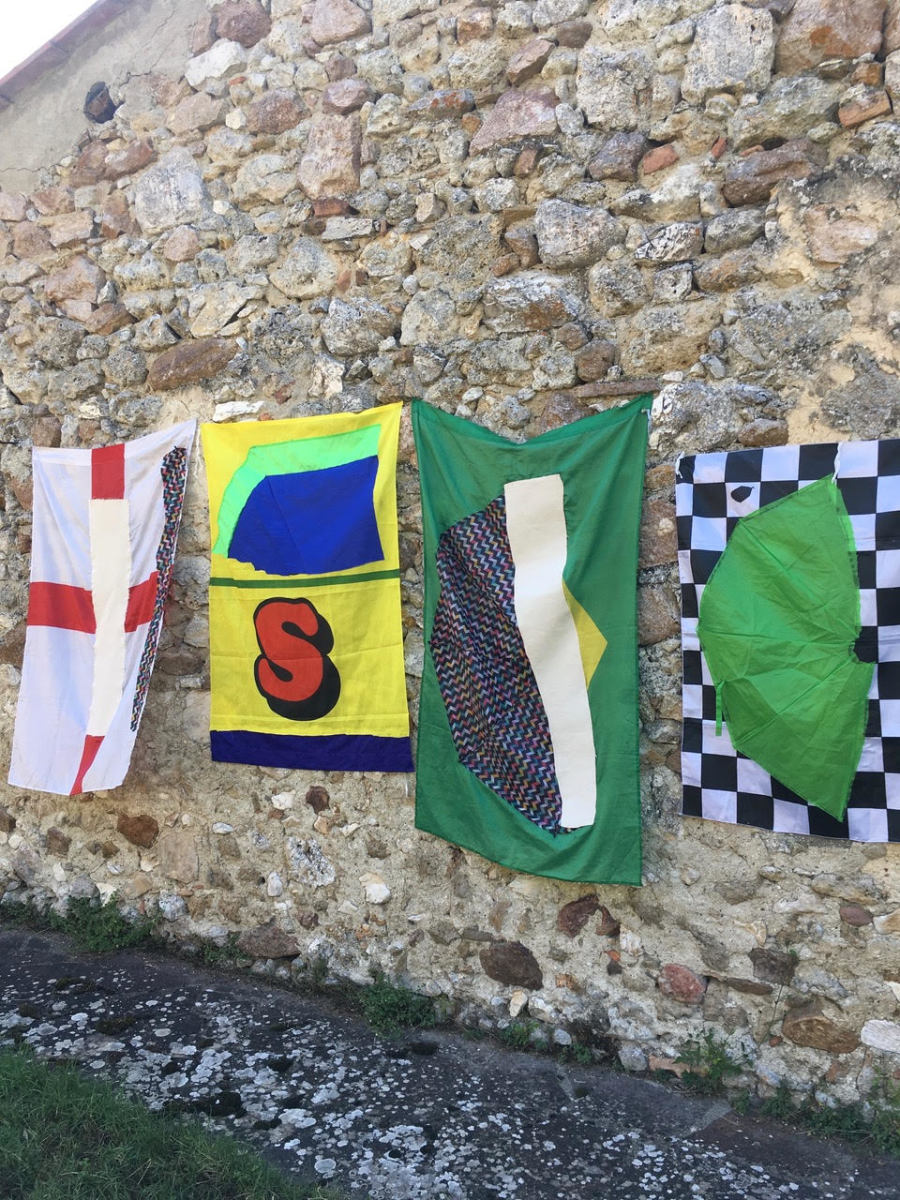 Party Decorations - A solo show by Joe Fyfe
December 11, 2020
---
From December 11th to 25th
Room 201, 14 Ton That Dam, D1, Ho Chi Minh City, Vietnam
Drags, Brags and Flags

Joe Fyfe
What are these things that make up this exhibition? What is their point? What I have learned is that the painting is a form, that its physical constituents, and how one goes about making a painting, the techniques, are very much what the painting is about. These decisions, are, in fact, crucial. They reveal the artist's thought, how they go about asking questions of the painting, its history, politics, even the behaviors of painters as they go about utilizing their techniques.
At one time, I had begun to look at the painting and wonder about it as a thing. Soon, or rather eventually, I began thinking of defining what the painting was as things that are painted, or more accurately, things that I liked how they were painted, like certain boats, fire hydrants, or doors that I would come across around New York City, where I lived. Eventually my concept of what the painting is moved toward thinking of colored but not painted things: cloth supports--flags, umbrellas, kites, banners--but my central notion remained: that there is a responsibility to address the limits of the painting as a form. This was where I could find imaginative freedom.
About five years ago I was in a show in Brussels that included the work of an artist I admired greatly, Claude Viallat, whose oeuvre had long utilized found painting supports and seemed to advocate for an art that was borderless and transient. His work was able to maintain itself within the realm of abstraction while mirroring political realities. In that exhibition, I showed a work that was pieced together from an upside-down Cambodian flag, a numeral from a found banner, and part of an umbrella with the insignia of a bank on it. Claude saw it and said, "I use umbrellas, too." I arranged for us to have 2-person show in Ste, Etienne, France, where we shared the theme of the umbrella. I spent the previous summer in Italy, where I made most of the work in the show in about a week after most of the summer I made work that I ultimately rejected. I decided to only use flags as supports, and use a part of an umbrella as a figure, with other additions, sometimes canvas. I liked the portability of them, but also working with flags, of all kinds, corporate, historical, functional, was a negation of their declarative properties. It wasn't just a formal exercise, more of a leveling. Like Warhol's "Mao" paintings, where he treated the widespread visage of that dictator with the same attitude that he treated a portrait of Liza Minelli. It was about lessening authority, think of the anarchist post-Impressionist painter Camille Pissarro, "[…] our modern philosophy is absolutely social, antiauthoritarian and anti-mystical." But the work, I hope, is visual, too, that is, you don't just consume them, they are somewhat contemplative, they will hold up over sustained scrutiny, still interesting to look at.