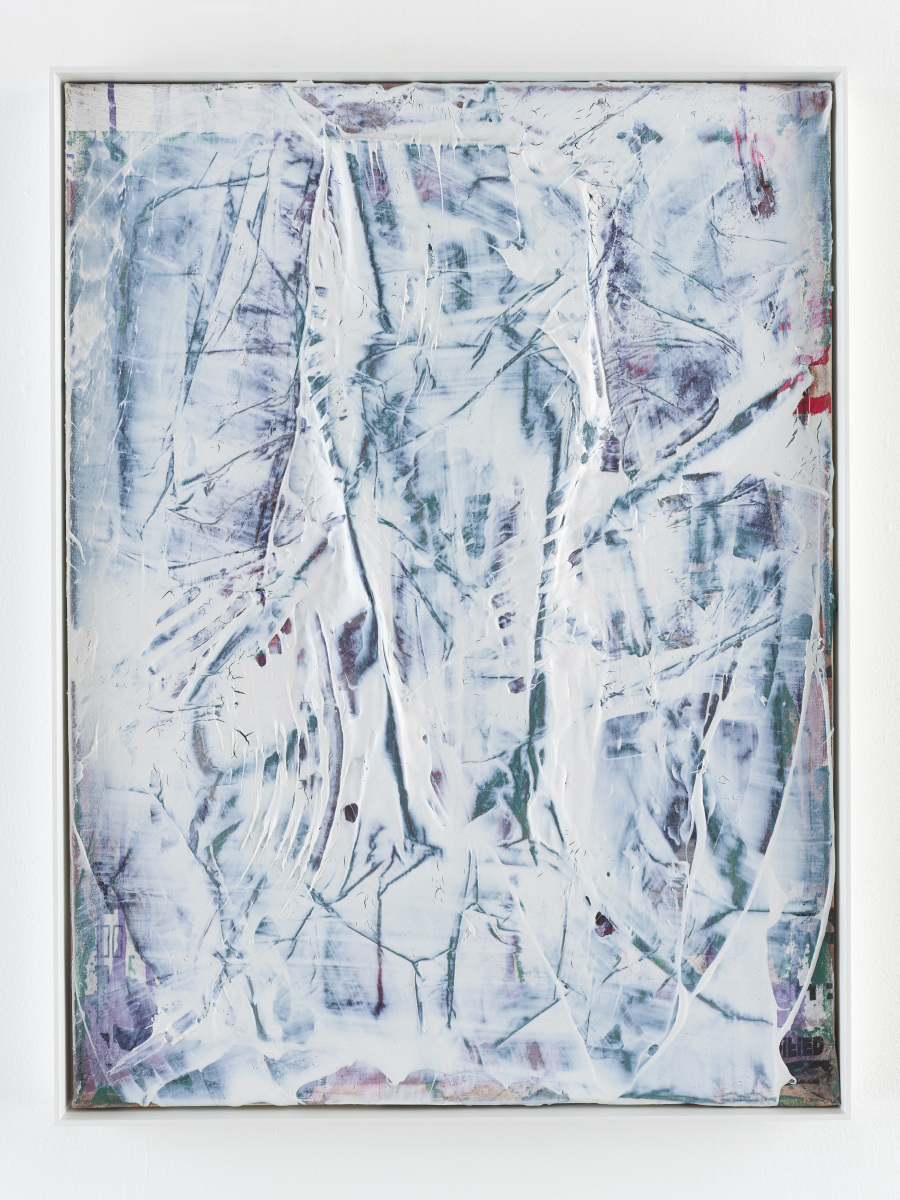 Image Five Hundred Ninety Five
, 2021
Acrylique, huile, papier, plastique et pigment sur toile
60.96 x 45.72cm
24.00 x 18.00 in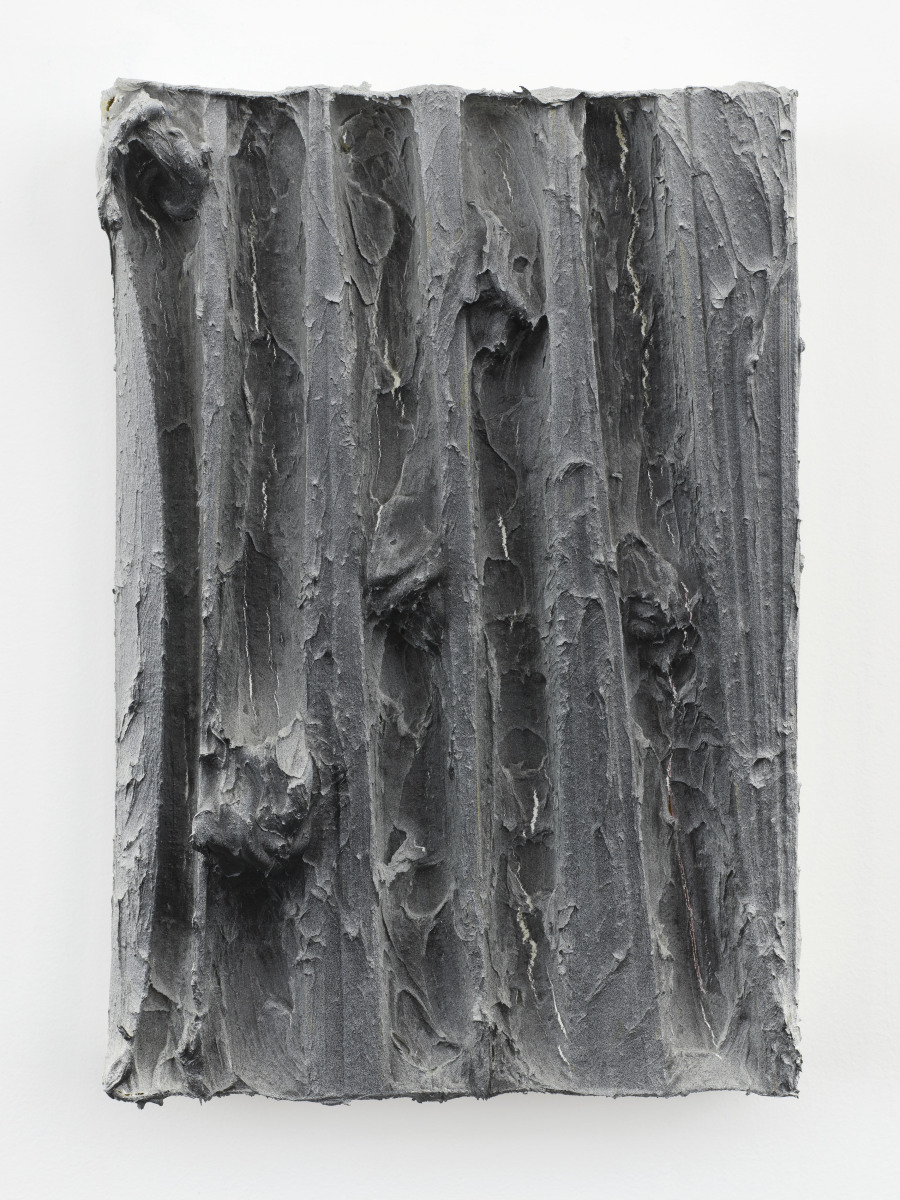 Image Five Hundred Ninety Six
, 2021
Huile, cire, argile et acrylique sur cèdre, lin et contreplaqué
40.64 x 27.94cm
16.00 x 11.00 in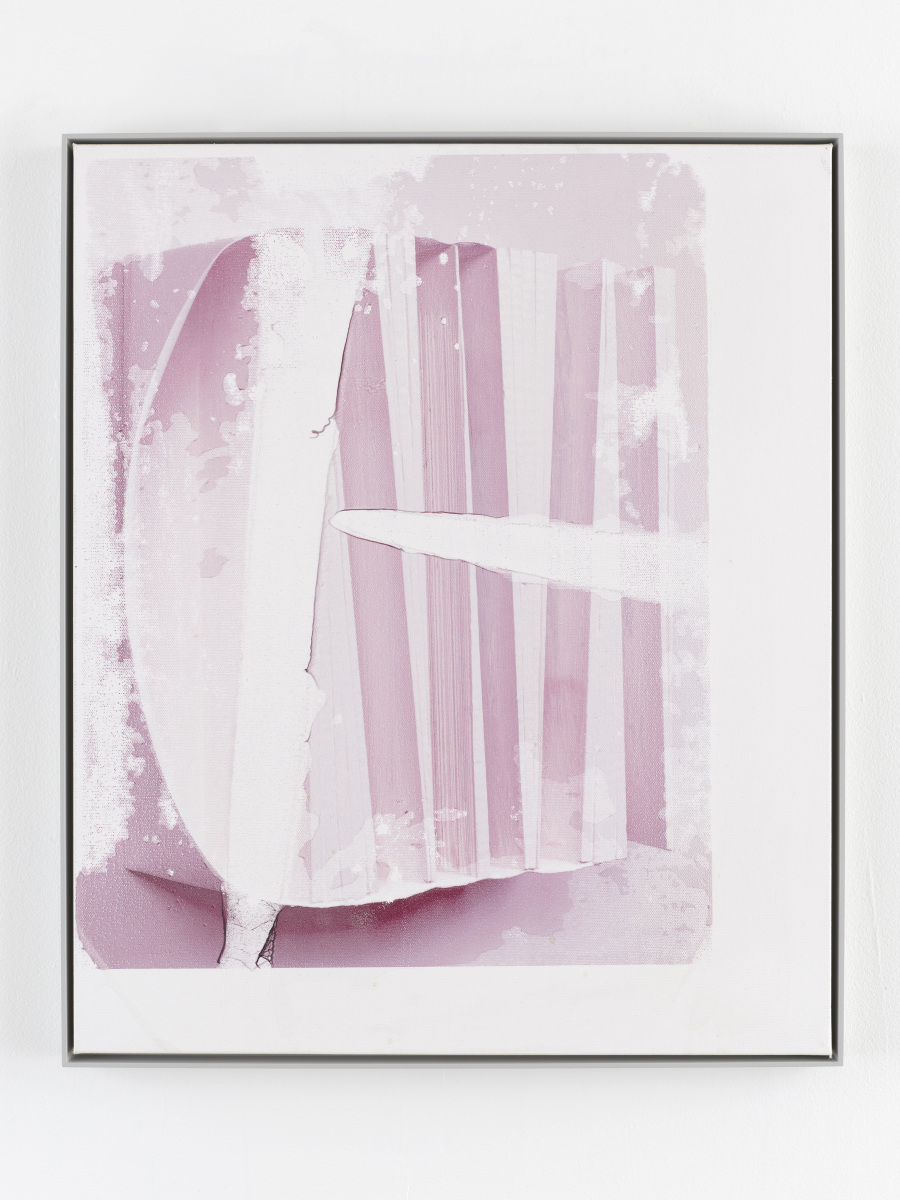 Image Six Hundred
, 2021
Acrylique et pigment sur lin
60.96 x 50.8cm
24.00 x 20.00 in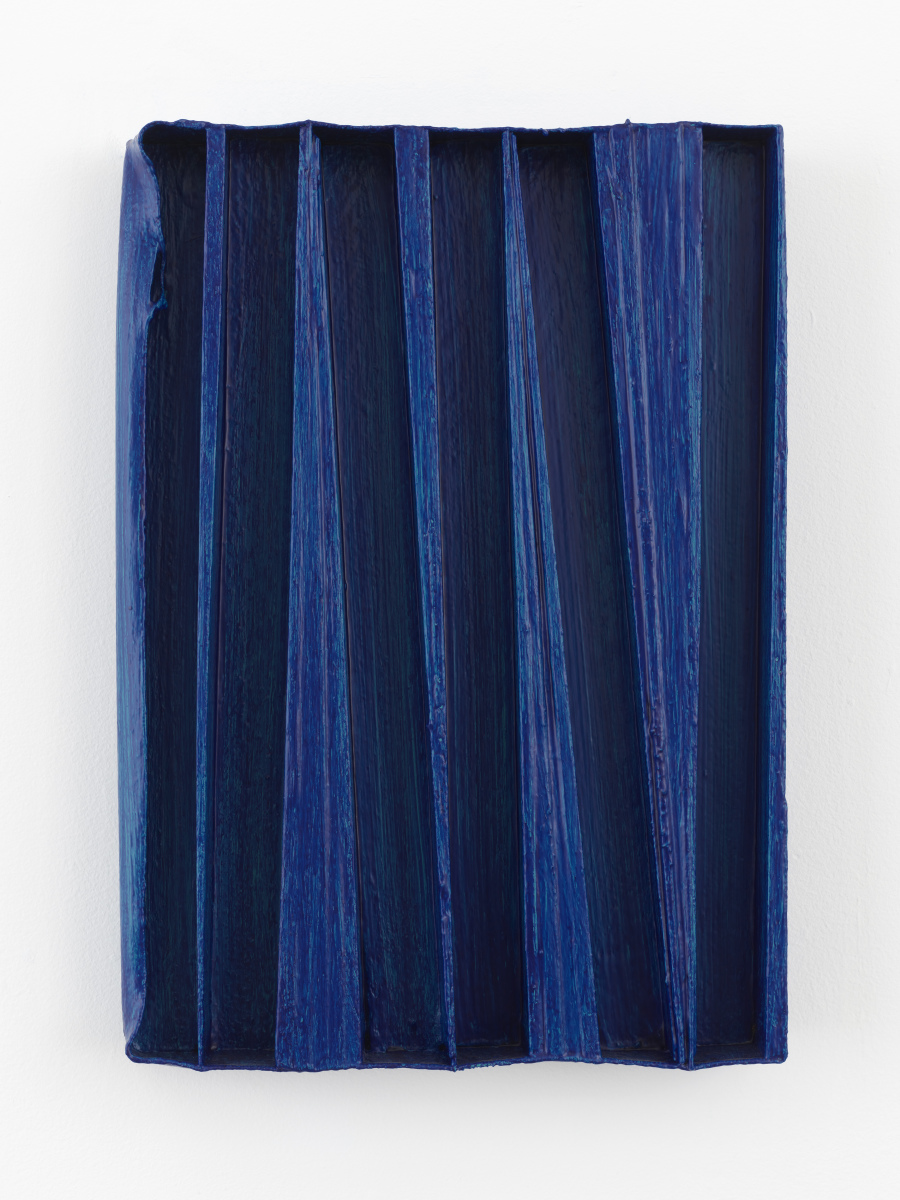 Image Six Hundred Three
, 2021
Acrylique sur toile, cèdre et contreplaqué
40.64 x 29.21cm
16.00 x 11.50 in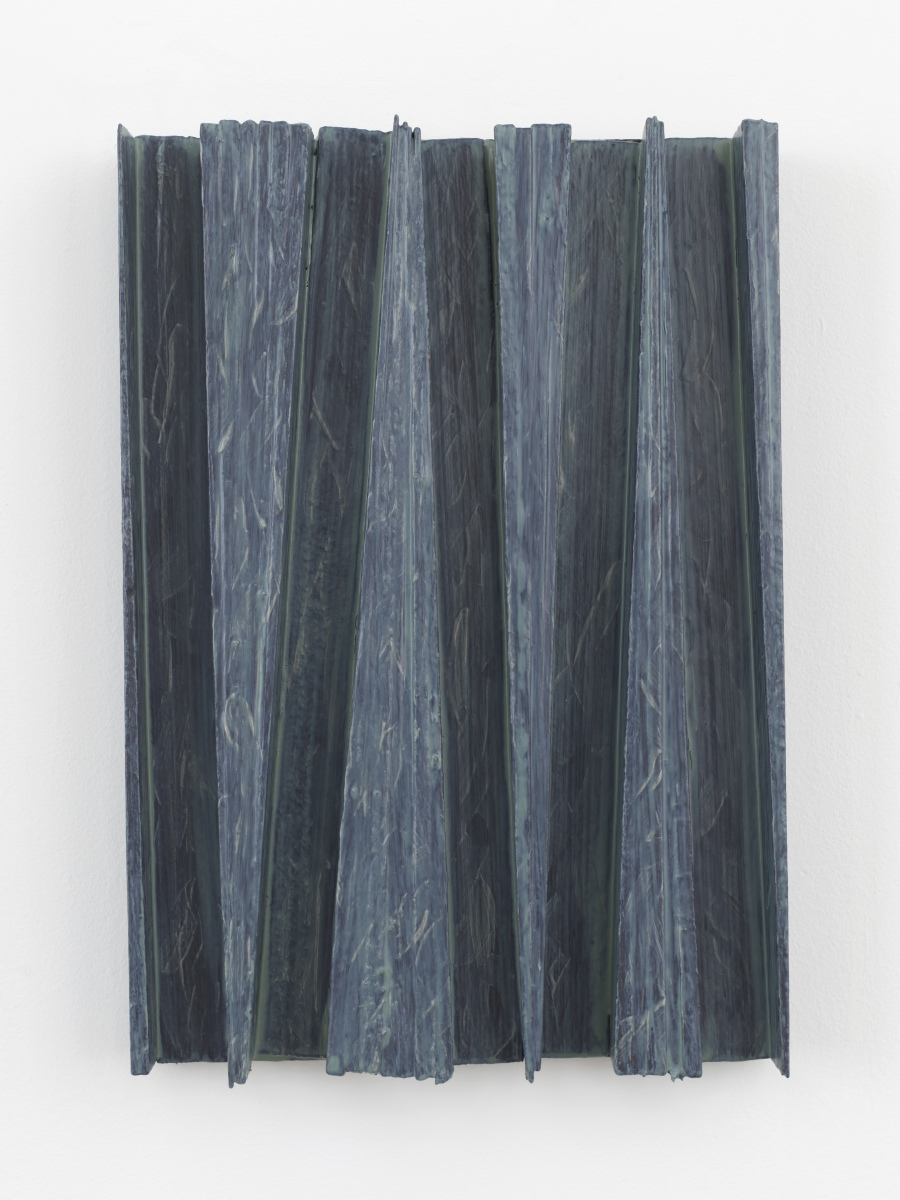 Image Six Hundred Five
, 2021
Acrylique sur cèdre et contreplaqué
40.64 x 27.94cm
16.00 x 11.00 in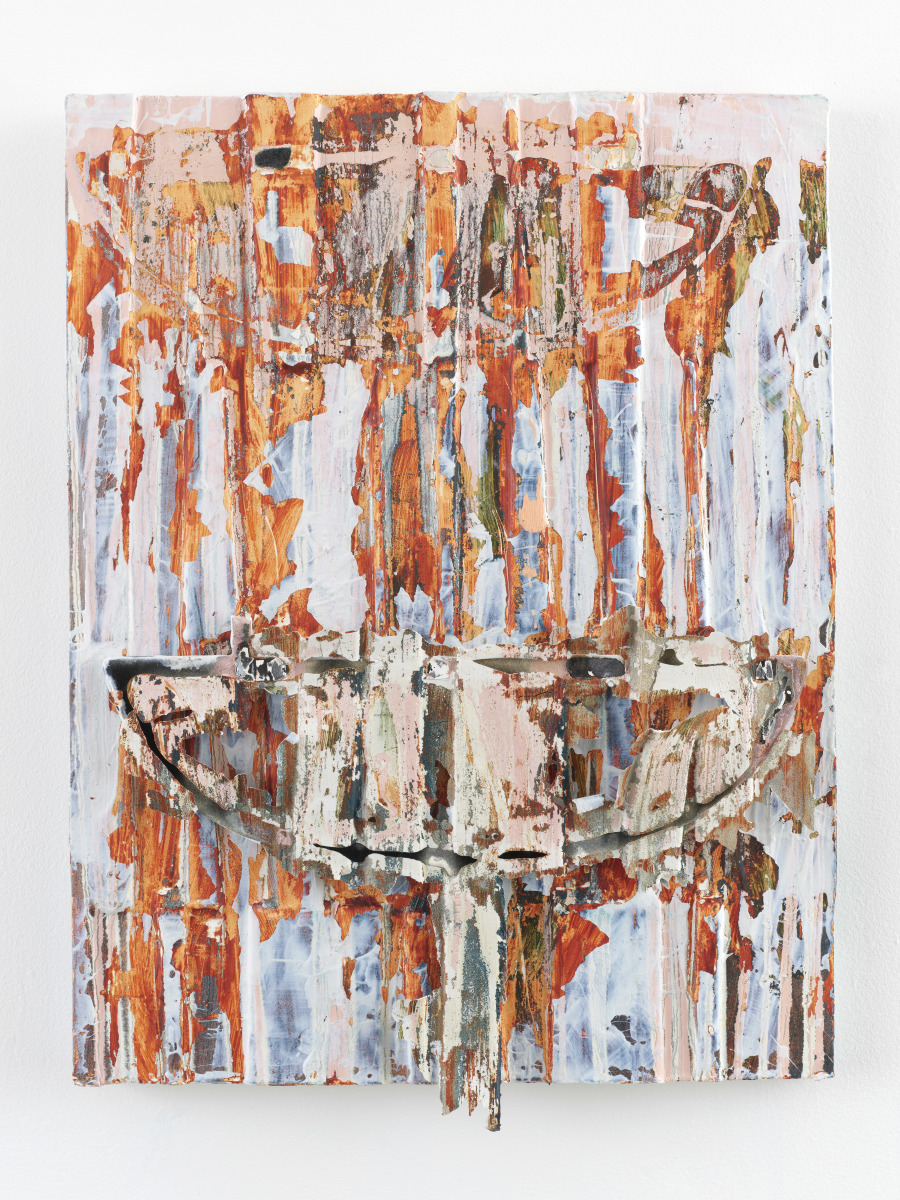 Image Six Hundred Sixteen
, 2021
Acrylique, huile, feutre, plastique, résine acrylique et pigment
55.88 x 43.18cm
22.00 x 17.00 in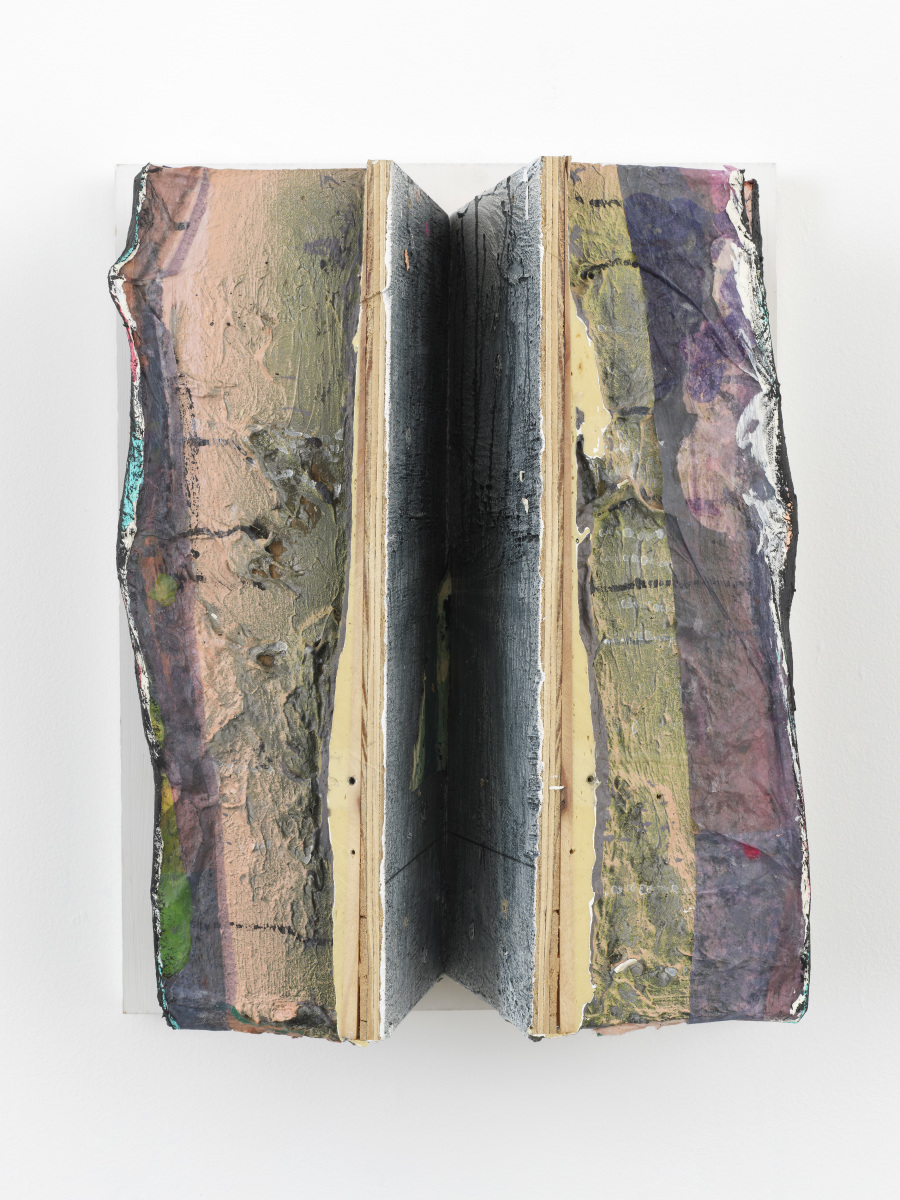 Image Six Hundred Seventeen
, 2021
Gouache, huile, acrylique, pigment, papier, plasti-pâte, contreplaqué et cèdre s
45.72 x 35.56cm
18.00 x 14.00 in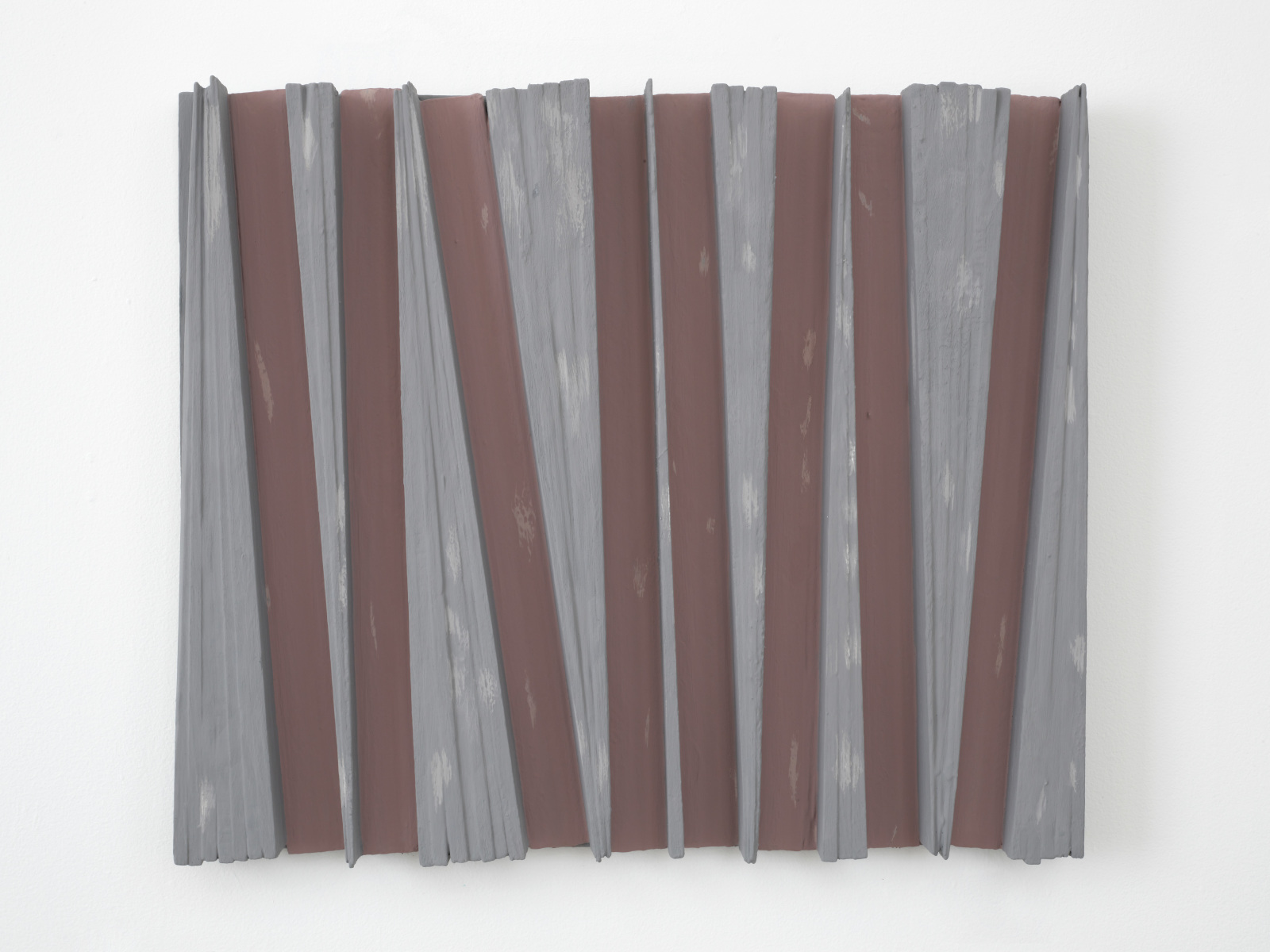 Image Six Hundred Twenty
, 2021
gouache et acrylique sur cèdre et contreplaqué
40.64 x 48.26cm
16.00 x 19.00 in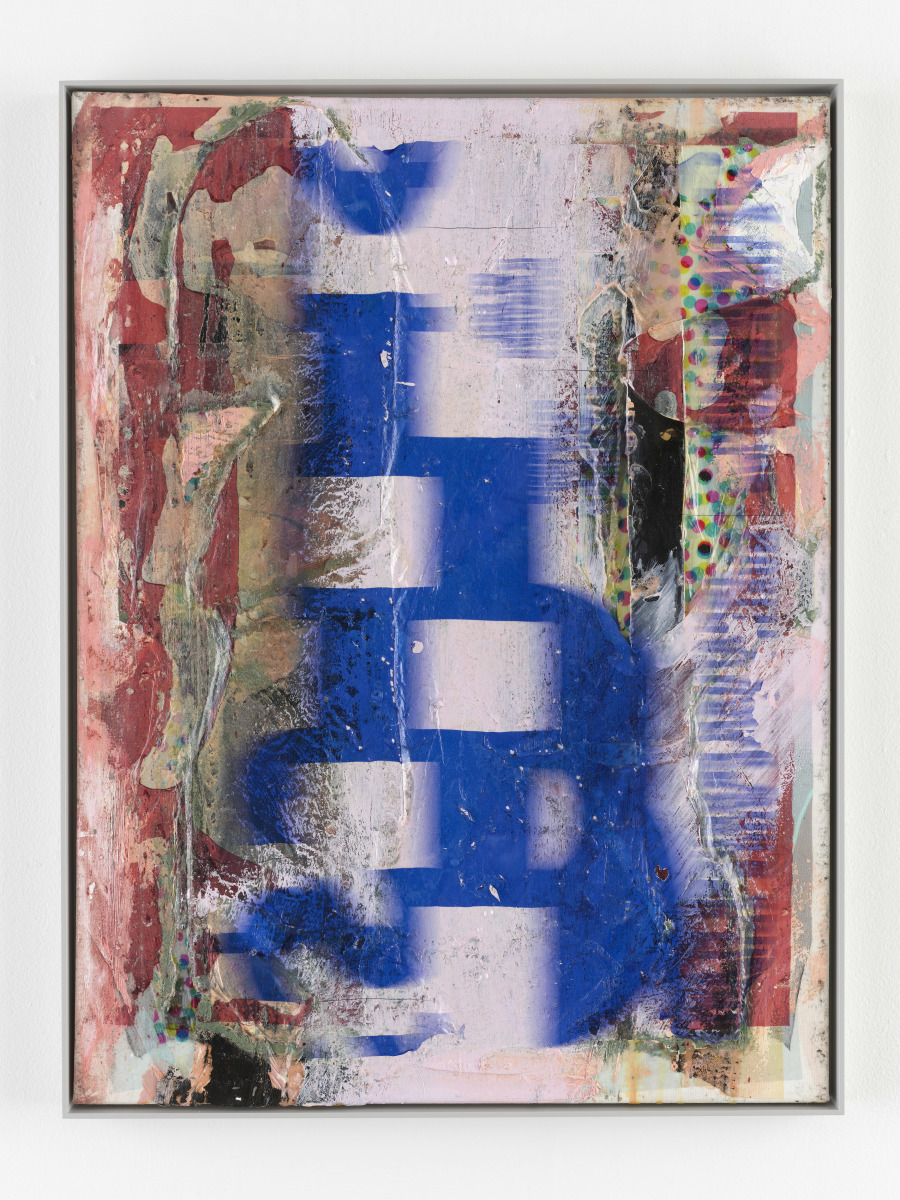 Image Five Hundred Thirty Five
, 2020
Acrylique, huile, papier, plastique et pigment sur toile
60.96 x 45.72cm
24.00 x 18.00 in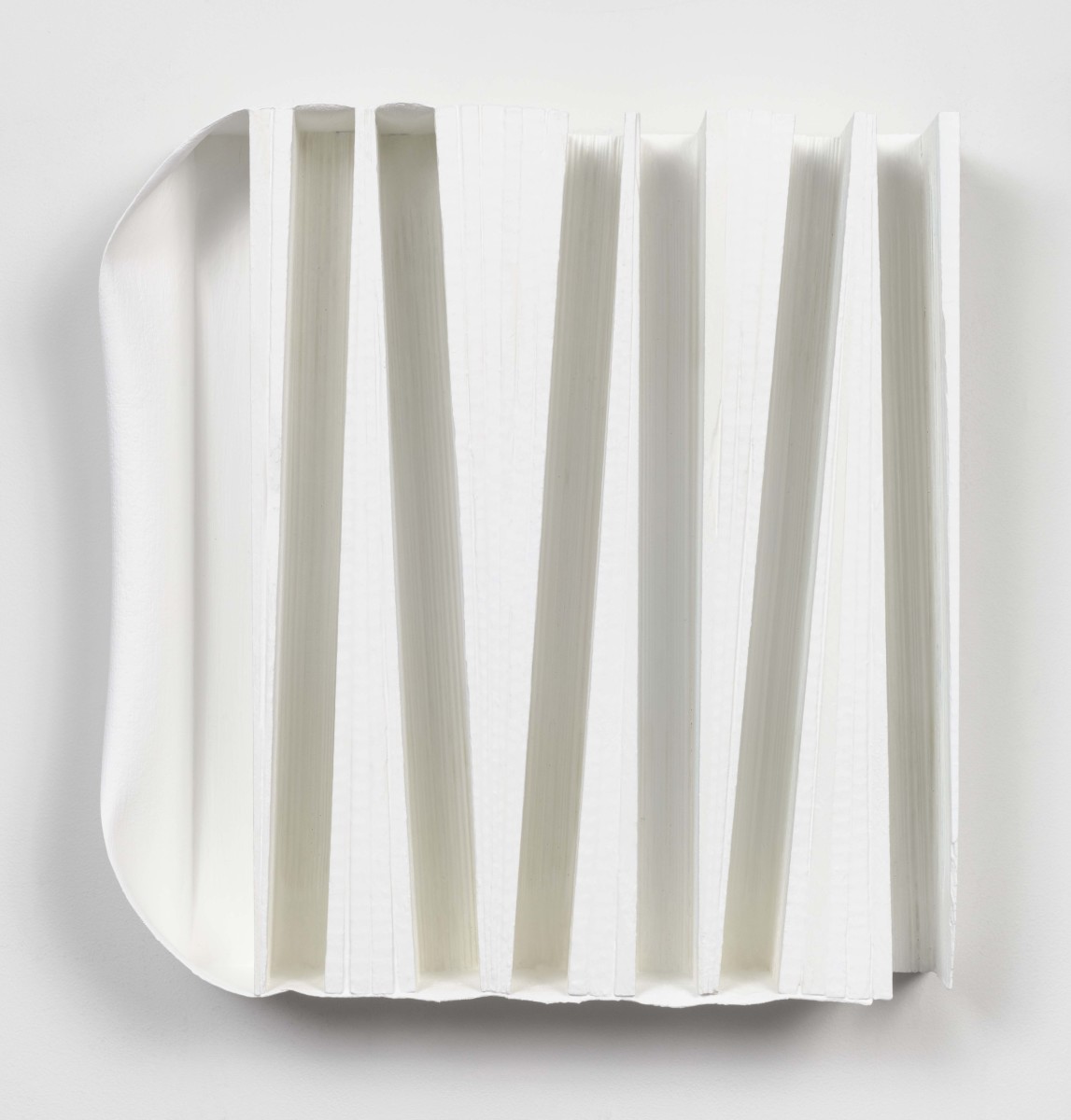 Image Five Hundred Fifty
, 2020
Acrylique sur cèdre et toile
44.45 x 43.18cm
17.50 x 17.00 in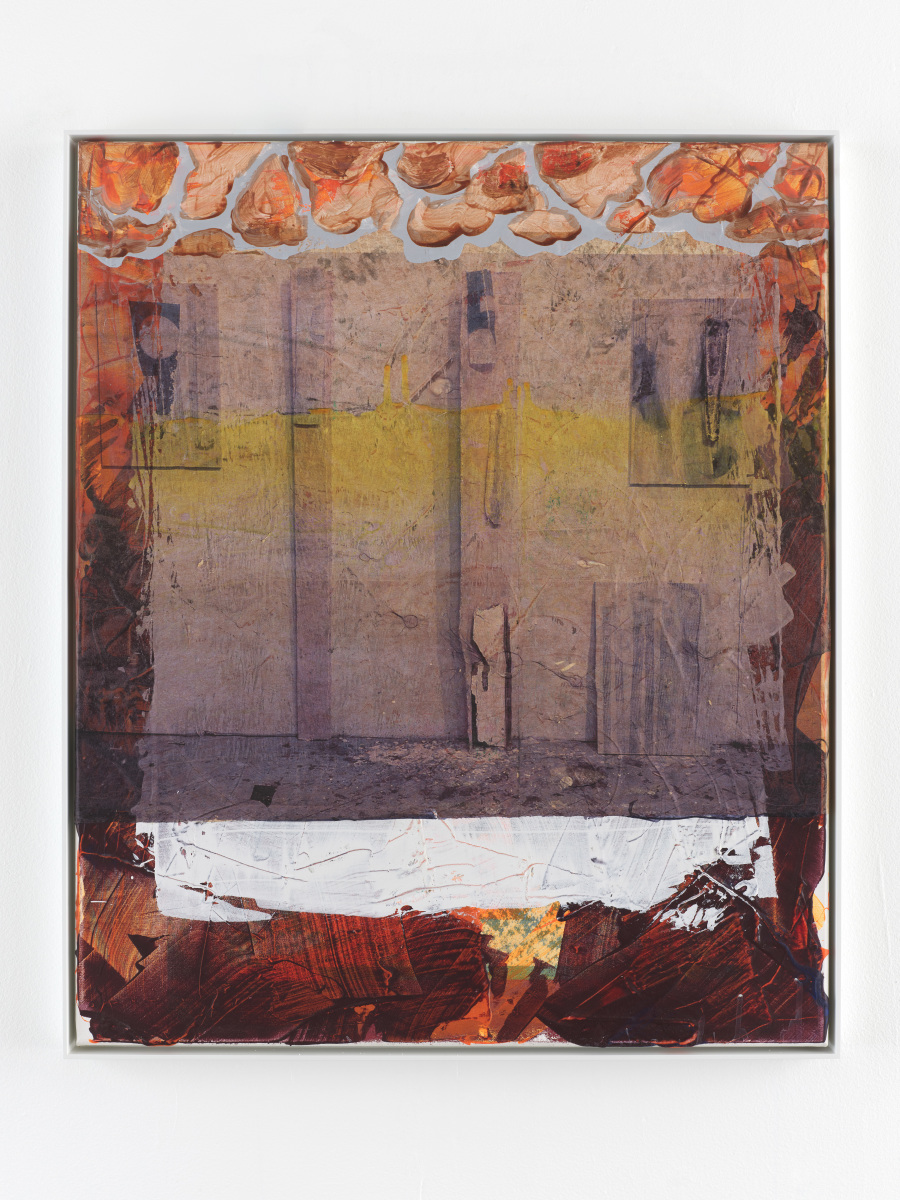 Image Five Hundred Ninety Eight
, 2020
Pigment, papier et acrylique sur toile
60.96 x 50.8cm
24.00 x 20.00 in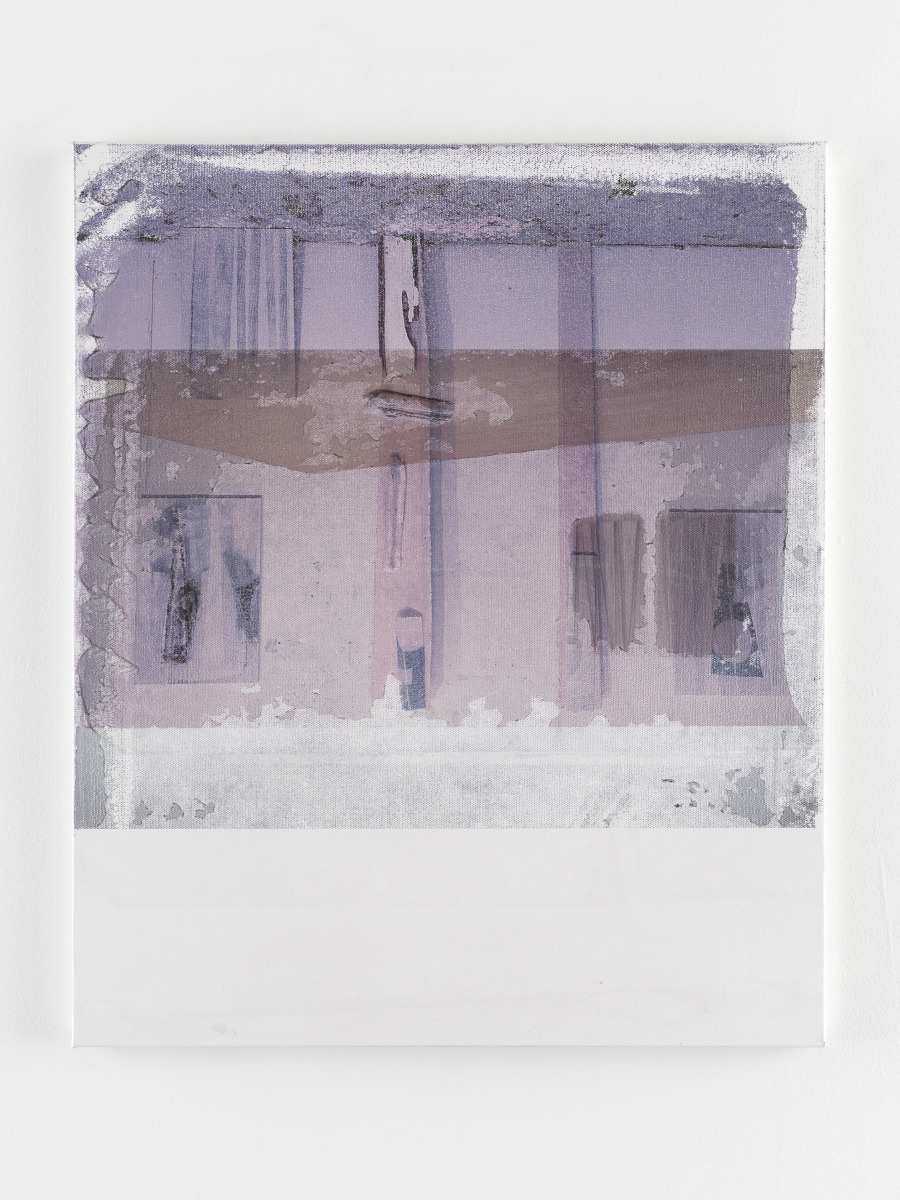 Image Five Hundred Ninety Nine
, 2020
Acrylique et pigment sur toile
60.96 x 50.8cm
24.00 x 20.00 in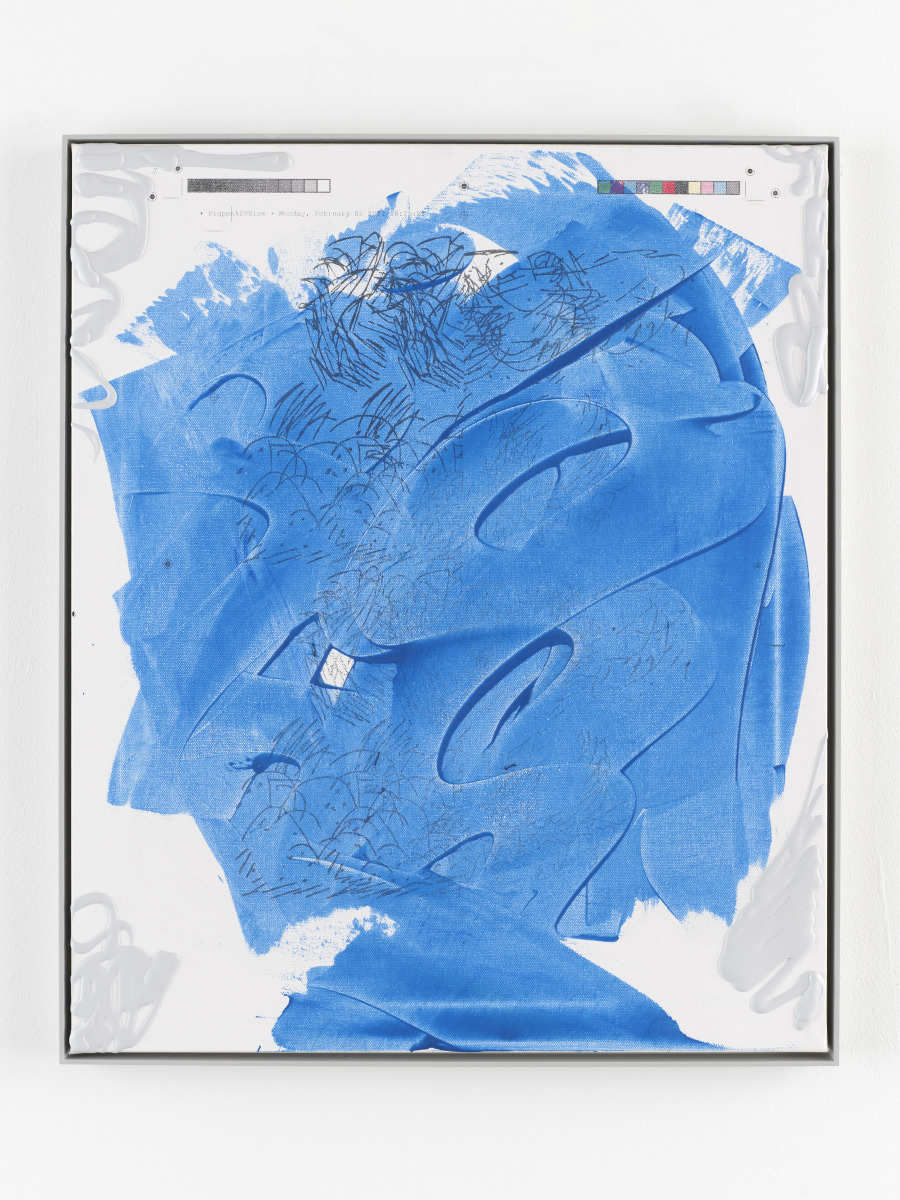 Image Six Hundred and Two
, 2020
Acrylique et pigment sur lin
60.96 x 50.8cm
24.00 x 20.00 in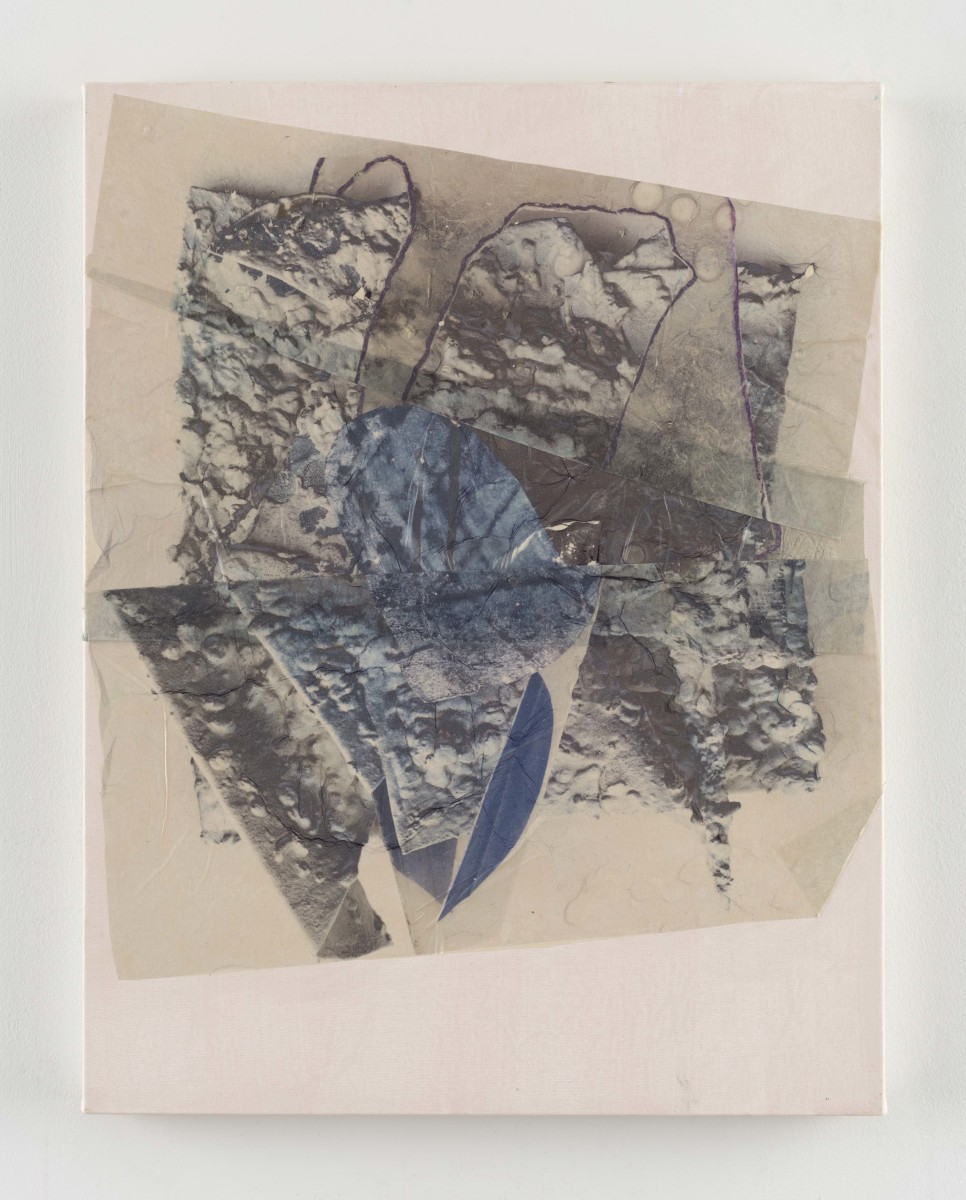 Image Five Hundred Eighteen
, 2019
Acrylique et pigment sur toile
55.88 x 43.18cm
22.00 x 17.00 in
Né en 1979, à Northhampton, Etats Unis.
Vit et travaille à New York, Etats Unis.
FORMATION
2007 MFA Hunter College

2001 BA, Yale University, New Haven, CT
RÉSIDENCES D'ARTISTIQUES

Mahler & Lewitt Studios, Spoleto, IT
Non Objectif Sud, Tulette, FR 
Billytown, The Hague, NL
COLLECTIONS PUBLIQUES
Walker Art Center, Minneapolis, MN 
The Capital Group, Los Angeles, CA
 Centraal Museum, Utrecht, Netherlands
Les œuvres de Joseph Montgomery possèdent à la fois la structure et la syntaxe de la sculpture, mais aussi tous les signes extérieurs de la peinture, comme la présence du bois, de la toile, de différentes épaisseurs et de la couleur. Il en résulte un flou et une confusion qui les rendent difficiles à codifier, leur conférant une étrange sensation d'hybridité. L'expansion de la peinture abstraite de Joseph Montgomery aboutit à trois types d'art génératif bien distincts les uns des autres : les collages, les cales d'épaisseur et les monotypes. Tandis que Rosy Keyser sera chez Ceysson & Bénétière (NYC) à l'occasion de l'exposition en duo, Wrecked Angle, Montgomery présentera une installation in situ, entre papier peint et animation numérique, à la NADA House (New Art Dealers Alliance), sur Governors Island. Keyser et Montgomery présenteront un zine pour accompagner Wrecked Angle avec un texte de Dana Goodyear, publié par Lie Lay Lain, LLC.
Joseph Montgomery est né en 1979 à Northampton (Massachusetts, USA). Il vit et travaille à New York (NY). Ses expositions personnelles récentes incluent Pigpen Dispossessed à la Galleri Urbane (Dallas, Texas), Joe chez Dürst Britt & Mayhew, Via degli Eremiti à la galerie CAR DRDE (Bologne, Italie), DOLLS (avec Sherrie Levine) à la galerie Paula Cooper, Heads, Calves chez Laurel Gitlen, Doll Index à la galerie Peter Blum et Five Sets Five Reps au MASS MoCA (Musée d'Art contemporain du Massachusetts). Ses œuvres ont aussi participé à l'exposition collective du groupe phare Painter Painter au Walker Art Center de Minneapolis, aux côtés de Rosy Keyser, où ils se sont rencontrés. Les œuvres de Montgomery font partie de
Expositions de groupe à la galerie
Wrecked Angle, New York
18 juin - 30 juillet 2021
EXPOSITIONS PERSONNELLES ET DEUX PERSONNES
2021
Pigpen Dispossessed, Galleri Urbane, Dallas, TX
NADA House (forthcoming May), Dürst, Britt & Mayhew, New York, NY
Wrecked Angle: Rosy Keyser and Joseph Montgomery (forthcoming June), Ceysson & Bénétière, New York, NY
Untitled (forthcoming November), CAR DRDE, Bologna, Italy 
2019        
Arco Madrid, CAR DRDE, Madrid, Spain 

2018         
Joe, Dürst, Britt & Mayhew, The Hague, Netherland
Destijlife: Grocery Signs, Rubin & Chapelle, New York, NY
Joseph Montgomery & Achille Perilli: Miart Generations, CAR DRDE, Milan, Italy
2017
Via Degli Eremiti, CAR DRDE, Bologna, Italy Independent Brussels, Dürst, Britt & Mayhew, Brussels, Belgium 
2016
CODE, Dürst, Britt & Mayhew, Copenhagen, Denmark 
2015
Rules For Coyote, Dürst, Britt & Mayhew, The Hague, Netherlands 
DOLLS, Sherrie Levine and Joseph Montgomery, Paula Cooper Gallery, New York, NY 
Art Rotterdam, Dürst, Britt & Mayhew, Art Rotterdam, Rotterdam, Netherlands 
2014
Doll Index, Peter Blum Gallery, New York, NY Heads, Calves, Laurel Gitlen, New York, NY 
2013 
Five Sets Five Reps, MASS MoCA, North Adams, MA
2012 
Velveteen, Laurel Gitlen, New York, NY 2011 
Curating the Contemporary: Joseph Montgomery and Ned Vena, Kunsthaus Baselland, Basel, Switzerland
2010 
Lie lay lain; Lay laid laid, Laurel Gitlen, New York, NY 

EXPOSITIONS COLLECTIVES
2021   

Skroderider, A Lie Lay Lain Production (forthcoming September), Billytown Kitchen, The Hague,  Netherlands 
2020   
Summer Collective, Galleri Urbane, Dallas, TX Vèf Jaah!, Dürst, Britt & Mayhew, The Hague, Netherlands
2018   
The odd uneven time, Dürst, Britt & Mayhew, The Hague, Netherlands 
Bodybuilding, Dürst, Britt & Mayhew, The Hague, Netherlands 
2016        
"this is off the wall", CAR DRDE, Bologna, IT
Good Old New Place, Cuevas Tilleard, New York, NY 
Conversation Between A Mirror And The Sea, Fourteen 30 Contemporary, Portland, OR
Alicia McCarthy, Joseph Montgomery, Brian Sharp, Jesse Willenbring, Non Objectif Sud, Tulette, France 
The Assembled Painting, SUNY Westchester Fine Arts Gallery, Valhalla, NY 
2015        
Becoming the Image: Jessica Mein, Joseph Montgomery, Patricia Treib, projects at fifteen, Tel Aviv, Israel 
The Air Is An Absence Held, Ray Smith Studio, Brooklyn, NY 
Casting Couch, Billytown, The Hague, Netherlands 
Black/White, Ameringer | McEnery | Yohe, New York, NY 
2014        
OK Great Thanks This Is So Ridiculous, ACME, Los Angeles, CA 
Roving Room, Habersham Mills, Demorset, GA 
Black/White, LaMontagne Gallery, Boston, MA 
2013        
Painter painter, The Walker Art Center, Minneapolis, MN        
DNA: Strands of Abstraction, Loretta Howard Gallery, New York 
The Made-up Shrimp Hardly Enlightens Some Double Kisses, Laurel Gitlen, New York 
 An Annotated Exhibition, Hilary Crisp, London 
2012       
Creature from the Blue Lagoon, curated by Bob Nickas, Martos Gallery, Bridgehampton, NY
What is the use of being a boy if you are going to grow up to be a man, curated by Alexander Mayhew, Annie Gentils Gallery, Antwerp, Belgium 
Into the Surface, Brand New Gallery, Milan, Italy 
2011        
The 2011 Bridgehampton Biennial, curated by Bob Nickas, Bridgehampton, NY (catalogue) 
2010        
Looking Back: The Fifth White Columns Annual, curated by Bob Nickas, White Columns, New York, NY
Meet Me at the Bottom of the Pool, Martos Gallery, Bridgehampton, NY 
2009        
Cave Painting 2, Gresham's Ghost, New York, NY 
To the left of the rising sun, Small A Projects, Greenwich, NY 
2007        
Wu-Tang/Googolplex, Gavin Brown's enterprise @ Passerby, New York, NY 
Unfathom, Max Protetch, New York, NY